Victoria Crayhon is based in Providence, RI, USA. BFA Photography Tisch School of the Arts, New York University, NY, NY. MFA Photography Rhode Island School of Design, Providence, RI.
Ms. Crayhon's work has been exhibited, published and collected both internationally and throughout the United States. Her work has been prominently featured in publications such as British Journal of Photography, the Christian Science Monitor, Slate Magazine, Huffington Post, Fraction Magazine, Zero_Cento Editions, La Journal de la Photographie, Fade to Black, Art/Photo Magazine, and The Photo Review top ten of 2014.
It is also included in museum, corporate and private collections, among them The Museum of Fine Arts Houston, the Harvard/Fogg Art Museums, and Citigroup in NYC. Her projects have been exhibited in solo and group shows in New York, Boston, Baltimore, Chicago, Los Angeles, Houston, Louisville, Pittsburgh, Providence, and Vladivostok in the Russian Federation. Using photography and video, her work addresses issues of personal identity and desire existing within the framework and ideology of social, commercial and/or technological realms.
Grants include a Fulbright Scholarship in 2011 and The 2010 Aaron Siskind Fellowship in photography from Rhode Island State Council of the Arts. Ms. Crayhon is an Associate Professor of Photography at the College of Visual and Performing Arts at the University of Massachusetts at Dartmouth.
[white_box]PERSONAL WEBSITE[/white_box]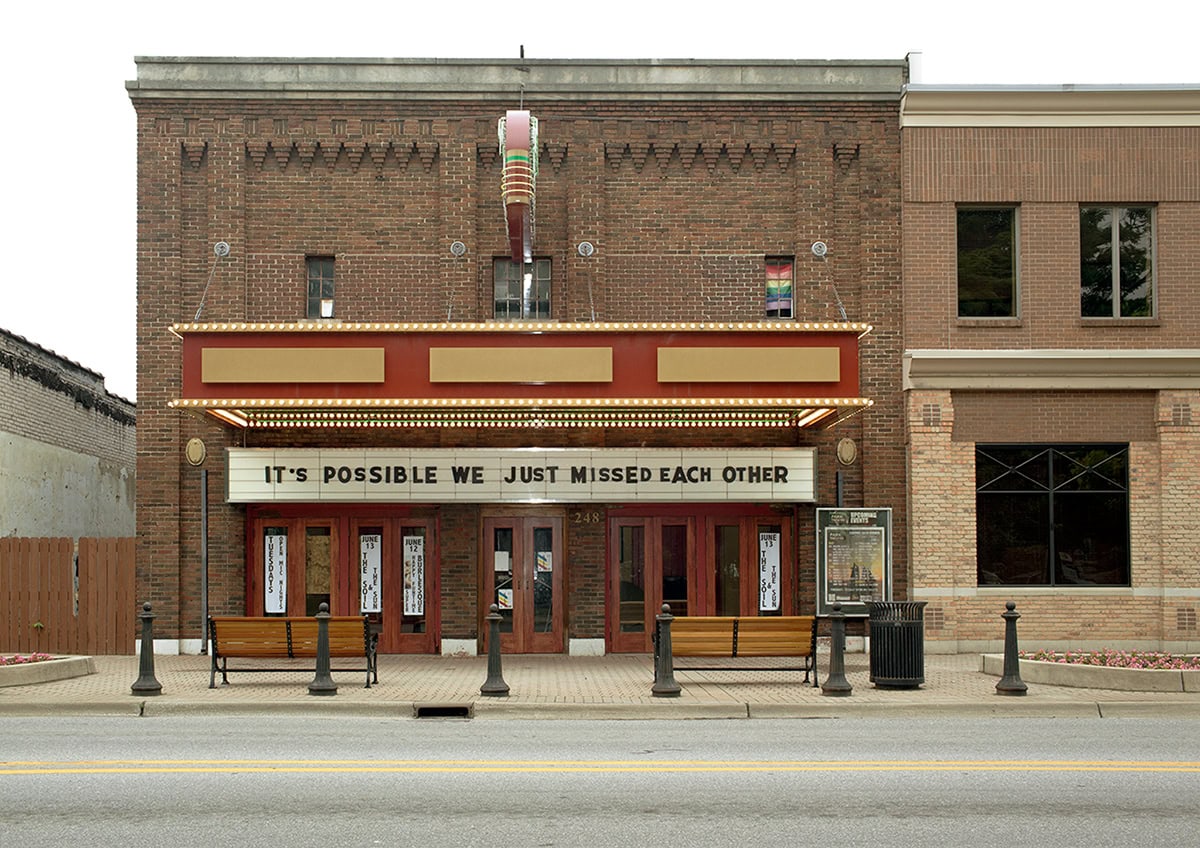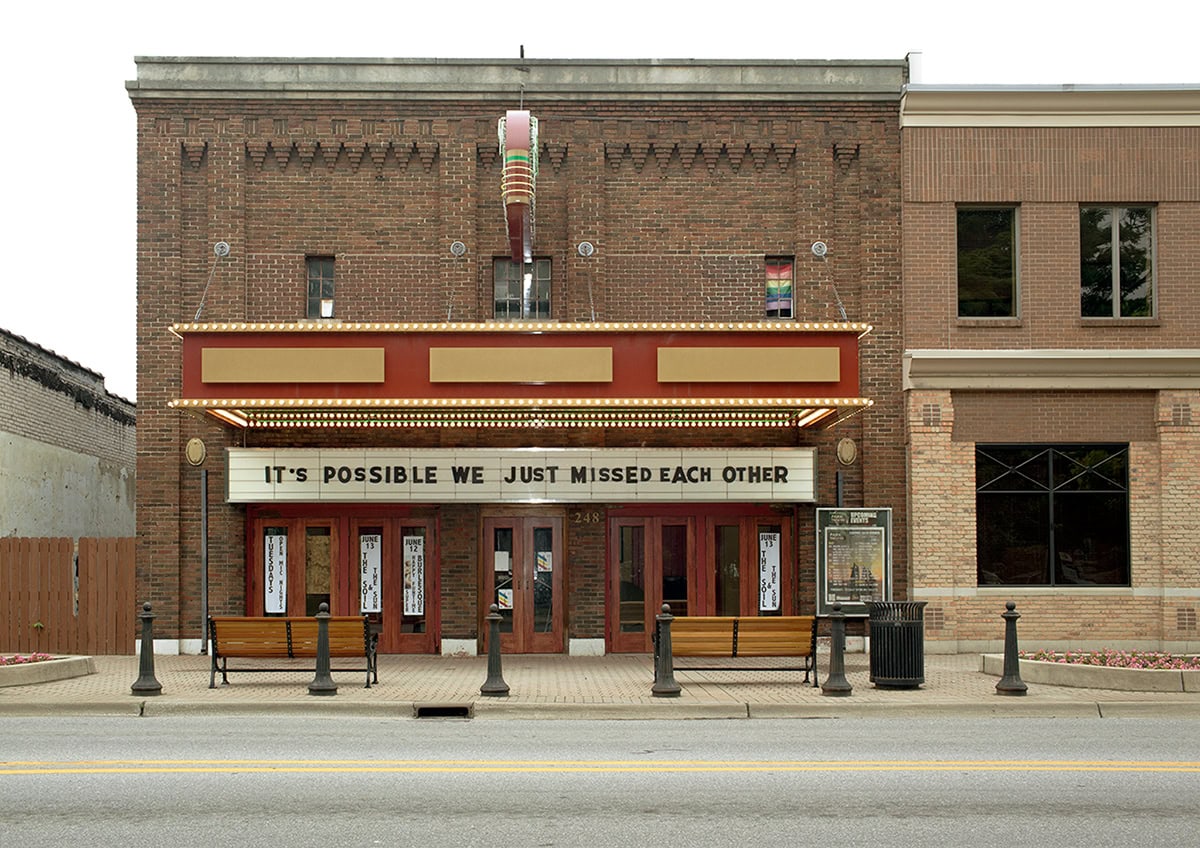 About 'Thoughts on Romance from the Road':
My work consists of personal narratives, both real and fabricated, placed in pubic. I wish to draw attention to the evolving manner in which we experience desire and how that desire is implanted and delivered within our collective minds with the use of our ever-expanding repertoire of technology and entertainment, both of which we desire in and of themselves.
Thoughts on Romance from the Road uses photography to document my text interventions on roadside marquee signs. By placing intimate, diaristic language in public view this work also explores the contemporary impulse to perhaps overly share our innermost thoughts and vulnerabilities.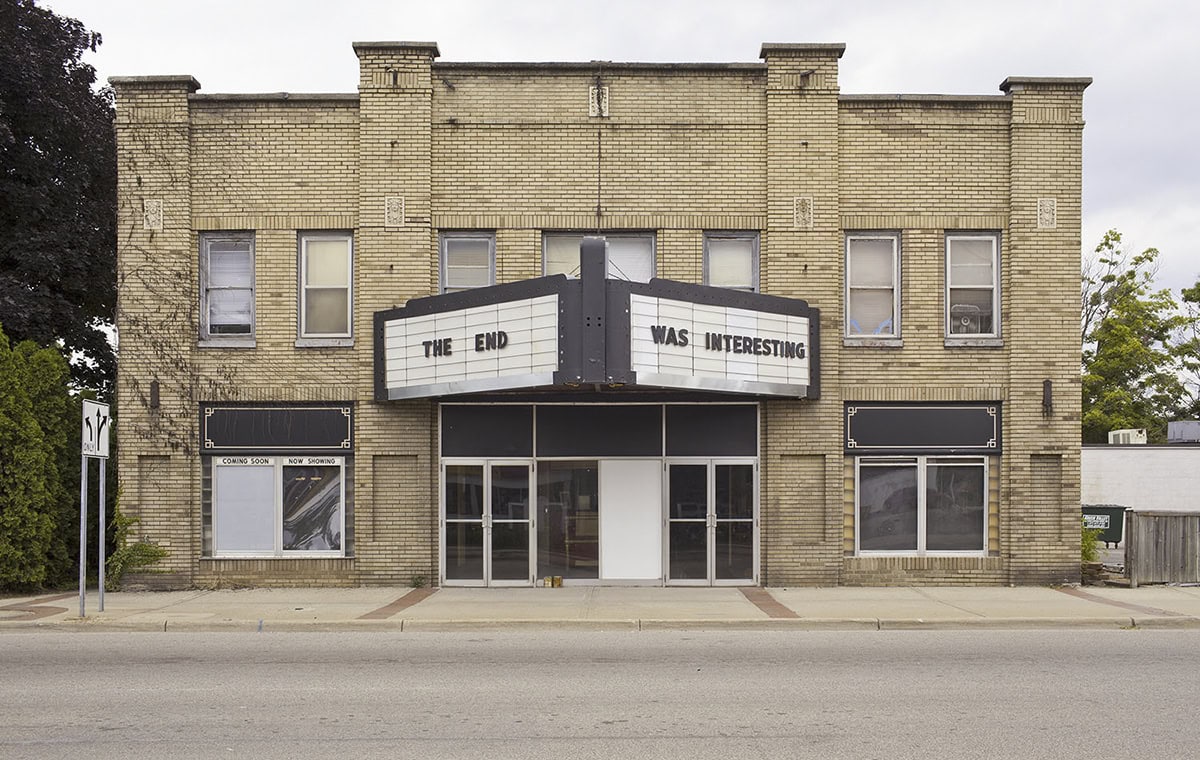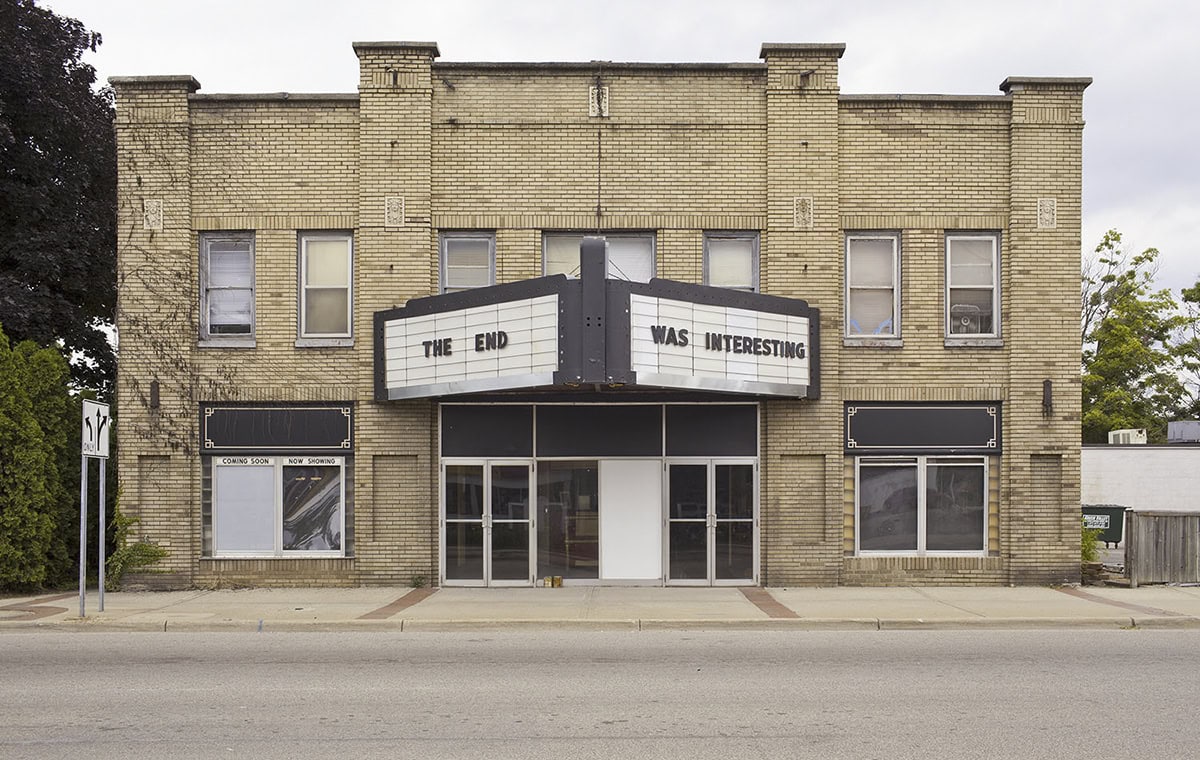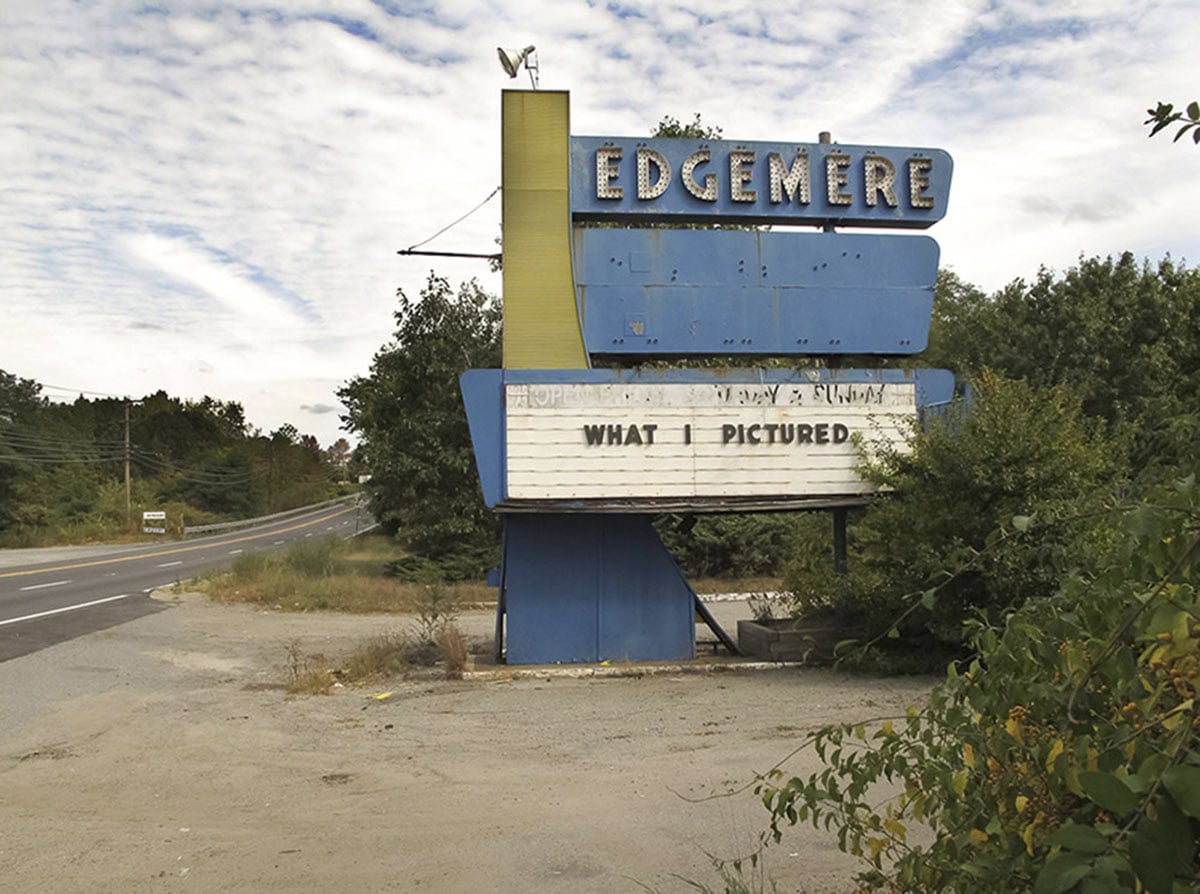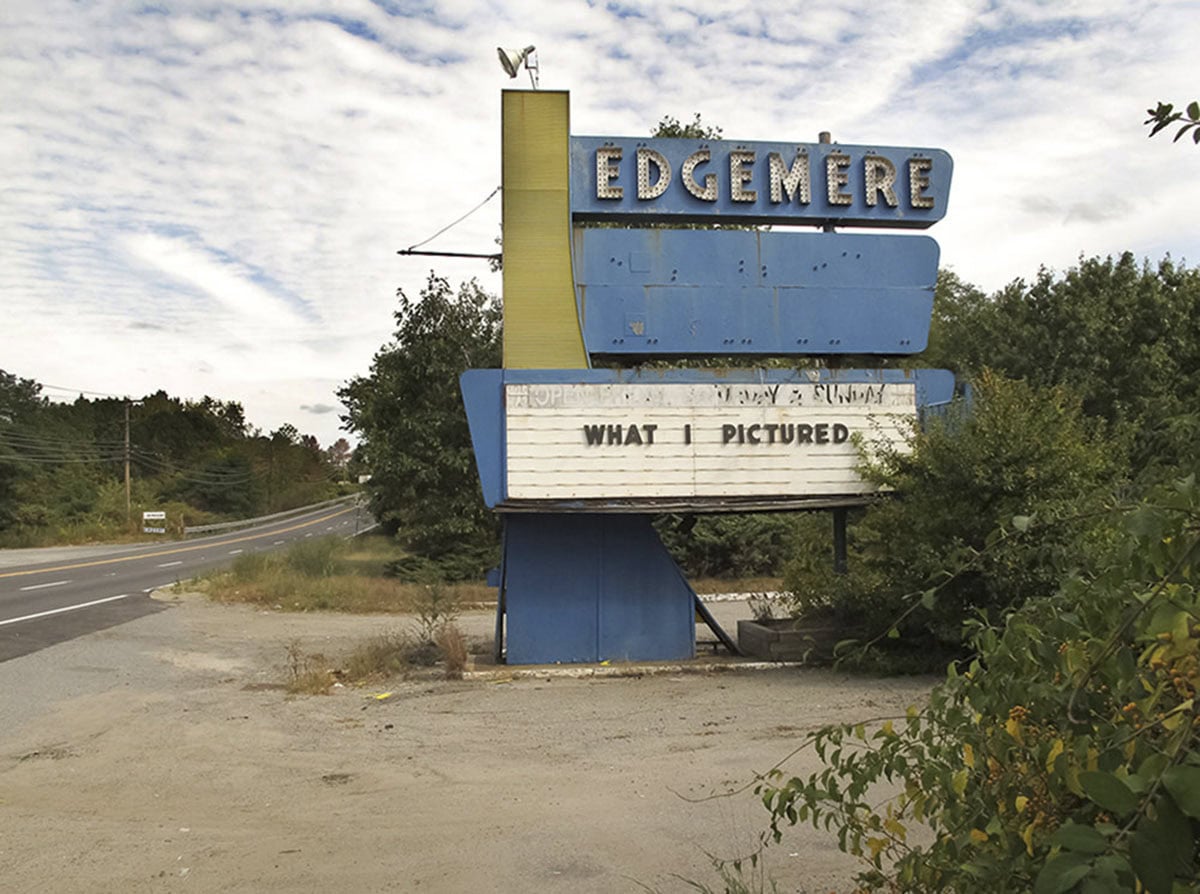 I place phrases on movie and motel marquee signs, using my own sign letters and then leaving the scene with the words left intact. Before I depart, I make a photograph from the sidewalk or roadside. The photograph becomes the sole remnant of the project as the letters inevitably disappear or are taken down.
In its brief existence, each sign installation is read by an audience who is encountering the work in spaces where they expect to see advertisements or movie titles. The text phrases are the voice of an individual and are deliberately personal and vaguely melancholy – a sharp contrast to the upbeat advertisements and romantic movie titles typically seen on these signs.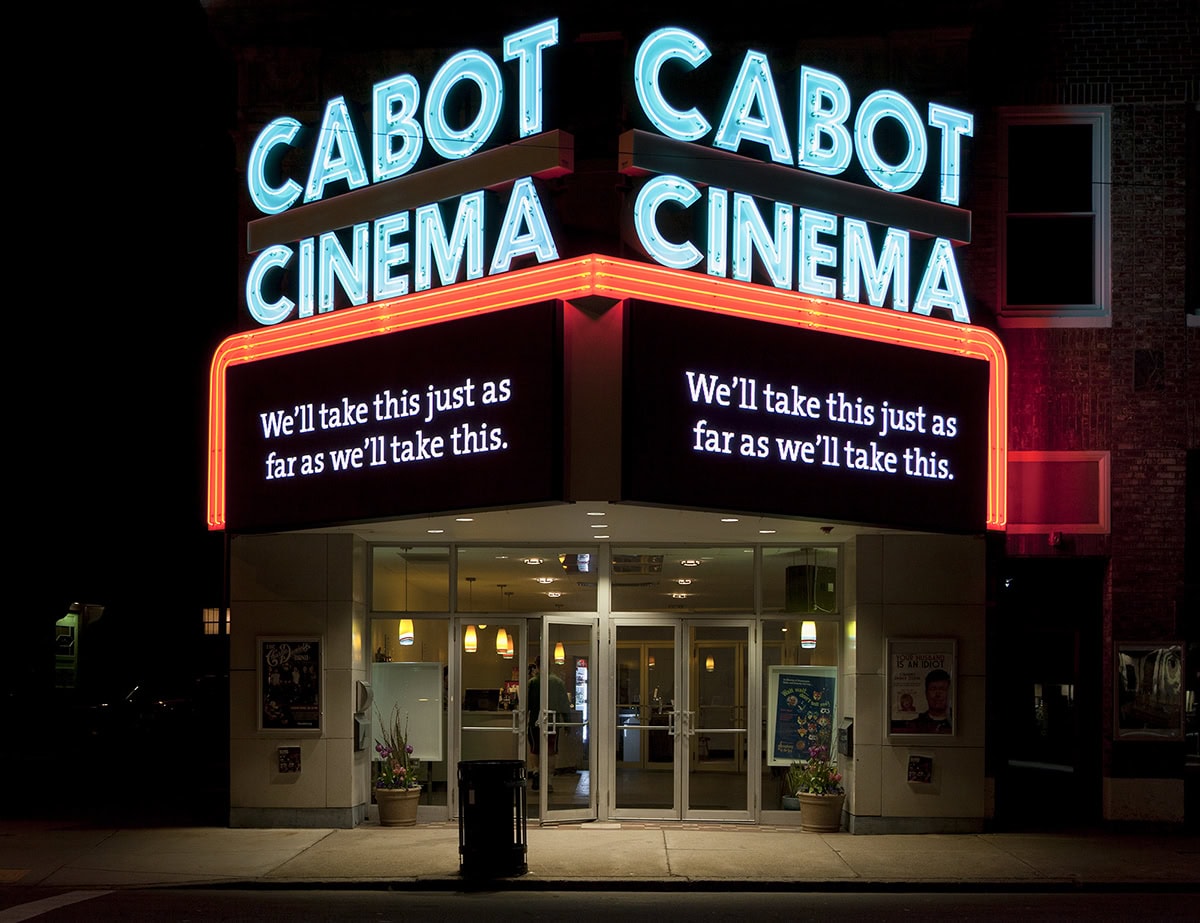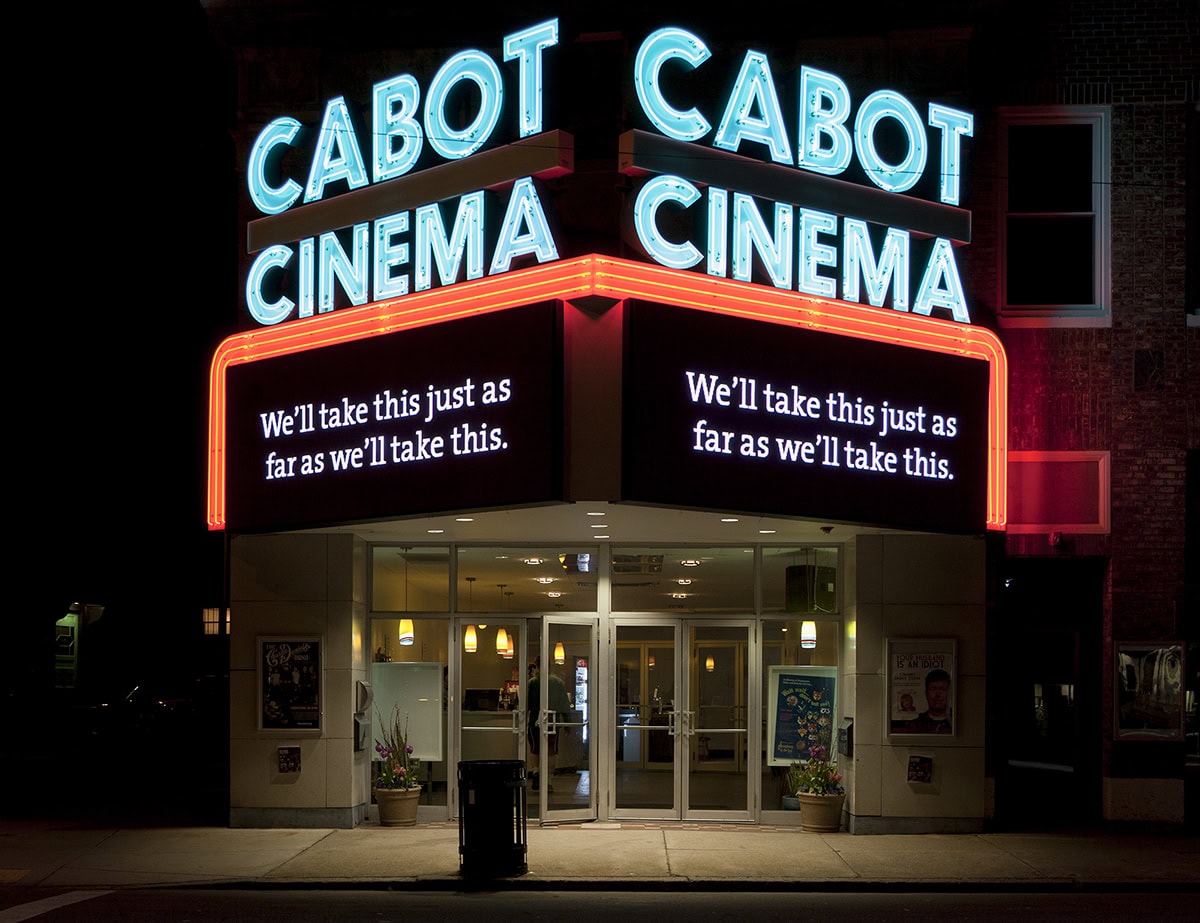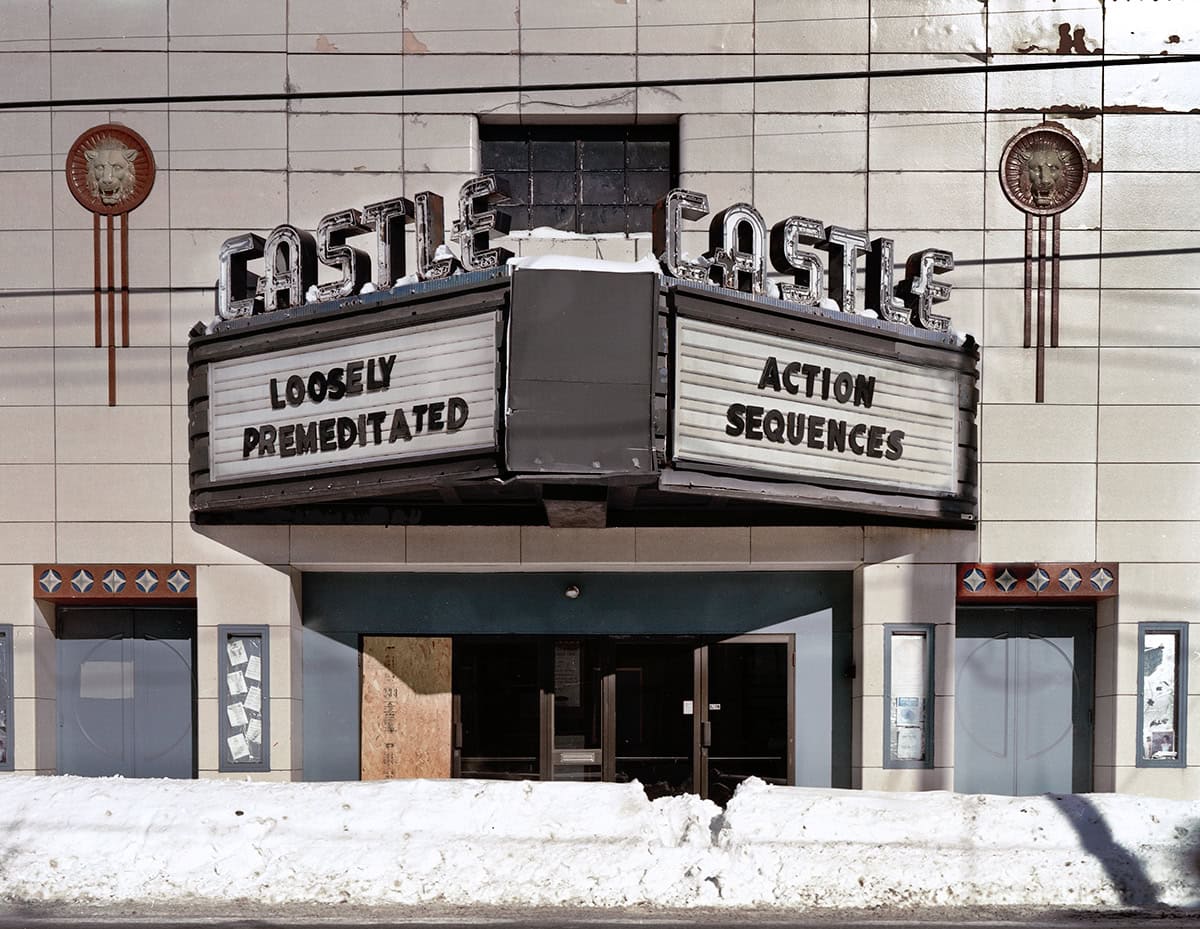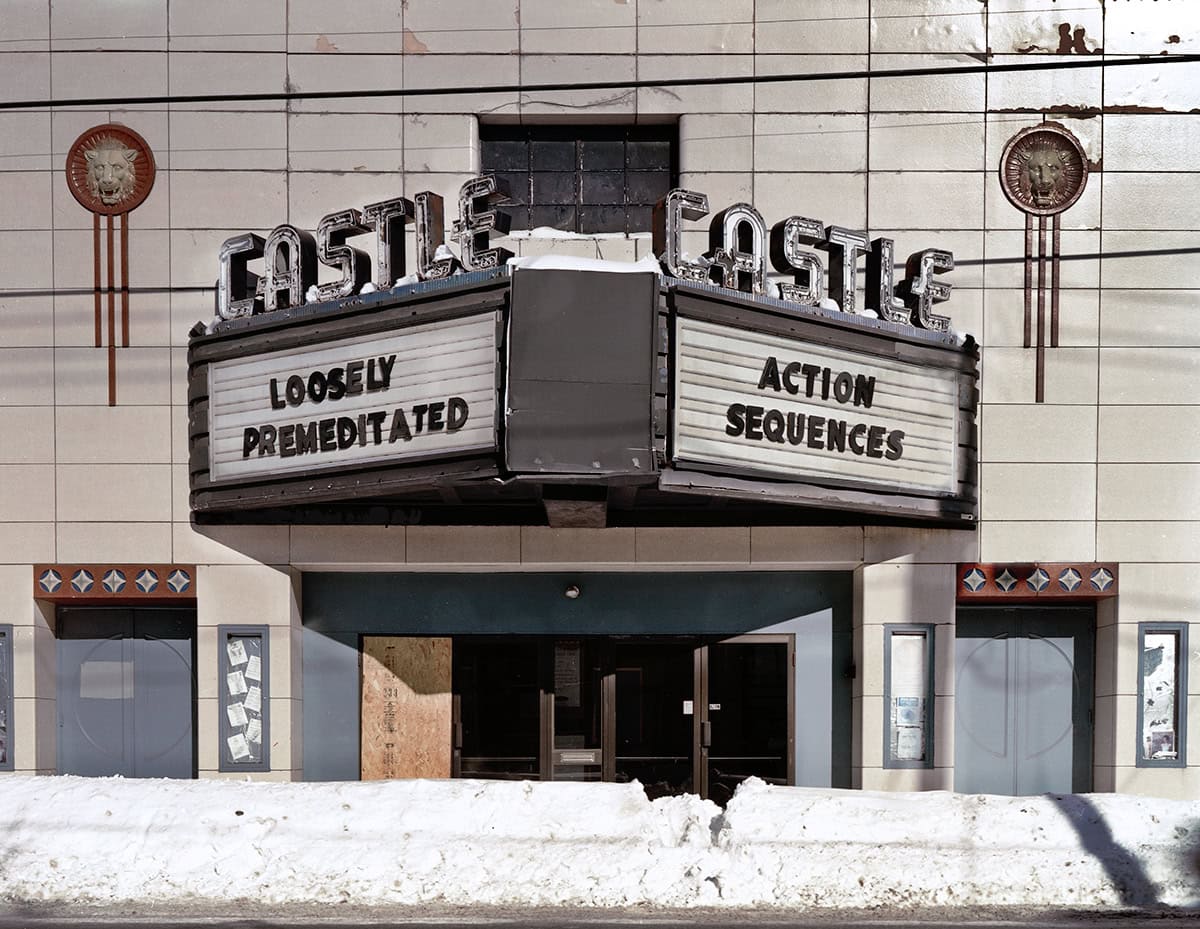 My texts are formulated to read as though they are public diary entries referencing banal realities of self and relationships based on comparison with an ideal. In a gallery space the work is presented as large color prints and looped video documentation of the installations of the signs that existed in public for a limited period of time.
Whether or not an altered sign lasts out in the world for a few hours or a few days depends upon who owns the property where each sign is located. Whenever possible I obtain permission, if I can locate a property owner. If I cannot do so I will most likely use it anyway, knowing that the installation could be more short-lived than in the opposite case. But I never know precisely what will happen or how long the installations will remain intact.