Tammy Mercure (1976) was named one of the "100 under 100: The New Superstars of Southern Art" by Oxford American magazine. She has been featured on CNN Photos, VICE, Daily Mail, NPR Big Picture Show, and more. She was published in the Guardian UK (Big Picture), Darwin magazine, and in the book "Place, Art, and Self" by Yi-Fu Tuan. She has a BA from Columbia College Chicago and an MFA from East Tennessee State University. She lives in New Orleans and is a member of Antenna, an artist run collective.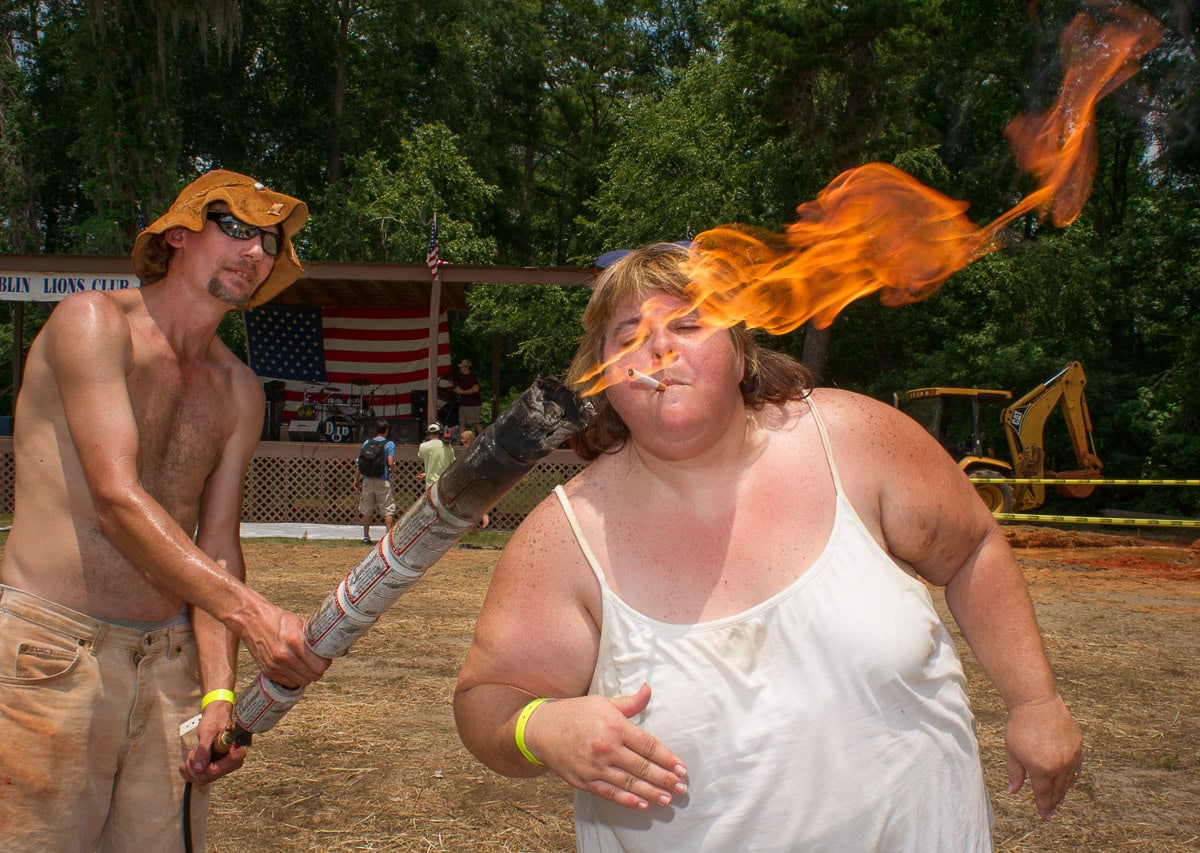 About 'Cavaliers':
"The South is what we started out with in this bizarre, slightly troubling, basically wonderful country—fun, danger, friendliness, energy, enthusiasm, and brave, crazy, tough people." —Bill Maxwell, "There's no place like the South"
Since 2008, I have been photographing some of the louder events in the Southeast United States. They have ranged from NASCAR races with 160,000 attendees to a group of 20 people recreating the stations of the cross. These events seem to show this area's collective love of history and the land and their fierce independent spirit.