Here begins the story of our experience in Abruzzo that took place exactly one year ago. C41 had the honour of getting in touch with this wonderful land with its authentic and pristine traits. The goal of this journey was to tell stories from the point of view of our magazine to show how we experience the world of travel and food. Around the area of Chieti, wandering among the small villages, framed between the sea and the hills, we got in touch with incredible realities.
From excellent wine to flavourful food. From gourmet restaurants to small, family-run farms. The most significant parts of this experience are definitely the people and the territory. Simple communities, with a pure soul and unconditional love for their land. Here, people really love to cook and pay special attentions to the quality of raw, unprocessed elements from Abruzzo. The passion for their work is contagious and has a positive impact on anyone who approaches them.
Our will is to dig for stories that go beyond the mere gastronomic point of view. We want to discover Abruzzo through its people.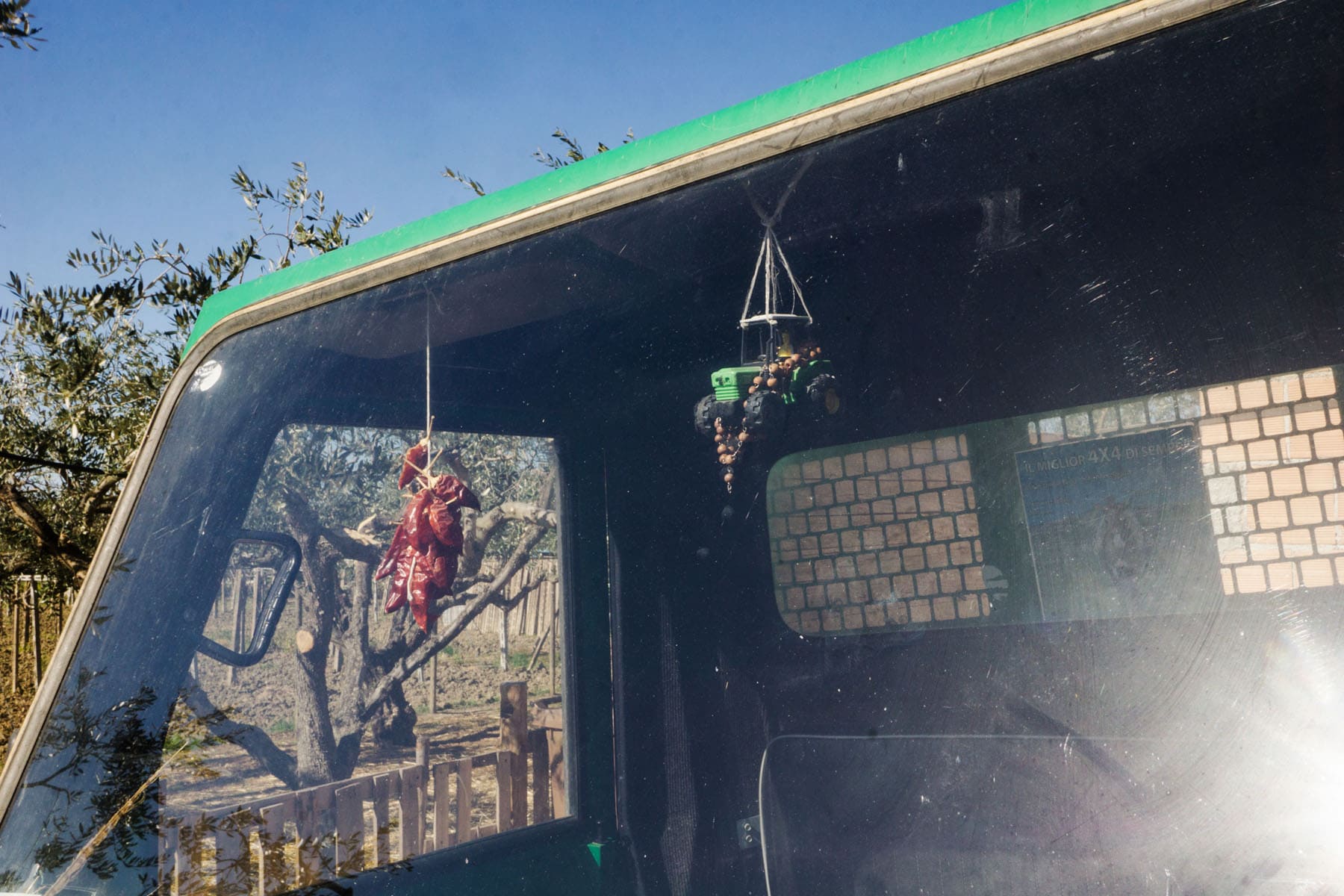 "Nature" is what we see, The Hill, the Afternoon, Squirrel, Eclipse, the Bumble bee, Nay, Nature is Heaven, Nature is what we hear, The Bobolink, the Sea, Thunder, the Cricket. Nay, Nature is harmony, Nature is what we know yet have no art to say. So impotent our wisdom is to her simplicity." Emily Dickinson
You wake up, have breakfast, take a quick shower and get into your car to go to work. Always in a hurry. Bottled up in traffic, you only hear horns and nervous people crying. At the office, you sit in front of the computer and stay there for at least 8 hours. Every now and then you smoke a cigarette and fake a smile. Days are all similar, enclosed by skyscrapers that cover the sky and suffocate you. This is life in the city, ruled by technology and frenzy. We are now used to this way of living. Or not living. We are not used to look around anymore, nor to dwell on the little things of life. Maybe it's the lack of sensitivity, or the lack of time.
By the way, when was the last time you got excited looking at the shape of a cloud in the sky? And the last time you picked a flower and smelled it? This is what we are missing. Time to lie down on a lawn and listen to the sounds of nature. It's time to renew our connection with the surroundings.
But if you get past this piles of concrete and look through that small crack on the wall, you will be able to see that life is not like this for everyone. Nowadays, we are homologating and the exceptions are very little, but they exist and C41 got the chance to contact them.
It has been like traveling back in time and being sent into those years where you didn't need anything but yourself. No gourmet restaurants, nor finger foods. No technology. A time when rabbits and cats were not walked on a leash but wandered free in the wildness of nature. We had the honour of getting to know an incredibly innovative family. A genuine, one of a kind family unit. The four members live a self-sufficient life, relying on their on produce, raising animals and living in connection with nature. A way of living that has disappeared with modern times.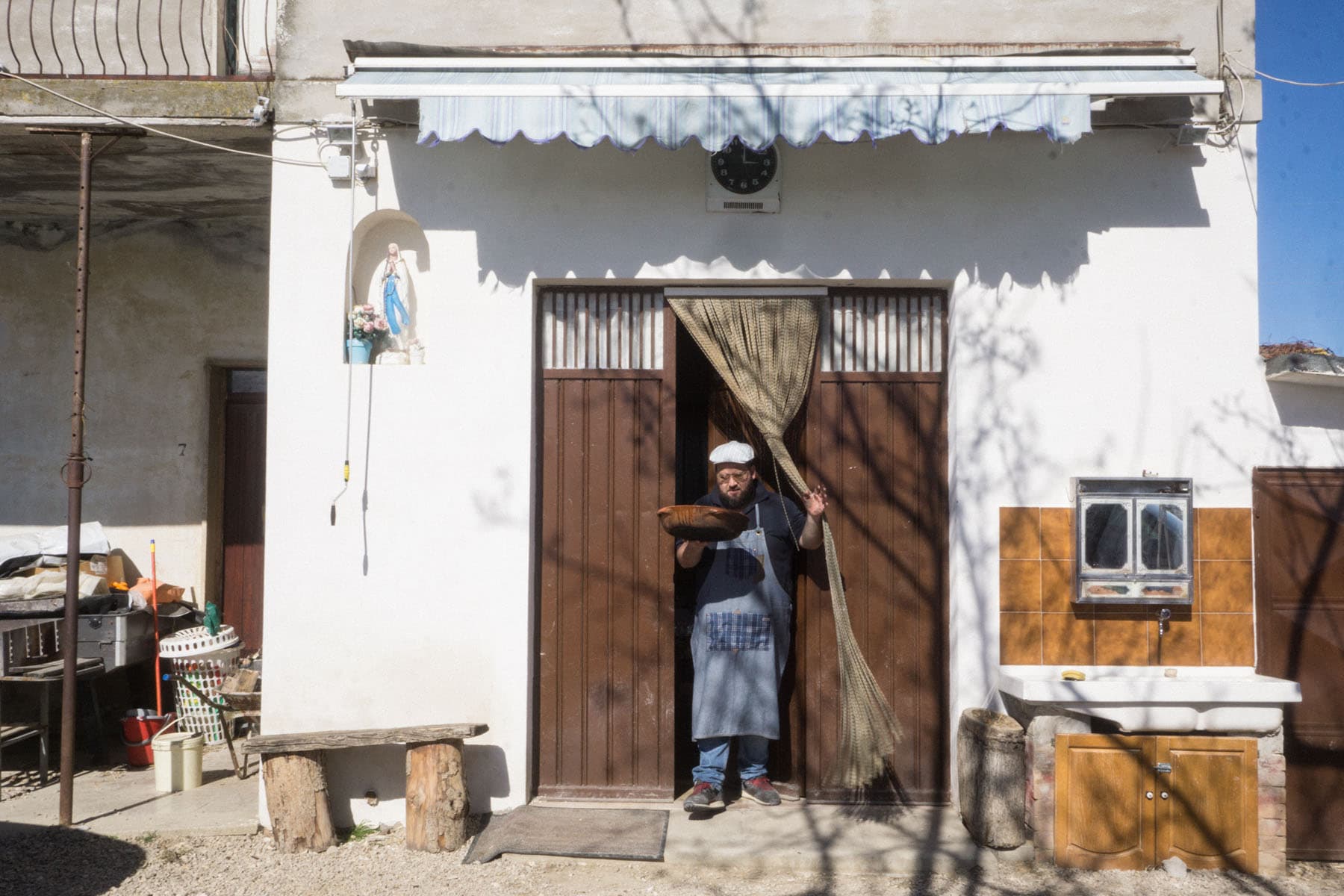 Inside this wonderful and characteristic farm, C41 had the pleasure of consuming a "country" lunch, eating only local products and homemade food. All of this was cooked by the famous chef Marcello Potente, that we have had the pleasure to talk about already last year.
Originally from the lands of Abruzzo, Marcello Potente is not your typical countryside chef.
He is a passionate, curious and extremely gifted man, whose creativity has also emerged thanks to his countless trips around the world. All these travels were made in the name of culinary research. After living in some places in Italy, like Lago Maggiore, he moved to Germany and Australia and got the chance to get in touch with foreign culinary traditions. Potente tries to merge together into his way of cooking different foods from other countries. The hardest part of his job abroad has been to make people understand and appreciate the unconditional love that Italy has towards food. How can you express the love and care for fine quality materials?
After realising he was not expressing himself fully, Marcello decided to come back to his homeland and restore his connection with the italian tradition.
Wearing a cap and sunglasses, the great master Marcello Potente cooked the pasta, made by the owner's daughter, and dressed it with his sweet tomatoes, making this dish incredibly unique. We ate white cod and beans, all cooked in terracotta pots placed in-side a fireplace. Everyone is sitting around the family table, chatting about everything. The atmosphere is relaxed and informal, people with simple souls who like to host new people in their humble but pleasant home.
We enjoy our time drinking wine and eating simple but delicious dishes. We are not saying this life is the easiest. It is a lifestyle based on hard work and dedication. Every member of the family does its part, working long hours everyday, in order to guarantee the produce and keep the farm going.
Collaboration is key.
This is where these people win. They have a huge passion for their lifestyle. As the years go by, it is almost impossible to stay away and not be influenced by the increasing technology. But we think people should always stay true. Homologation is never unique.
The meaning of this lunch that we had with Marcello's family was to show how simple and genuine products can be so rich in flavour: these are the ingredients that can tickle your palate and make you dream.
It is not always necessary to go to fine restaurants and eat tiny food in tiny dishes. Expensive wine and candlelit tables do not always equal quality. Sometimes, less is more.
When you eat homemade products you can taste the dedication that was put in the process.
Sometimes we find it wonderful to dwell on the little joys of life.