Edita Kubistova (*1991) is a Prague based photographer, occasional curator and co-founder of a cultural platform Bez bot ("Shoeless" in Czech) that with irregular frequency holds concerts, exhibitions and similar cultural events in Prague apartments and households. Her work draws especially from a silent observation of the relationship between a city and an individual and primarily uses analogue film processes with a strong emphasis on colour.
Currently studying in her final year at the Academy of Arts, Architecture and Design in Prague.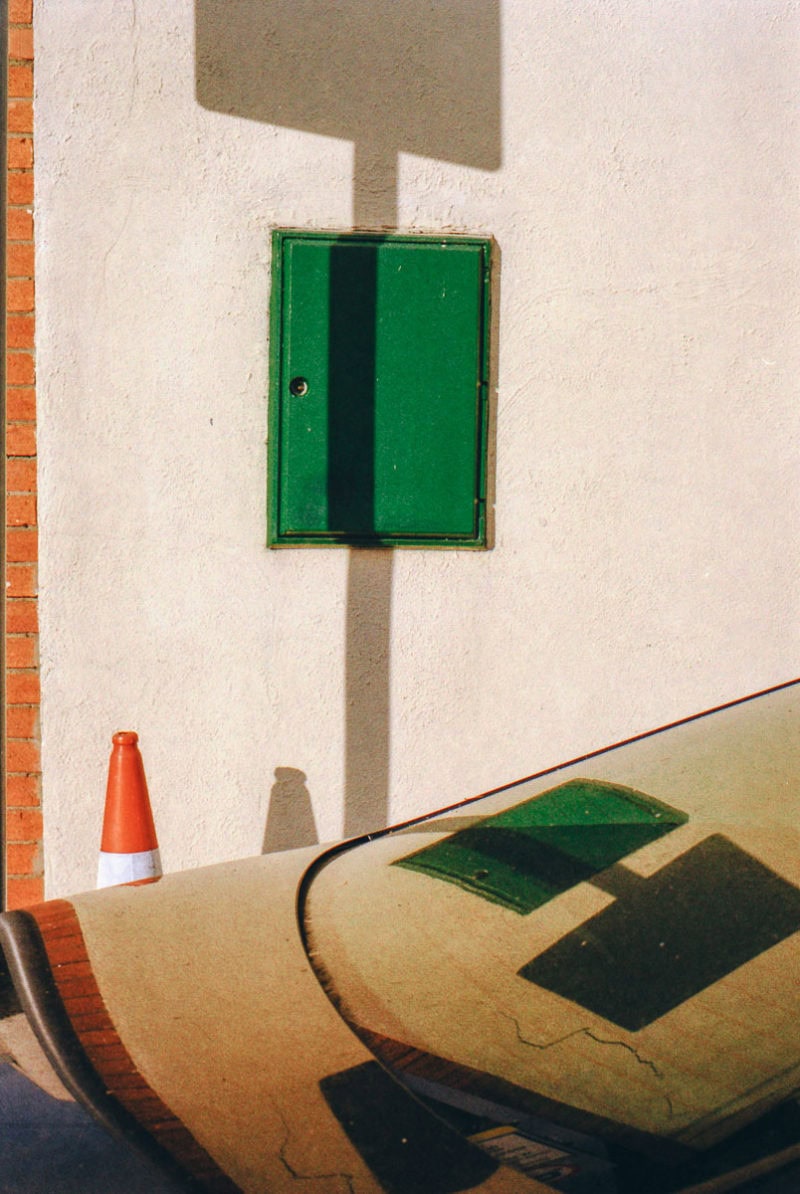 About 'Short Stories on a Long Theme':
Firstly intended as a rather short series of photographs focusing on the relationship of a city and an individual, 'Short Stories on a Long Theme' originated during my study exchange at the National College of Art and Design in Dublin and soon has outgrown into an ongoing project – a study of certain kinds of environments, people, their surroundings and relationships between them amidst an estranged bustling metropolis where the possibilities of connection are repeatedly defeated by the dehumanizing aspects of urban life.
Those arise from being physically close to others but simultaneously separated from them by variety of factors: colours, structures, shapes, movements, shadows, reflections.
Such barriers represent values and things that might have lost their meaning otherwise, however, once understood through abstraction and colour harmonies, they still make sense – that sort of framing speaks about emotional states of urban alienation, separation, estrangement and feelings of solitariness, which result from the attempt of the individual to maintain the individuality and independence of his own existence against the sovereign powers of society.
The seeming closeness of the main protagonists is thus only illusory: they are just objects of disparate city landscape, isolated artefacts of modern life, always at the mercy of a permanently present stranger's gaze.