Sarah Pannell is an Australian documentary photographer based in Melbourne whose work explores landscape, culture and community both in her native Australia and further afield. Sarah's eye captures the ever-evolving relationships between people and their surroundings, retracing the way in which culture becomes embedded in place through modern life and tradition.
Her work observes how a landscape is marked by both history and accelerated modernisation, capturing the tension between these different influences and the result when past and present collide.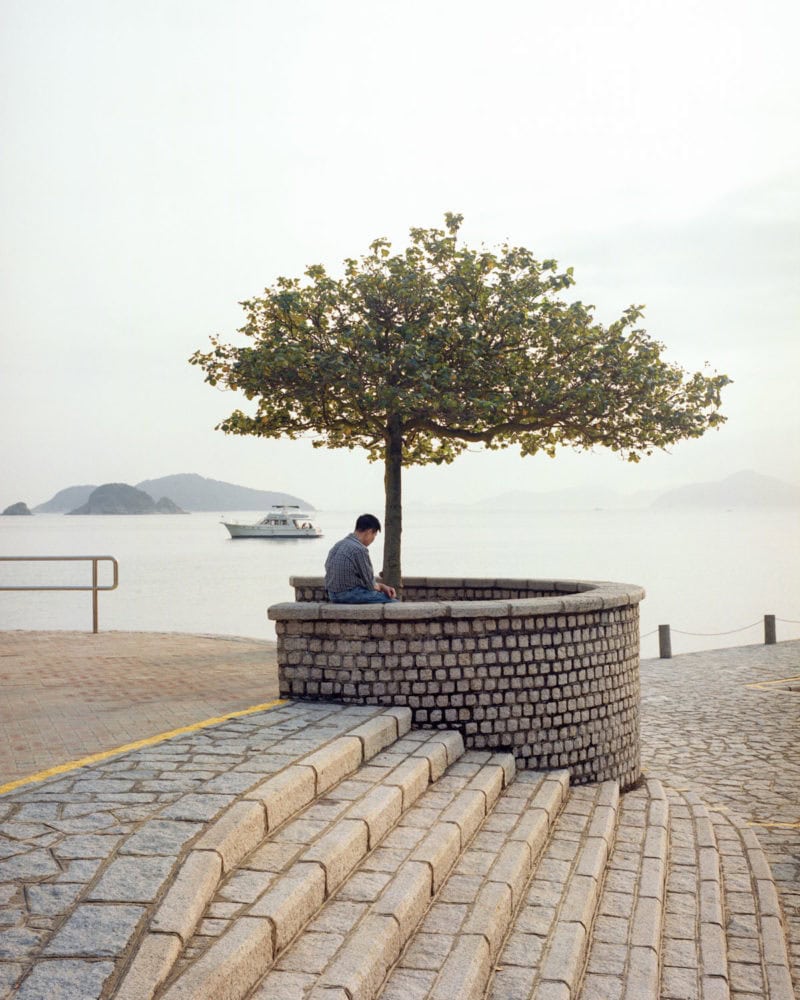 About 'The Territories:
The Territories, shot over three annual visits to the New Territories – a quieter area of the greater Hong Kong region – is inspired by the souvenir calendars filled with glossy stock photos of the city's most famous landmarks, that her aunt gifted over the years of her childhood.
The calendars depicted picture-perfect landscapes of Victoria Harbour and the seaside tourist towns of Stanley and Repulse Bay. The Territories, on the other hand, serves as a capsule view of the Chinese-held territory and offers an alternative view of Hong Kong and the distinct elements that separate it from mainland China.
This project takes form as a self published tear-out poster book, printed in Melbourne, Australia. Released in a full colour, 44 page, perfect bound, 337 x 261mm landscape book with perforated tear-out pages in an edition of 100.