Robert Herman has been a street photographer since his days as an NYU film student back in the late 70's. Using his father's Nikon F and a 50mm lens, he began by exploring the city as a means to connect with the people in his neighborhood and learn the craft of making images.
His photos of New York City, shot between 1978-2005 on Kodachrome, are now collected in his first monograph: "The New Yorkers". "The Phone Book" his new collection of iPhone photos made with the Hipstamatic App was published by Schiffer Books in November 2015.
His work is part of the permanent collections of the George Eastman House and the Telfair Museum in Savannah, GA. His photographs are also in many private collections including Westin and Marriott Hotels.
He has a BFA in Filmmaking from the Tisch School of the Arts at New York University and received his Masters in Digital Photography from the School of Visual Arts in NYC.
His love of light and color, and making images that find the transcendent in the seemingly mundane, continues to this day.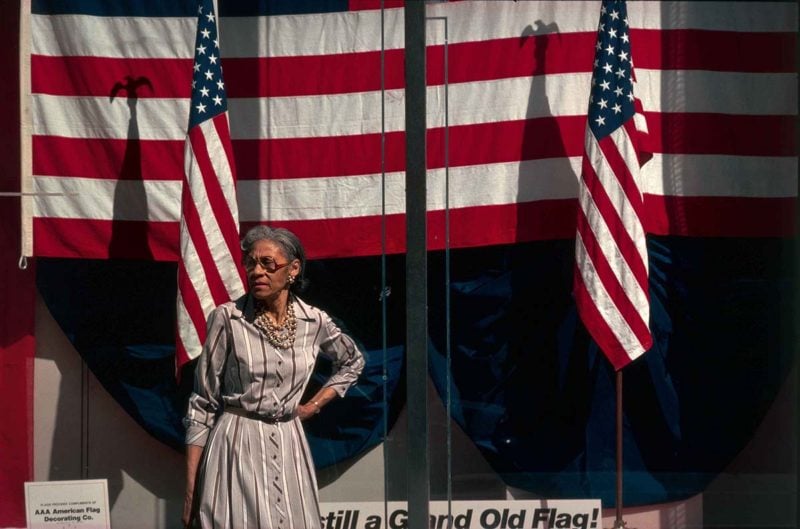 About 'The New Yorkers'
Why did you decide to develop this project? Living in New York have you been able to see the city with other eyes?
The New Yorkers was a project I began when I was a film student at New York University in the late 70's. for many years I was making pictures on Kodachrome with no thought that it would become a book someday. In 2007 I began to think that I had a strong body of work that became The New Yorkers in 2013.
It's now in the third printing, for a self-published book this extraordinary.
What is the main subject of this series? Did you get in touch with the subjects?
The subject is NYC in the early 80's, mostly downtown, in Soho, Little Italy and Tribeca. I photographed the streets and people of the neighborhood I was living in. The only people have been in touch with Suzy and Vinny, the couple in the 62 pink Buick Electra convertible.
How did you take these pictures?
All the photos were taken on Kodachrome on a Nikon F and FM with a 35, 50 and 85 mm prime lenses.
What is Photography for You?
Photography is my way exploring the world and my inner life. Making pictures is one of the best feedback loops I have for finding out who I am. Signed copies of The New Yorkers and my latest monograph The Phone Book  as well as limited edition prints are availablle from my website.