Priscilla Mars is a photographer and videographer based in Los Angeles. Her work is site-specific, and takes a psycho-geographical approach to a place, getting to know it intimately while documenting then manipulating it. She studied Art at University of California, Los Angeles, and works in the photo department of Variety Magazine.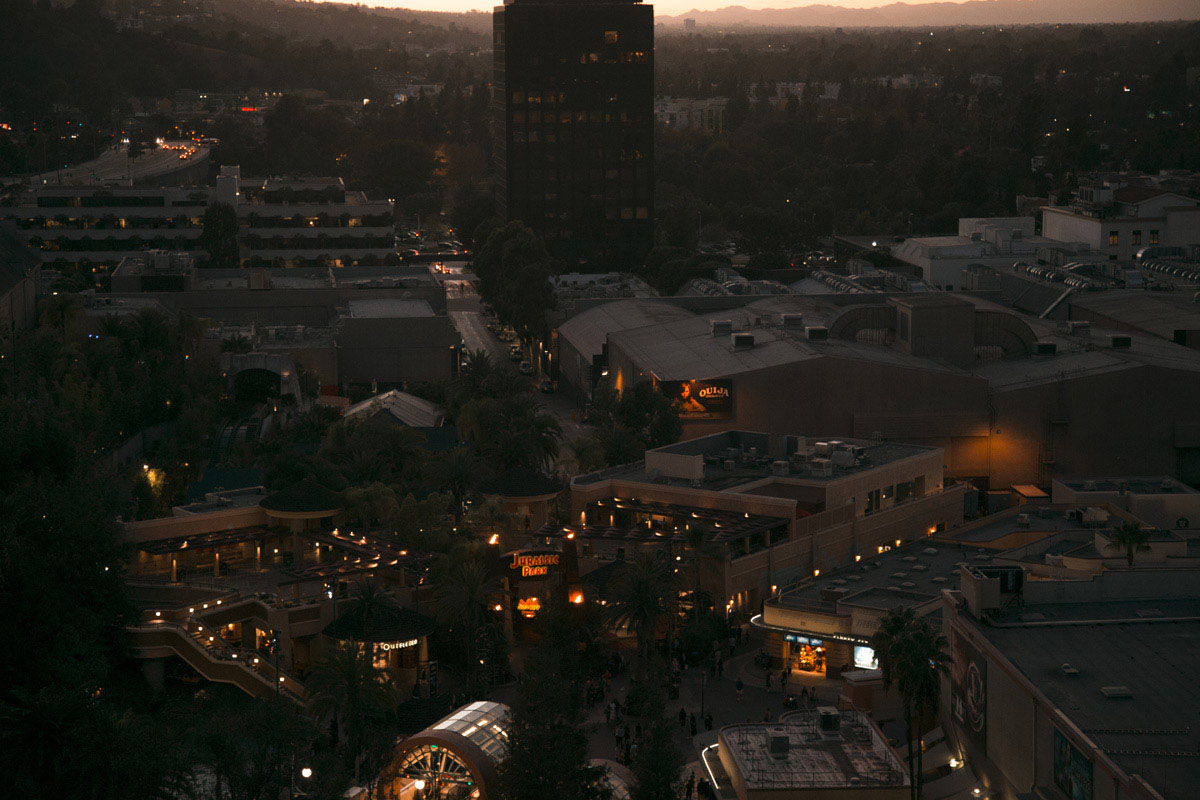 About 'Universal Pictures':
Universal Pictures is a study of Universal Studios Hollywood, the surreal theme park over the hill from Hollywood Boulevard, in Los Angeles. The park acts as both a theme park and filming location for TV & movies, so is a world within itself. Depending on where you are in the park and which angle you look, you could be looking at a forest landscape, a realistic dinosaur, a live broadcast with a reality star, a suburban street, a Spanish village, a Jurassic park, or a wizarding world.