Vasco Vicente
a.k.a. Mr. Dam was one of the guests chosen by MassiveMusic to play at our launch event in Amsterdam, on November 15th. His DJ set kept the guests of Sexyland until the closure, but there is much more besides the music.
Vasco – originally from Setúbal, Portugal – is also a visual artist and, after working as a senior Art Director at international level agencies and collaborating with various international brands, today he is looking for new paths for his career for now, always keeping Amsterdam as a base city. He is the first character in a series of interviews dedicated to the city that hosts C41 in Northern Europe.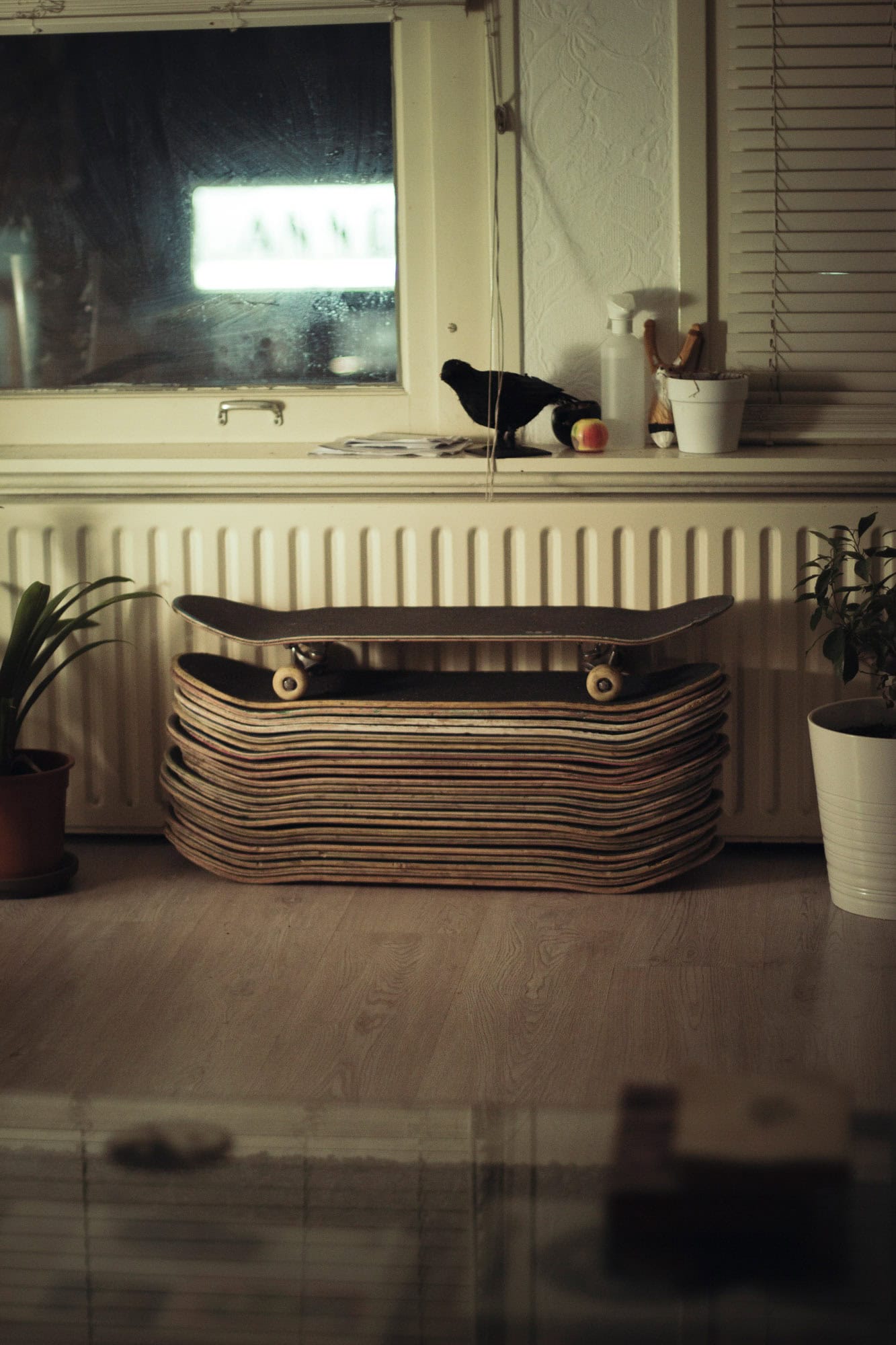 Hi Vasco, we mentioned in the introduction that you are originally from Setúbal, would you like to tell us first of all about your country of origin and what brought you to Amsterdam? How long have you lived here?
I'm original from Setúbal, Portugal, a small fish town next to Lisbon. After High School in Academy of Music and Arts I decided to go to Lisbon to Study Graphic Design and follow with the Master in study of Visual Cultures.
In 2011 I decided to give a chance outside Portugal, so I moved from Lisbon to Amsterdam expanding my career as visual artist touching different skill, such an Art Direction, Design and Illustration.
What is your relationship with Amsterdam today and how is it for a Portuguese to live in a cold northern European city?
Amsterdam is my home for now, it's been 9 years in the cold harsh winters, but in way when it's cold outside you work harder at home and have more time for personal projects.
So I take advantage of winter to be extremely productive on side projects and having the time to feature collaborations.

What are your favorite places in town, your "shelters"? Of any kind I mean: food, art, culture, nature etc.
In the summer I love escaping to the nature, the city is surrounded by natural parks, art events, boat trips and after hours barbecues, all in bike distance. I love to have a multicultural food experience as the week pass by, from Italian to Libanese to ramen or your local butcher and even local street markets. In terms of museums I really like catchup up at the Stedelijk museum, Van Gogh Musuem, Eye Film Museum, Foam Photography Museum and Tropenmuseum Museum. As a skater for the last 15 years, I've also have a multinational skateboarding community called VBP, where we scout the city on hunt for skate spots in order to have some fun and a new way to discovery your own city. Trough the lens of skateboarding we can analyse the city as our playground deconstructing architecture in space and time.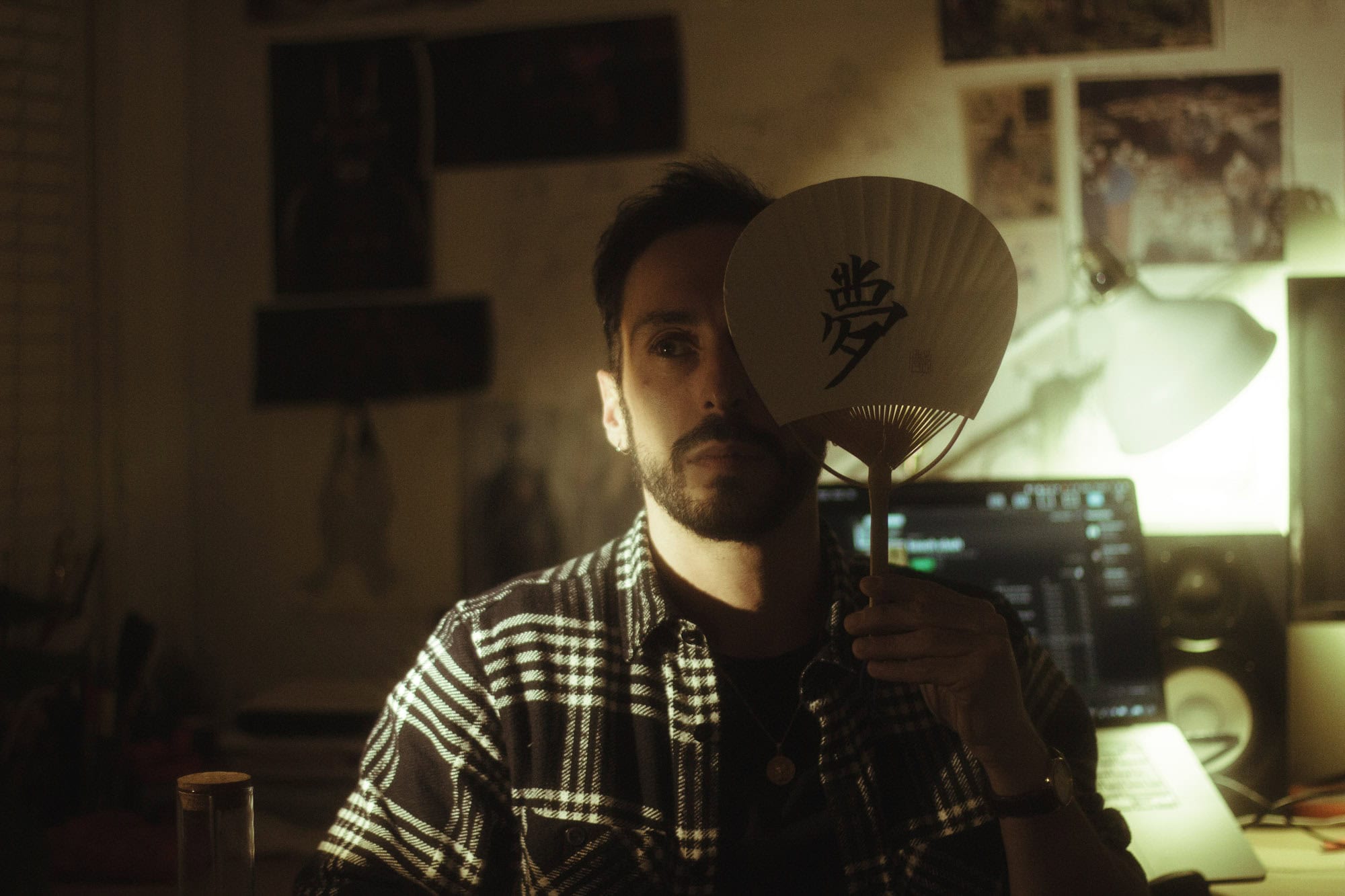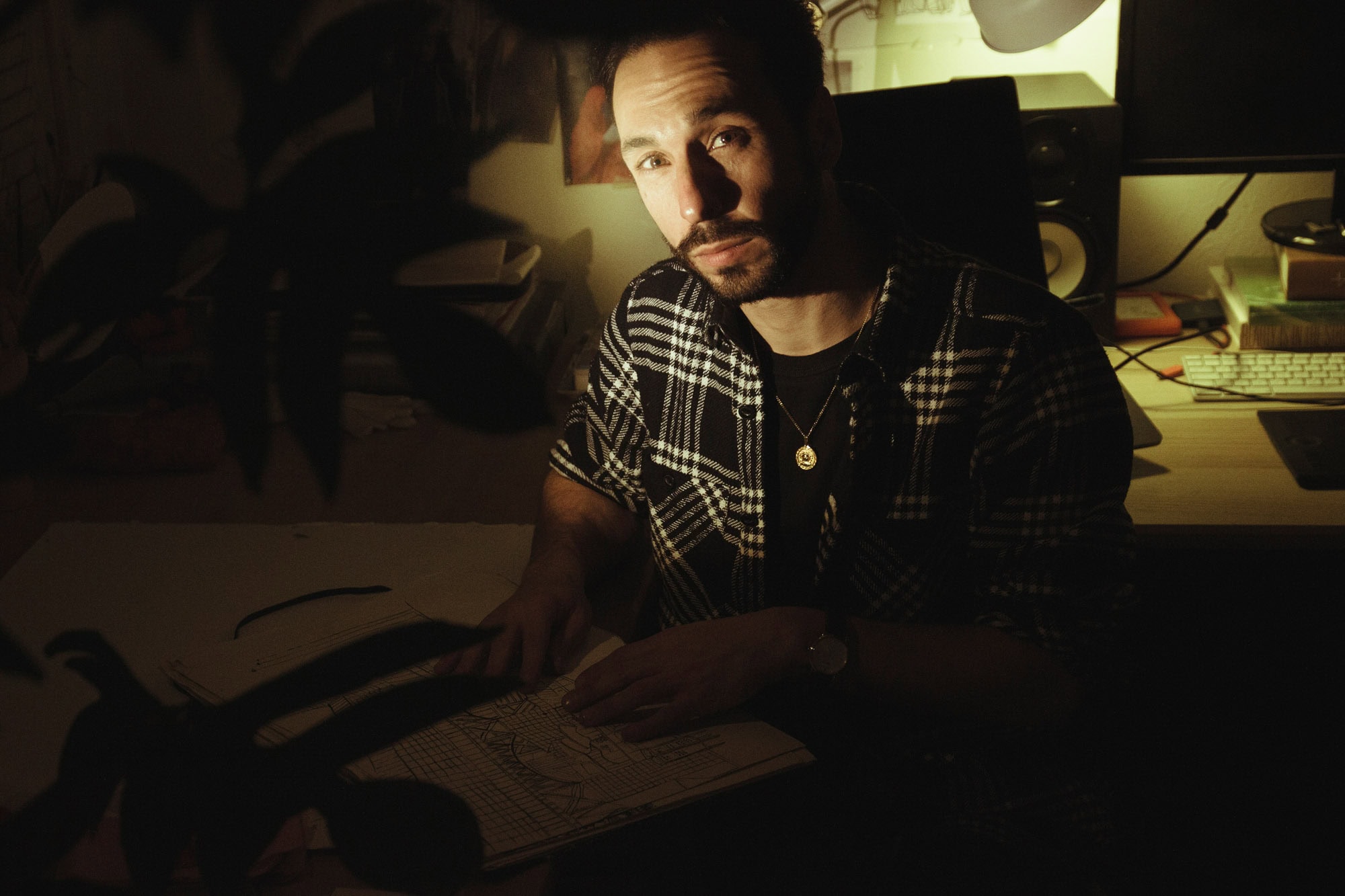 How was the Mr. Dam project born and what are the record stores where we can usually find you?
My connection with music is being always present since I was young. Back in 2011 I was part of a duo called Radius in the DNB music scene back in Lisbon. After moving to Amsterdam, my music taste also change trough out the years, slower BPM's, cinematic sounds and sci-fi worlds. Mr.Dam was born due to the lack of diversity in the electronic dutch scene. It was huge gap in the electronic music scene in Amsterdam, where only Techno and EDM have a role on the dance floors so I start it to dig in early 2000s French electro music, Electro house, sci-fi movie soundtracks, Indie pop, disco, funk, classical Music, hip hop and futuristic Beats. I usually search on online platforms like Beatport and Juno Records since I play digitally so I guess I was never a recorder hunter.
Mr.Dam, producer and DJ, Vasco Vicente, artist, and illustrator, two sides of the same person. How do you combine these two aspects of your life? 
During the day I was working as Art Director & Designer, during the night I was working as Visual artist. As an Artist, if I don't create, I die. I will be miserable just by thinking that your daily job will give your pure satisfaction. That is just not case for me. I always had the rush to create projects outside the normal job, drawing, writing, painting, animation, illustrating or making music was always part of my abilities, it was the only way to balance my mind with a daily job.
How do you schedule your days, considering that you spent nine years in an advertising agency where the work rhythms, I guess, are really frenetic? 
After more than 10 years in global Advertising agencies I decided to go freelance and follow my heart to do work that really matters for me, Art. I want to focus on personal projects more than ever and give that priority in my work stream. Ad Agencies work process are extremely demanding and they expect you to be 24 hours available no matter what, so by the end of the day you are exhausted and the last thing you want to do
Is to work at home. Right now I give priority to my mental health and energy balance versus commercial work as a freelance Creative Director / Consultant.
Would you also like to tell us about your next book to be released on March 13th? And what are your plans for the future?
After several months of travel in South East Asia, I decided to create a book to reflect our state of mind in modern society. This book is a prove of the importance of disconnecting from the digital world by finding healthy mental space with nature. I'm extremely happy to share my new book series called Offline to the world. Offline is a series of sketches and poems and It celebrates the joy of being disconnected from technology while traveling the world. This art book is a limited edition of 50 copies, double stamped & sign with Japanese ink – wax by VVStudio Publisher™
And what are your plans for the future?
 
I'm also working  and developing an Animated feature film for last 3 years, is 2D animation Ghibi Studio style frame by frame. The story is about Portugal discovering Japan in 1543 trough the lenses of a Japanese teenager called Anjiro, stay tuned.