Nicholas Pollack (b. 1986, New York, NY) is a Brooklyn-based photographer. He received his MFA in Photography from the University of Hartford in 2015, and he earned a BLA in Photography and Literature from Sarah Lawrence College in 2010. His works have been exhibited internationally at venues including Kominek Gallery, Berlin, Germany; The Railway History Museum, Riga, Latvia; Baxter Street at The Camera Club of New York; Joseloff Gallery, West Hartford, Connecticut; The Currier Center, Putney, Vermont; The Barbara Walters Gallery, Bronxville, New York. In 2016 he was nominated for an ICP Infinity Award, MACK First Book Award, and he was shortlisted at Self Publish Riga. He published a monograph of his celebrated project Nothing Gold Can Stay in the summer of 2015, which is held in the following collections: Aperture Foundation, Franklin Furnace Archive, International Center of Photography, ISSP Library, and the University of Hartford. Publications that have featured his work include Juxtapoz Magazine, aCurator, YET Magazine, and The Huffington Post.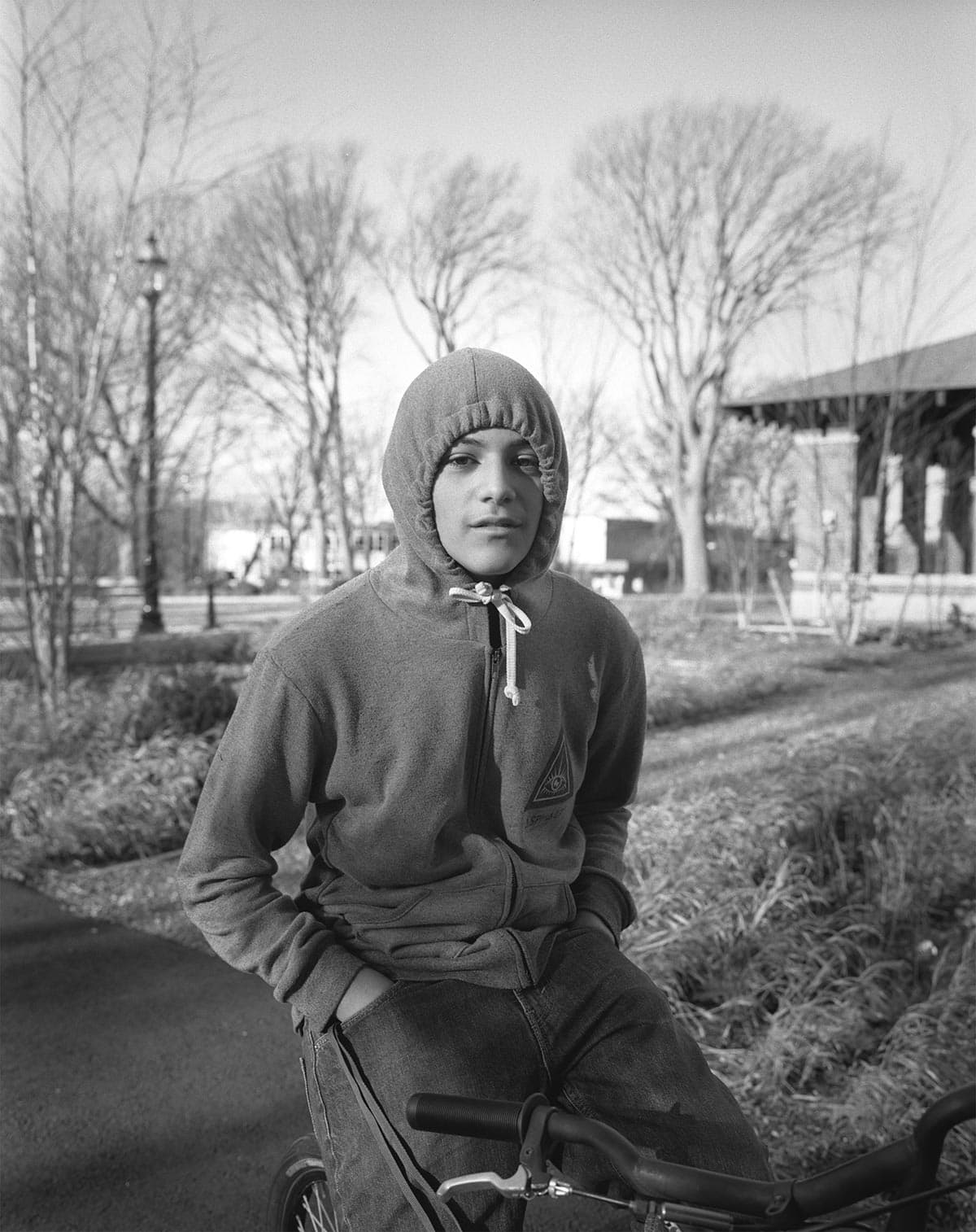 About 'Nothing Gold Can Stay':
'Nothing Gold Can Stay' is a body of work about the fleetingness of youth. My photographs of the boys of Branch Brook Park in Newark, New Jersey describe this ephemerality, and through these photographs, I intend to access a sense of memory and vulnerability to create an experience of love amid life's chaos and uncertainty.