Ysa Pérez is an editorial and portraiture photographer from Rochester, New York, currently living in Miami but currently all over the USA, right now being Los Angeles.
Her work ranges from the infamous first photographs of Asap Rocky, Chief Keef, & Riff Raff, to editorial spreads for Wired, Bloomberg Businessweek, Elle, Paper, and commercial clients like Nike.
Having graduated from The Rochester Institute of Technology in 2011 in Photographic Illustration, Ysa's main work consists of 35mm and 120 medium format. She briefly was also a photography assistant at GQ Magazine 2010-2011.Currently she is in Los Angeles .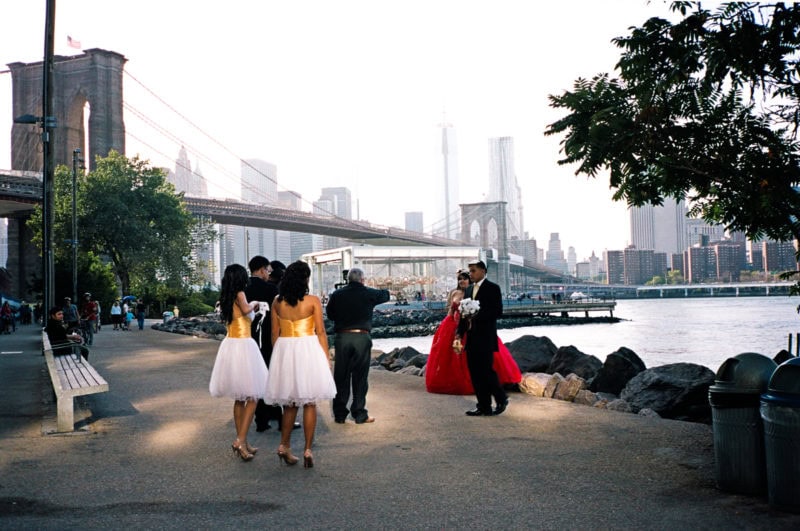 About 'New York, New York':
I was 19 when I first started visiting New York. It's the first big city I ever experienced, and not only shaped who I now am, but the photographer I am today. New York City is quick paced – a gigantic city that can make you feel very small, but if you blend in just right — can use the voyeurism to one's advantage.
Through my 10 years visiting New York, I have collected photographs over time that represent different eras, and for me personally, various moments of my life that I still remember taking. I always have a 35mm on me, and during the hustle of a New York day, many tiny moments are overlooked — but if I stop and see something of interest, I photograph it.
Whether it's in a literal sense like signage on the street, or kids on the subway, the frenzy spirit of New York City is something I've always been drawn to, and is still reflective in my editorial and commercial work today.