Israel "Mr. iozo" Hurtado (b.1992), is a New York based fine art/fashion photographer & creative director.
His inspiration draws from an intertwined narrative between film, music and the human condition.
He creates cinematic imagery that is prominently incited by the works of Stanley Kubrick, Romain Gavras, Ridley Scott and Roger Deakins.
His critically acclaimed published photographs have been noted for his dark realism, detailed set design and evocative use of lighting.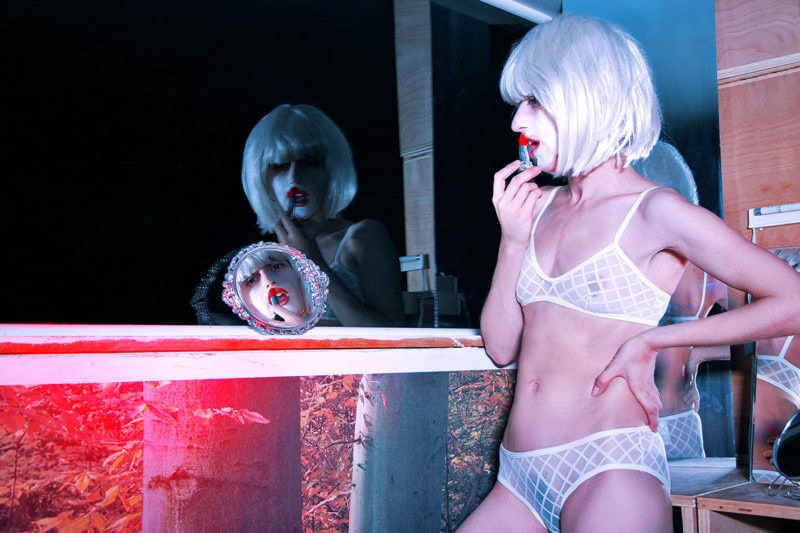 About 'Kiss Land':
The images explore the underground life of women who sell themselves for sex and lust to feel wanted.
It is set in a very neo-noir setting, inspired visually by the films Blade runner and Eyes Wide Shut.
Music played a big part on the concept of the shoot, I spent many weeks listening and studying the lyrics from the album "Kiss Land" by The Weeknd, which helped me come up with the concept and pretty much painted the picture for me to develop on.
I want the viewer to feel discomfort yet to be intrigued when seeing these images, I didn't want to make nudity the main focus of the series but rather the surrounding areas, the lighting and setting which tell the story of where they are/have been; it's not just an image, there are layers and meanings in them.