Michele De Punzio (1986) is an Italian photographer. He studies cinema at the First University of Rome 'La Sapienza'. The transition from film to photography is spontaneous: the images projected during the module on "Analysis of the film" hypnotize him, the shadows of German expressionism move him while revealing the potential behind the use of light, and cinema close-ups lead him to portrait photography the genre that he prefers.
In 2010 he graduates in photography. In 2012 he produces America's Fun, a series portraying Italian people with a passion for American culture. Simultaneously he uses images to represent his mood (My motionless havoc, Veins), and always using photography is able to tell the stories of the places and the lives of people that inhabit it (City of Glass).
In 2014 he starts teaching photography to young people in high schools. He currently lives and works in Rome, where he continues his photographic research while carrying out different projects.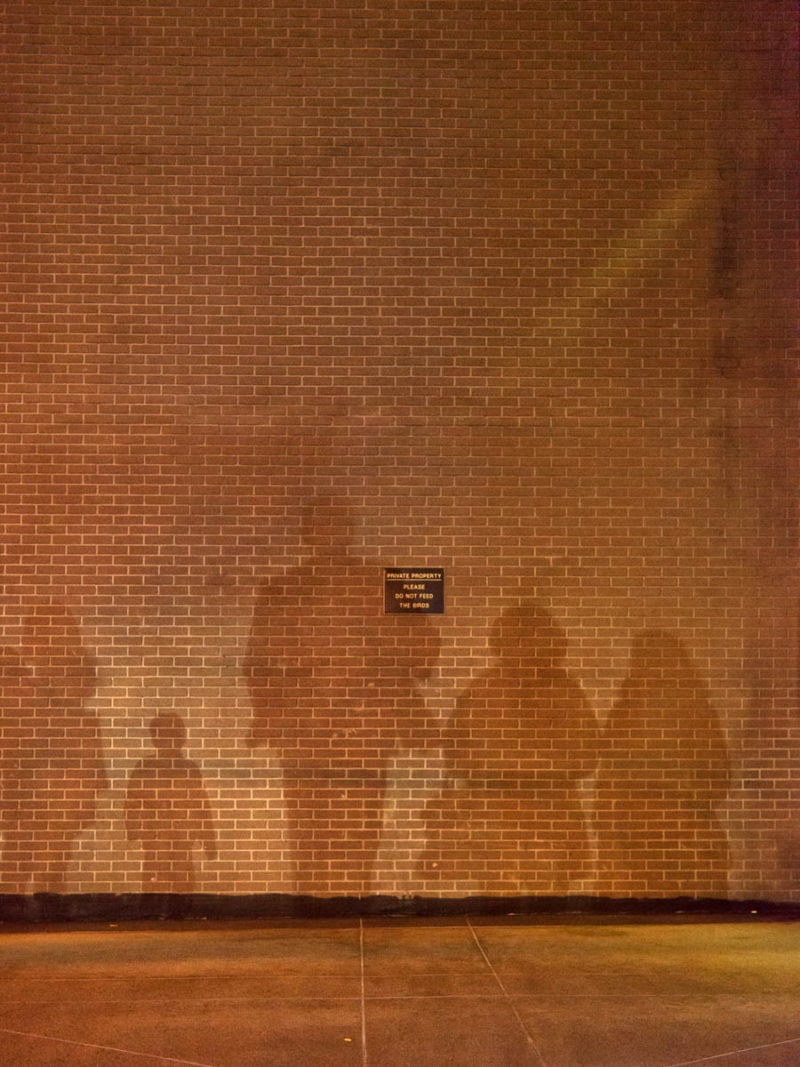 About 'City of Glass':
New York, 74 ° west longitude, 40 ° latitude North. No need of coordinates, because this trip is a journey of the soul. City of Glass lands in an imaginary New York, as seen in the movies and explored in a long-desired dream.
Where random encounters – behind closed doors, glimmers of light, shapes drawn from the night – make up the catalog of a reality which requires an effort to be comprehended. A map of existence in which each shot contains a clue to find, a trail to follow.
It is a story of love and mystery. The pursuit of something that was lost, or that never belonged to us completely: our own identity and ability to see. City of Glass is the shadowing of oneself in which is intertwined Paul Auster's detective: only here is the photographer to search for himself, and to pursue his own visions.
Irene Alison