Meindert Peirens says about himself:
'My name is Meindert Peirens and I'm a graphic designer/photographer. I graduated cross-media design at Arteveldehogeschool in Ghent in 2008, and received my postgraduate degree in typography at the renowned Plantin Genootschap in Antwerp in 2011.
Afterwards, I did several gigs as a graphic designer in the field of advertising and print media; currently, I work for student media company Guido NV and other as a freelance/rogue graphic designer.
In 2008 I started exploring the world of analogue photography. Never stopped loving it ever since.'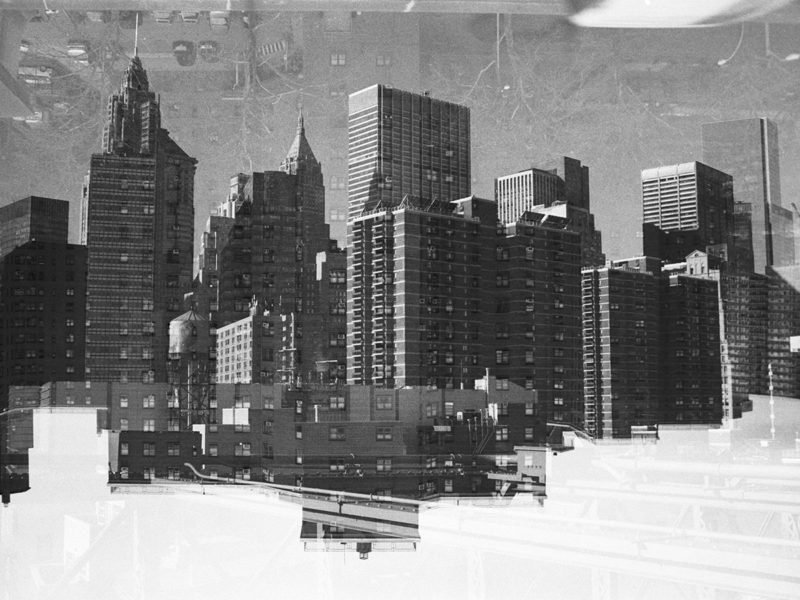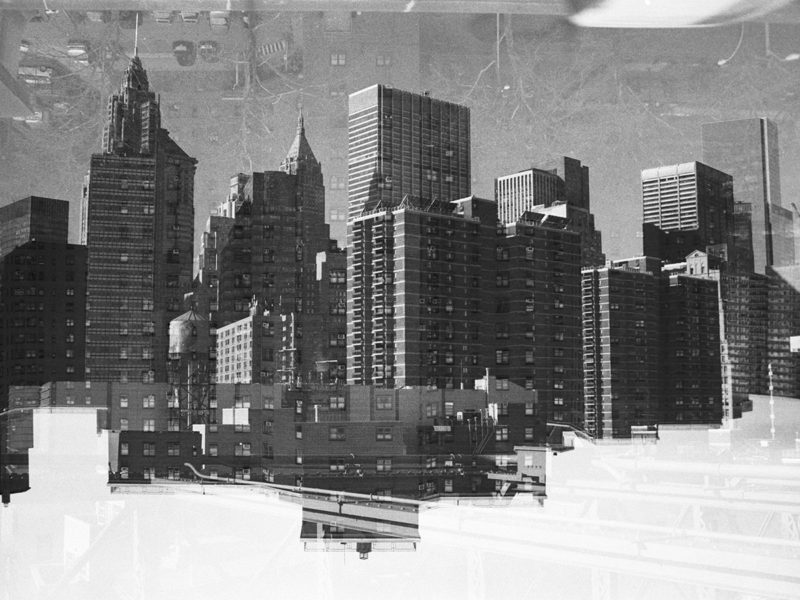 About 'New York, New York':
Few cities toy with the imagination as the Big Apple does. A concrete jungle on an island universe, reigned over by the mightiest mountains man can stack. It's nowhere and everywhere. Perennial and volatile.
From the smallest hole-in-the-wall to the tallest skyscraper, from that tiny patch of grass heroically pushing through the pavement cracks to those sprawling fields and trees as if walled in to urge their spread to stop – we live here…
New York, New York… Say twice, look twice, as The New Black did, literally. Look twice, shoot twice, and discover unique encounters of worlds within worlds that weren't there before. It's the tried and true technique of analogue double exposure that guarantees a wholly unparalleled experience, challenging the artist as well as the final audience.
No matter the intentions you approach it with, the nature of the beast does not allow it to be subdued. The results are brutally honest in their attempts, but its beauty's always there.