Max Pinckers (b.1988, BE) is an artist based in Brussels, Belgium. His oeuvre explores visual storytelling strategies in documentary photography and the relationship between aesthetics, images and their subjects. His works manifest in the form of self-published artist books and exhibition installations such as The Fourth Wall (2012), Will They Sing Like Raindrops or Leave Me Thirsty (2014), Trophy Camera v0.9 (2017) and Margins of Excess (2018). Pinckers is currently a doctoral researcher and lecturer in the arts at the School of Arts / KASK, Ghent.
He has been internationally awarded and has exhibited at MOCAK in Poland, the Philadelphia Museum of Art in the United States and the Centre for Fine Arts – Bozar in Belgium, among others. In 2015 he founded the independent publishing house Lyre Press.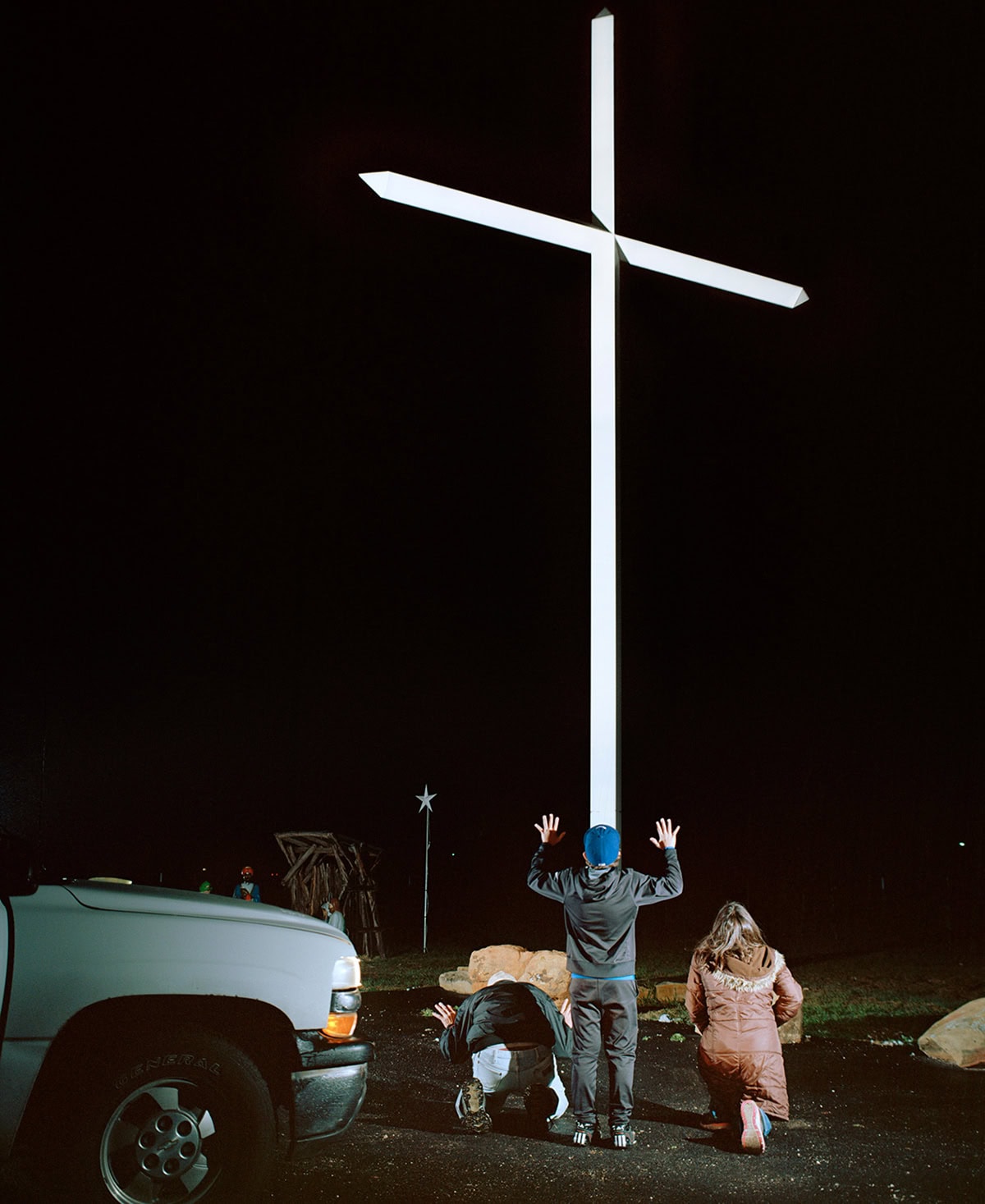 About 'Margins of Excess':
In modern times, where technology has taken the upper hand and the mass media have become oracles of truth, fiction and reality intertwine perfectly. They are so much interchangeable that no longer distinguishes the right from the wrong one does not understand what is the result of media invention or what is part of real history. This project consists of six stories, six particularly interesting individuals. Each of them has momentarily received national attention in the US press because of their attempts to realize a dream or a passion, but has been presented as fraud or deceiver by the apparent inability of the mass media to treat idiosyncratic versions of reality.
In Margins of Excess the notion of how personal imagination conflicts with generally. Herman Rosenblat became well-known because of a self-invented love-story set in a concentration camp during WWII, the private detective Jay J. Armes appears to be a real-life superhero, Darius McCollum drew media attention by compulsively highjacking trains, Richard Heene would have staged an elaborate television hoax, Rachel Doležal would have pretended to be 'black', and Ali Alqaisi would have tried to make people believe that he was the 'hooded man' in the iconic photo from Abu Ghraib prison. This book weaves together their stories through personal interviews, press articles, archival footage and staged photographs.
In Margins of Excess reality and fiction are intertwined. Not to fool us, but to reveal a more intricate view of our world, which takes into account the subjective and fictitious nature of the categories we use to perceive and define it. And then again: not to celebrate superficiality and contingency, but to pierce through the noise, buzz, pulp, lies, dreams, paranoia, cynicism and laziness and to embrace 'reality' in all its complexity.