Marietta Varga was born in 1992, in Hungary. She completed her studies, BA in Photography at the Moholy-Nagy University of Art and Design between 2013-2016. Currently living and working in London. Her visual world is described as simple and clean, balanced with precisely directed compositions.
Her sensitivity in the use of colors and spatial awareness help to create the unique atmosphere of her visual world. Her pictures often have strong symbolism where the viewers can find themselves in a strange surreal dream.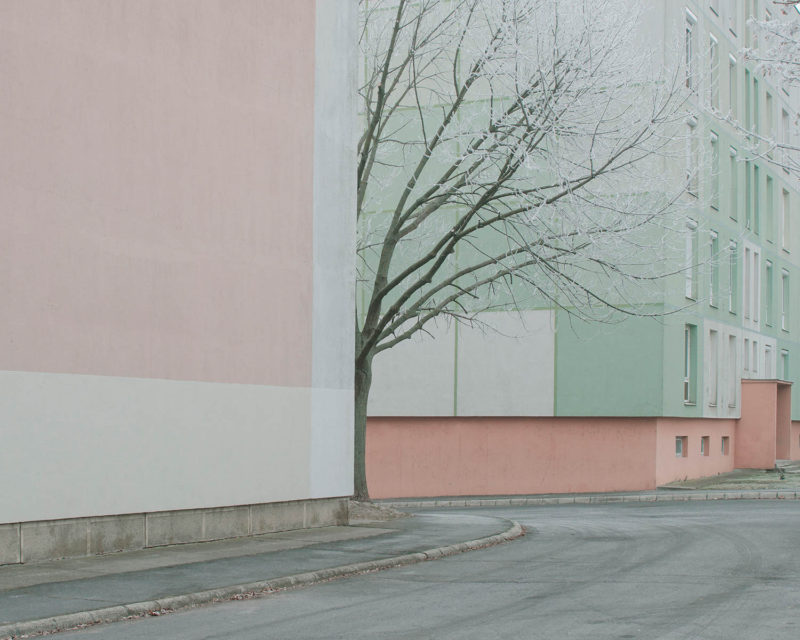 About 'My town | Siófok II':
Rarely does something in reality look the same as in our memories. This morning was the first time in a long time that I was able to see my hometown precisely as it exists in my mind.The small town where I grew up is called Siófok,- in Hungary- it's right on the lake shore of Balaton, the largest lake in Central-Europe.
It's often called the summer capital of the country due to its touristic position, with 25.000 inhabitants which in summer is often going up sevenfold. For most people Siófok is only known as their holiday place, with the blue lake and happy summer moments, however, those who grow up here can see the town in an entirely different way.
The places and things important to me are totally different than those liked and remembered by the tourists, and I feel that this is how it should be. I left this place 10 years ago, and every time I return I feel a deep nostalgia. I think that growing up here, and being local, is a lucky situation as it enables me to show this place in an unusual and unexpected context.