Marc Sullivan currently lives in Chicago and travels the greater Midwestern U.S. for the past 16 years as a field technician in the wide format printing industry.
Since receiving a bachelor's in fine art photography from Columbia College, he has bounced around the country for his day job while documenting the modern American landscape along the way using digital, medium and large format film cameras.
Following the real estate market crash of 2008, he extensively photographed the ubiquitous abandonment which eventually led to the book titled "the end".
This project naturally progressed into the Disappearing Acts series where he physically put printed media of neglected places through the experience of weathering and abuse with paint, distress and fire.
The resulting images framed in all white appear to be fading away as the bottom edge burns upwards into absolute white nothing.
For the ensuing Monoliths project, Marc found a discarded wardrobe on the side of the road which he stripped apart and rebuilt into a strange new thing.  For many months, this thing took up the back seat of his car until he dragged it out to photograph in various scenes of abandonment.
It wasn't until later that he realized how much the resulting images reminded him of Kubrick's monoliths from 2001, sitting inexplicably in the center of the frame.
Marc's latest project continues to question the passage of time, ageing and what we value.  However now, he is leaving behind landscapes to explore how we value ourselves.  He has been making portraits of people along the Chicago lakefront on medium format film with the lens fixed at infinity on the horizon line.  Everyone is blurred.
The project, titled with the infinity symbol, is inspired by Hiroshi Sugimoto's Seascapes and Architecture series'.  He's hoping to show this new work later this year.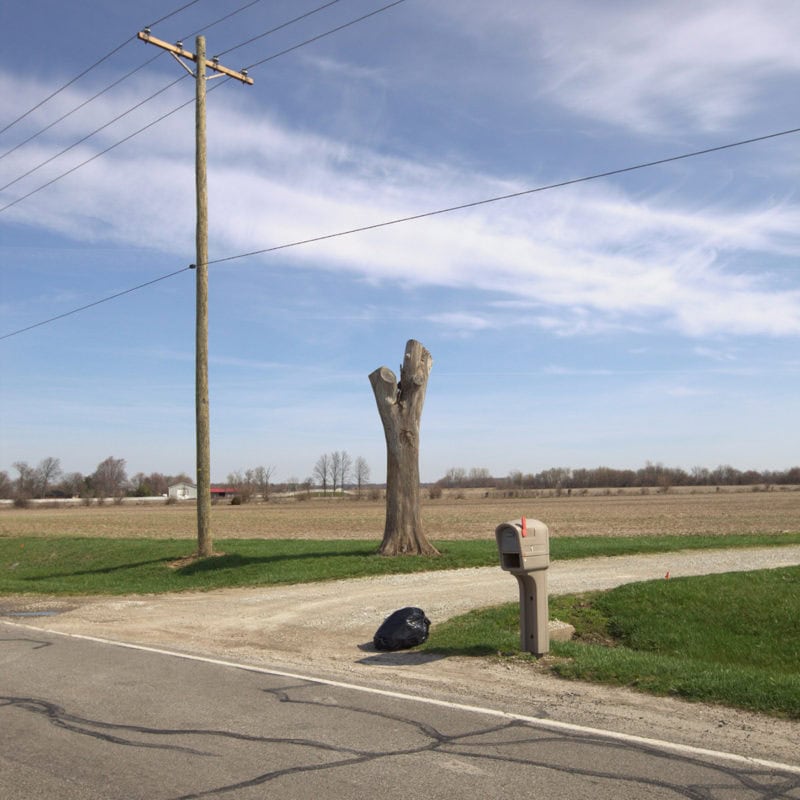 About 'Plantae Animalia':
In the tradition of the New Topographics photographers of the 1970's, documentation of the human impact on our natural landscape is the central theme to my work.  The series "Plantae and Animalia" follows this theme but looks specifically at human attempts to recreate our natural environment by utilizing fake plants and animals or absurd landscaping.  The title references the less than scientific strategies we undergo to control or enhance nature.  As development inevitably expands and the natural environment disappears, we feel compelled to step in and take the role of mother nature, but regrettably our hands lack her divine touch.