January 2018, Roberto and I met for the first time to take pictures. He had just posted his first single, Branca, on Youtube, meanwhile he was doing various jobs including modeling and at that time I was looking for new faces and stories to shoot. We met for a coffee at my house and there was also Stefano (Tanca, ex Zteph), who has gone from composing with the guitar to producing beats with Ableton. From that day, things really took an unexpected turn. On May 2019 they published together their EP "Manuale di sopravvivenza per fiati corti", which is distributed by Peermusic Italy. Some of these songs led to images, videos and illustrations, which came spontaneously from all those who were around this project. A series of concerts took place troughout that summer, starting with the "MiAmi Festival" in Milan and it was also the time in which the Klensheet family gained members. Today, Maggio, together with his producer Tanca, releases their single "Raffreddore" with Asian Fake, a label that boasts some very impressive names such as: Venerus, Frenetik & Orang3, Coma Cose, Sxrrxwlxnd, etc. The single's release was announced on Asian Fake with a video-teaser produced by Edoardo Chiaraluce, Luca Scarpellini and Luigi De Pascalis as set designer.
Where does your music come from? Tell us a little about your writing, your music influences and what inspires you the most.
Without knowing Ngawa in 2015 I probably wouldn't have started doing music. I always liked the idea of making music but I never ever studied singing and I didn't had the courage to expose myself that much, so it was always the "wish- I-could-but-can't" type of situation. Ngawa dragged me into "bedroom freestyle" to pass the time, to talk in vain and say what I always think in my mind anyway. From 2011 to 2015 I wrote many poems and stories to fill my day so when I learned to put them in verse that made me very happy. Growing up I, obviously, went through so many genres, from hip-hop, to post-rock, to alternative-rock and pop but always with no real direction. That led to me, loving to rap, but doing hybrid genres. As soon as I started with the type-beats in 2016/2017, I realized that listening to me doing those things was enormously satisfying, but above all it was an escape from everyday reality and a way to express everything that was in both my and Stefano's minds. We both feel actually real and alive when we play… I think him way more that me he played music from a young age.
We shared common personal experiences in our lives so we ofter found ourselves having the same reactions and emotions. We also like to listen to the same italian and international emo scene and we love all the nuances that exist in a single genre… that sometimes means everything and nothing. Everything that comes after – letting off the steam and having fun basically – has nothing to do with the music itself but it helps spread what we do in the best way possible.
Tanca brings all his influences into the beats, Raein, Mogwai, Explosions in the Sky. Myself? I bring all the coming-of-age novels that I read, like "The Catcher in the Rye" by J. D. Salinger, and my way of doing things that doesn't result in the aesthetic of "the rapper" but it's genuine in its nature, at least to me. For this reason, as you can see, I fill my texts with quotes from Fabri Fibra's early albums and some of my favorite songs such as "Vale la pena" by Lord Bean. It's all good as long as you can still recognize yourself in what you're doing.
What has happened after the release of "Manuale di sopravvivenza per fiati corti" last May?
After May 7th we started to realize that things where going somewhere. We didn't know where but things were moving. We did some concerts around Italy to warm up, since I never ever been on stage before the "MI AMI" concert on May 24th. As for the rest, we were bouncing between trains, buses, weddings and a lot of impromptu sessions with Tanca and his group, Inni, who are friends before they are colleagues. I don't like to brag about the results I reach, but despite this it was the greatest satisfaction to release the EP, to play around Italy and see how people find themself in our songs.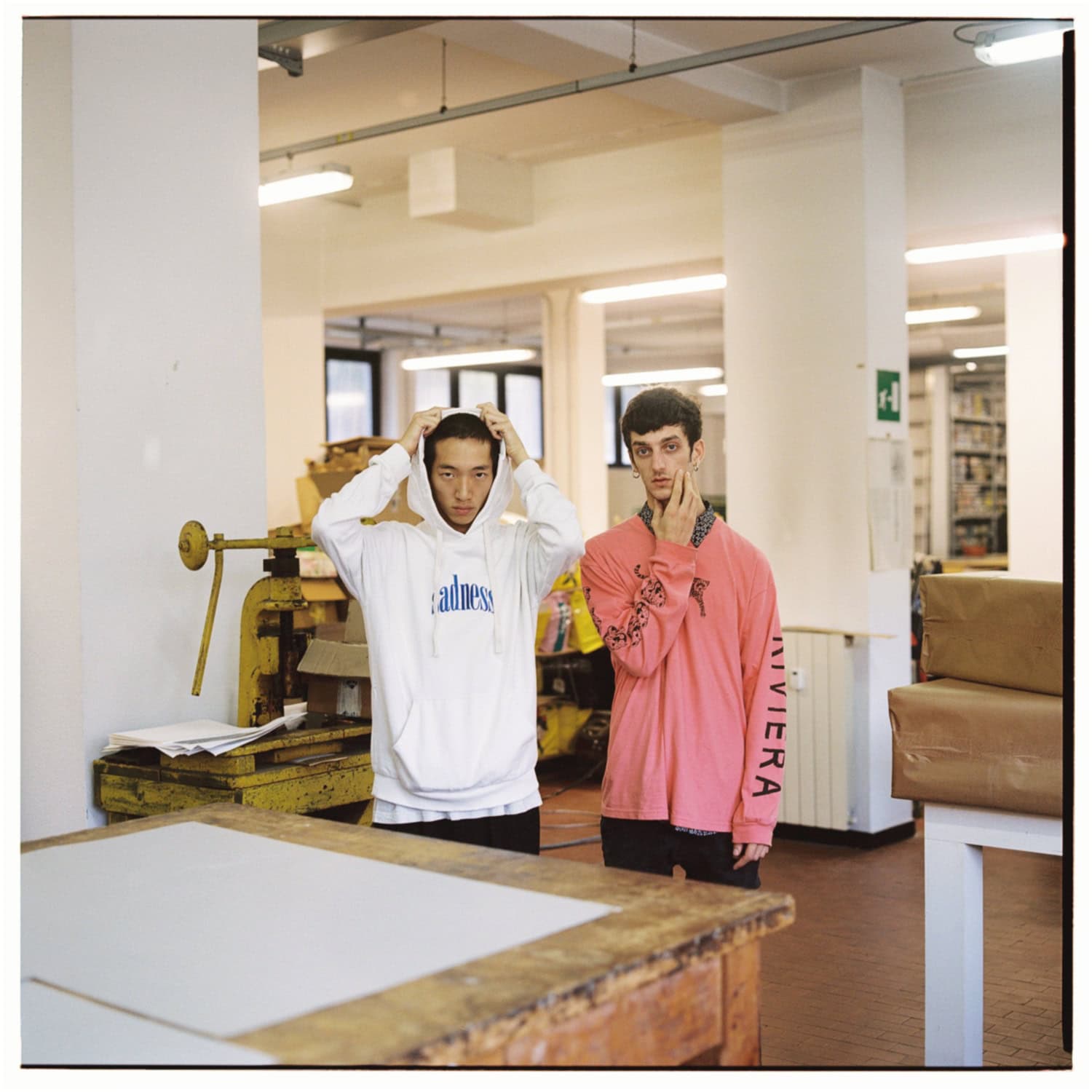 Describe Klensheet. What was it? What did it become over time?

KLEN SHEET was born as a way to honor the death of my dog (Klen). When I heard about his death I was coming back home and Ngawa came to pick me up. We decided to do something to remember him forever. I was full of guilt for not being able to visit him one last time in the clinic. It's my nature. The next day I simply thought the name "KLEN SHEET". It can mean a thousand different things: winning without making any goals, a good start, a blank page, the shit of my dog, my dog's sheet. The important thing is to say it out loud every day. There was me, Ngawa and P Lo Bro. I was going to be Ngawa's improvised graphic designer/videomaker and P would have made the beats. When I moved to Milan, this roles become useless for me. Anyone could be useful in any way, so I started rapping. Then I met Ratematica who did the illustrations, you (Vittoria) and consequently Tanca. We are all different but with the same nature: realizing ourselves in the most honest and sincere way possible, knowing that this would not always be possibile but fuck it! For now everything is going as expected, even better. The crew recently gained another member, Monoryth, which I met on the bill forum talking about rap. He does podcasts and videomaking (so cool!) and he is simple, fresh and awake. There are a lot of friends who are part of this collective. There is no selctions, no requests. We are not employers. You will become friend. It will happen when it happens.
What is the story behind the writing and composition of "Raffredore"?
I had to go to a fashion casting in Cadorna and the day before I had my usual abandonment crises. I had written some notes in the previous days on tram 9 for P.ta Genova and the rest at home. Ste had a beat. I skipped the casting and went to record the demo at his home. We both had the flu so that Ste decided to call the song "Raffreddore", which means "the flu". I told him to help me with the chorus, then I thought we should have done that together. We realized that the first song after closing the recordings of the Ep (February 2019) was ready and we liked it a lot.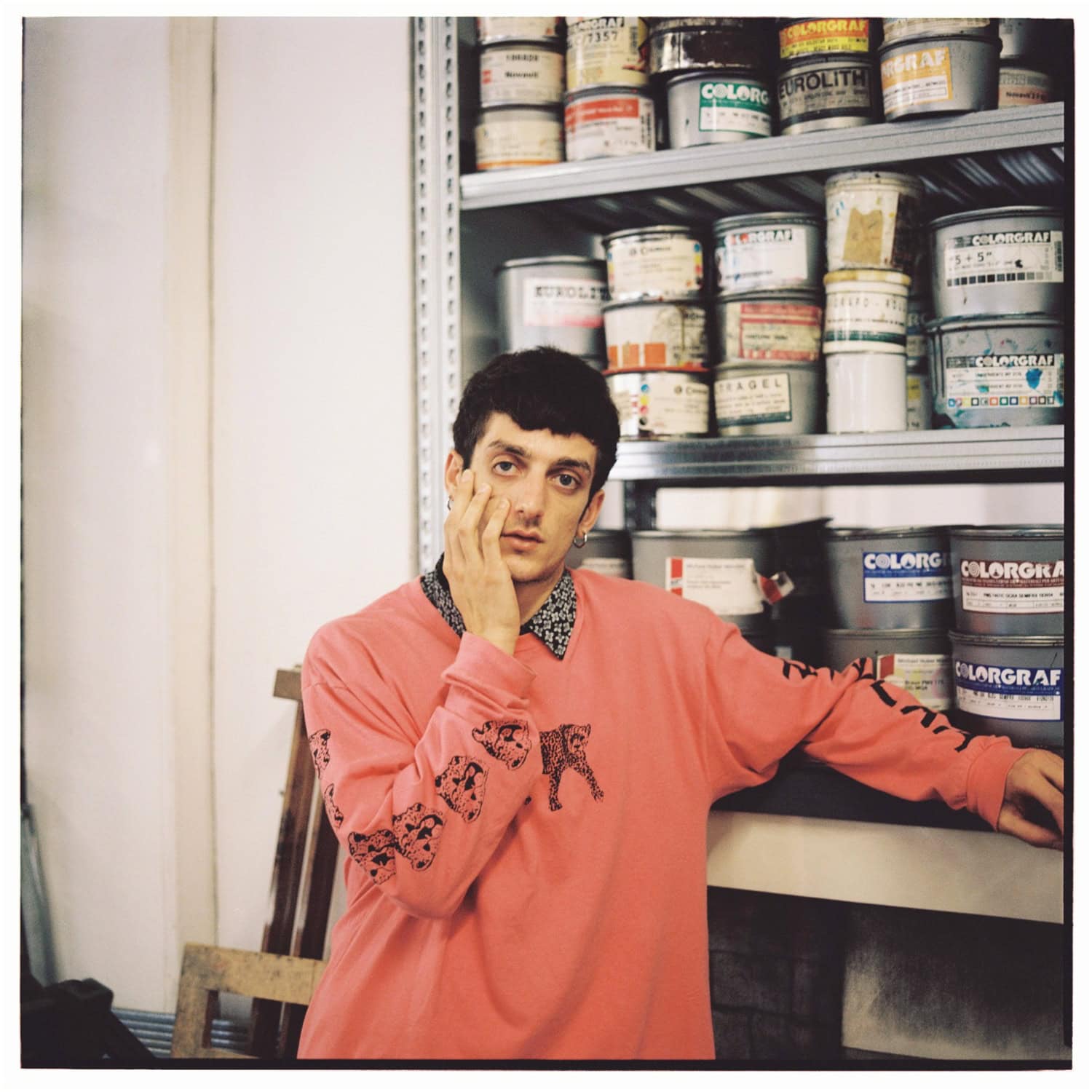 What do Maggio and Asian Fake have in common?
Seeing together me (Maggio) and Asian Fake is enough to understand why we get along: how I speak, the accent I have, how I am. I'm happy to have dealt with a reality that I already knew, even if not in-depth. It feels like a dream to think we made it to something that we didn't even know it could be in our life. While speaking to get the ball rolling, we realized that we shared the desire to value to the project that we were trying to get out. We were ready. They were ready. We didn't need anything else. We are all super proactive and then it is the kicker that follow us and that made us meet. I am sure about that.
How did the visual narration and the music are related?
The fact that all – or most of – the graphic projects done for my music were made with people who loved each other, the fact that everyone knew each other and the fact that everyone cared about the work we were doing. Beyond the style, it is the emotional scope that remains unchanged, being something else depending on the context. I shot some videos with my phone, others with my friends and some others are just drawings but we always recognize each other in them.
We know that the last few months have been extremely productive for you from the musical point of view. Any spoilers about what's coming next?
A lot of music, from all the KLEN SHEET. The rest is just work and it's less interesting.