"India-Unsafe: Behind India's rape crisis" is the ongoing project of photographer Vittoria Lorenzetti who deals with the issue of gender-based violence in India. Through images and testimonies of young women, this project aims to raise awareness on this issue and give a voice to women's stories and their rights. 
I followed Vittoria in January 2018 for the first, of the different interviews, which she is currently developing in India, and this is the free and visceral account of the day spent with K., a 28-year-old girl who welcomed us, with her family, in a village two hours from Indore, making us feel at home, on the other side of the world.
The morning I went to the village of K., I left for the sunrise. I still remember that ball of fire that came up while I was in the car, so beautiful that the driver has slowed down to show me how it deserved. I still remember the silence, broken at times from the speeches in Hindi between the 3 social workers who accompanied me: the sound of their accent, the quick words, that way of doing "yes" with my head was a necessary celebration for me get stuck in my thoughts, so as not to keep asking me: "will I make it?". K. was the first of the three women I met with the photographer Vittoria Lorenzetti during the trip made to collect testimonies from girls and mothers of the family who, after being abducted and raped, had the strength to report and the desire to return to live.
When I landed in Delhi I still did not know there would be a definition I would have heard countless times turning India and whose meaning I would have gutted to look for impossible answers to necessary questions: "Patriarchal society". That Indian society was patriarchal I knew it even before arriving in Indian land, but talking about it with people, knowing their opinions, trying to understand why, it was something profound and academic. Not always easy to accept, but a great lesson.
In India, every 15 minutes a woman is raped. A fact that leads the Indian state to be the most dangerous place in the world for women, as emerged from a recent international research of the Thomson Reuters Foundation, conducted by 550 experts worldwide. A painful fact, it is painful to know that there are people who are kidnapped, segregated, beaten for months (in severe cases even for years) at the hands of friends, relatives, husbands.
As in the case of K., a 28-year-old girl with a stern and sweet look, sad and deep, who welcomed me into her "home" ( a room where they eat and sleep in 7) in a village two hours from Indore, in which the earth is a brilliant brown and the silence is broken by the voices of children running and playing near their homes. With K. and her family that day I chatted for hours and for hours, I watched their gestures: I watched them filling water buckets, peeling some vegetables, lighting the fire just outside the house it would be useful to prepare lunch, while taking care of the little N., the second child of K., of 4 months.
Sitting on the floor, all together, we ate the "rice for the guests", the good one, with chicken and vegetables, prepared carefully for us, with respect and joy. In those hours, K. and I have never talked about her story of her, about her past, but we simply told each other, enjoying the company of a beautiful, very close family, that made me feel good, at home.
In the late afternoon, while N. was asleep, I listened to her story. K. told me how much, before everything happened, her was actually a happy life: married to a man who gave her everything, things changed when he started drinking and coming back home later, always more nervous. That nervousness in a short time has resulted in violence, beatings and insults. For this reason K. decided to ask for help from the local government Panchayat, which consists of 5 people chosen and respected by the community in which they operate. It's a system of local government that helps people in difficulty in India and takes care of solving problems and disputes between individuals and villages. Thanks to them K. managed to divorce and decided to go back to his parents' house.
She spent a few months and, to react to that difficult situation, she accepted an invitation from a group of friends, who asked her to visit Rajasthan with them, part of India that she could never see for economic problems. K. thought of leaving for a short vacation, and I can only imagine the curiosity and the joy of going to visit a part of India, wonderful, in which she had never been. Unfortunately, however, she never walked to Jaipur, never saw Jodhpur and did not arrive in Pushkar, because in Jaisalmer, in December 2016, she was sold to a man never seen before, who forced her to marry him. K. suffered physical and psychological violence and was forced to live with a stranger, treated like a slave and without the possibility of leaving the house. Only 5 months later, in April 2017, she managed to escape and denounce the case.
This story should end here, with a woman who has the strength and courage to denounce and a man who is jailed and punished legally for what he did, but no. Because that man who for months abused her, before the accusations of kidnapping, forced marriage, segregation and injuries, defended herself by continuing to lie, accusing her of violating the trust and fraudulent concealment of previous marriages. False information, however, which led K. to arrest and imprisonment for two months. In those months K. was totally alone, because for economic problems her family could not go to see her once. Was an NGO active throughout the Indian territory to help her, to learn about her story and to pay the bail that allowed her to be released from prison. By studying K.'s case papers, the NGO discovered that she was 5 months pregnant at the time of release.
When I went to see K. in her village, N., 4 months old, was lying on a colored carpet on the ground, looking at me with big, smiling eyes. I saw K. breast-feed him, the two younger sisters of K., 14 and 17 years playing with him, grandparents taking him in his arms and making funny faces and rocking him in the hammock to make him fall asleep at the end of the day, just before we went away.
Talking with her about N. was difficult. I asked myself, even before I met her, and then I asked her, how could she really accept him, how she did to really love him, how she would have managed not to feel hate or anger in the future, if she had ever seen inside eyes of the child the eyes of the man who had raped her.
She, smiling, told me that she didn't consider N. as a "child born of violence", but as a gift from God. N. is her son, even before the child born of violence, and therefore deserves love and respect, regardless of all that she has suffered. K. is not afraid to see in the eyes of N. the eyes of his rapist, because the look of that child, who will become a boy and then a man, for her will always be the gaze of his son. The aspect that struck me and moved me most was precisely in relation to how much this child is loved by all the members of the family. These humble people, who don't even have mattresses to sleep on, have something more important: the ability to go further, to believe deeply that everything that happens has a precise meaning and that everything must be accepted with awareness, acceptance, strength.
On that day I saw K. being moved only once, and not while talking about what had happened to her, but as she took my hands and told me how happy she was there and how much she wanted to meet us again, and again, and again. I imagine her, now, in the sun of that village a few miles from Indore while she fills the water and brings heavy pails into the house that will serve to cook and wash the dishes, while giving the milk to N. waiting for her first child return from school, while helping the father and mother in the housework, while preparing the room for the night, in which all 7 sleep. I imagine her doing everything with immense gratitude, the one I saw in her eyes on that day at the end of January, strong in knowing she can count on an extraordinary family.
Grateful to life, and to her strength, to never make her feel alone.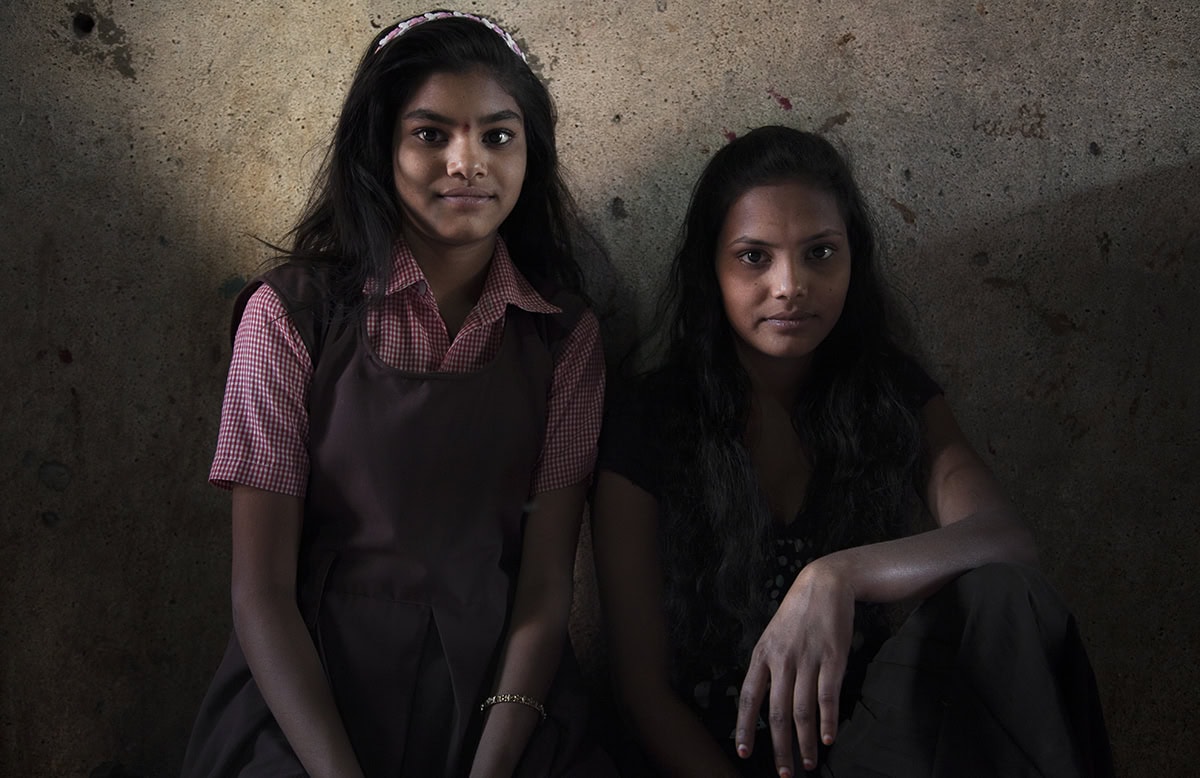 Hello Sara and Vittoria, please introduce yourself and introduce us the project "India-Unsafe: Behind India's rape crisis"
V: My name is Vittoria Lorenzetti, I am 29 years old and I am a freelance photographer, specializing in photo reportage. I work between Milan and Turin for various events agencies for commercial and editorial projects. At the same time, I am pursuing my personal project in India which focuses on social issues; in particular I am interested in the rights of women who are the victims of sexual abuse.
Unsafe – Behind India's Rape Crisis is an ongoing project that documents stories of sexual abuse in India, with the aim of raising public awareness of the importance of gender equality and women's rights. The subjects of my photos are all young women, from different rural areas of India who have been kidnapped, raped and humiliated, leaving them confused and often abandoned. India is a patriarchal society in which the structure of the average family is unable to deal with this form of sexual abuse and the women are often blamed by their family as well as by the police. These women do not have any way to make their voice heard and my aim is to give them that voice.
S: I'm Sara Teofilo, I'm 29 years old and I currently work as a Content Specialist. I have always loved stories (write them, tell them, listen to them) and, for this reason, I decided in January 2018 to leave with the photographer Vittoria Lorenzetti to help her in her project "India-Unsafe: Behind India's rape crisis", interviewing women victims of abuse and violence. The aim of the project is to introduce dramas such as those experienced by K. and to focus on the strength and courage that women, in every part of the world (and especially in a particularly complex society such as India) are able to to have after such experiences, often difficult even to accept and understand, for those who listen to them.
Why did you decide to go to India? What is the most impacting experience you have experienced? Both from a positive and a negative point of view.
V: I feel these women (the women, subjects of my photographs) do not have a way to make their voice heard and my desire is to give them that voice. The challenges these women face to find the courage to tell their stories are real and their pain is real – but it takes time for them to open up and to be able to speak. As a woman, I feel that I am part of these girls and being a photographer I think it is my task to tell the world the stories which deserve to be told. More than once, I have been so moved by their pain that I had to stop photographing and cry with them.
S: I decided to go to India because I had been thinking about "journey" for some time, while remaining firm and stuck in a life that I didn't like at all, especially from the spiritual point of view. The months lived in India were, every day, a profound and continuous revelation: for the people I met, the strength of the sounds and the perfumes, the sensations I felt. An experience that even now I can hardly describe and of which I can not "choose" a precise moment: when I think of India, I think back to the words of a boy whom I met in Nepal and who lived in India for years, who told me: "India is a concept, not a place". I totally agree: India is a profound concept, complex and, for many, incomprehensible, but multifaceted and totally destructive-constructive, which I wish everyone to "meet" in life.
What is the most incredible story told by the locals?
V: I think that the story which I found most incredible was that of K. because it is such a great example of love and compassion. We will never forget the proud look on the face of K.'s grandfather when he showed us his grandson saying " Even if this child was not born of an act of love, he is a gift from God"
S: Without a doubt the story told to you, that of K.: I will never forget her gaze as she told us about the violence she suffered, her parents' love, the care that every member of the family wants to that child, born of violence.That day I learned that, with intelligence and courage, it's possible to survive and accept anything with great dignity.
How did you approach the local people? How did you relate to the "grandeur" of this journey from both a spiritual and an organizational point of view?
V: From an organizational point of view, we chose to travel to the rural areas and cities where non-government organizations were able to put us in contact with the rape survivors. I also travelled with a male driver and male fixer. This was very important because it allowed us to reach the most remote, and dangerous regions of the country. When we met the women, we spent the day with them. We had time to just sit with them, to eat and, after a cup of masala tea, we talked about their experiences. Obviously, to protect the identity of these courageous women, their names and the locations have been changed. From the spiritual point of view, India has a lot to teach you. It can fool you, make you cry but, at the same time, grow with a better understanding of humanity).
S:  It's true what many say: India is difficult and living it after a while becomes exhausting. There are so many religions, so many cultures and so many ways of thinking that it's a continuous "effort". But I believe that, in any journey and in any place, it's enough to have respect for people, so that you understand the right way, make you avoid any unpleasant situation and allow you to travel in the right way.
Are you going to carry on your duo and your project on India?
V: Most certainly! I will be returning to India at the end of January to continue this project which I have totally take to heart. With the help of several different local organizations, I intend to collect testimonies in other parts/regions of India.
S: I will be honored to help Vittoria carry out her project, because I know how sincerely, spontaneously and passion she has decided to embrace a complex and difficult subject to face such as violence against women.
Ideally, in a future, where would you like to go and what story would you like to tell?
V: My future desire is definitely to continue working on the problems of sexual abuse. I believe it is fundamental to speak up, to talk and to discuss the problem which are the most powerful ways of raising awareness. I am also dedicated to giving those women who are unable to speak for themselves, through fear or lack of someone prepared to listen to them, the chance to make their voices heard, too. Through my photographs, I want to make women all around the world  aware that they have the right to live in a society free from violence. My stories are all true and the women real people who have gone through a lot of sorrow and have summoned up the courage to fight back and finally rise from their ashes.
I want to be their voice
S: I would go back to India again, and again and again. Not only there, but anywhere else in the world, starting also and especially from Italy, to meet all those women who, despite the violence and abuse suffered, want to rebel against silence and tell their story.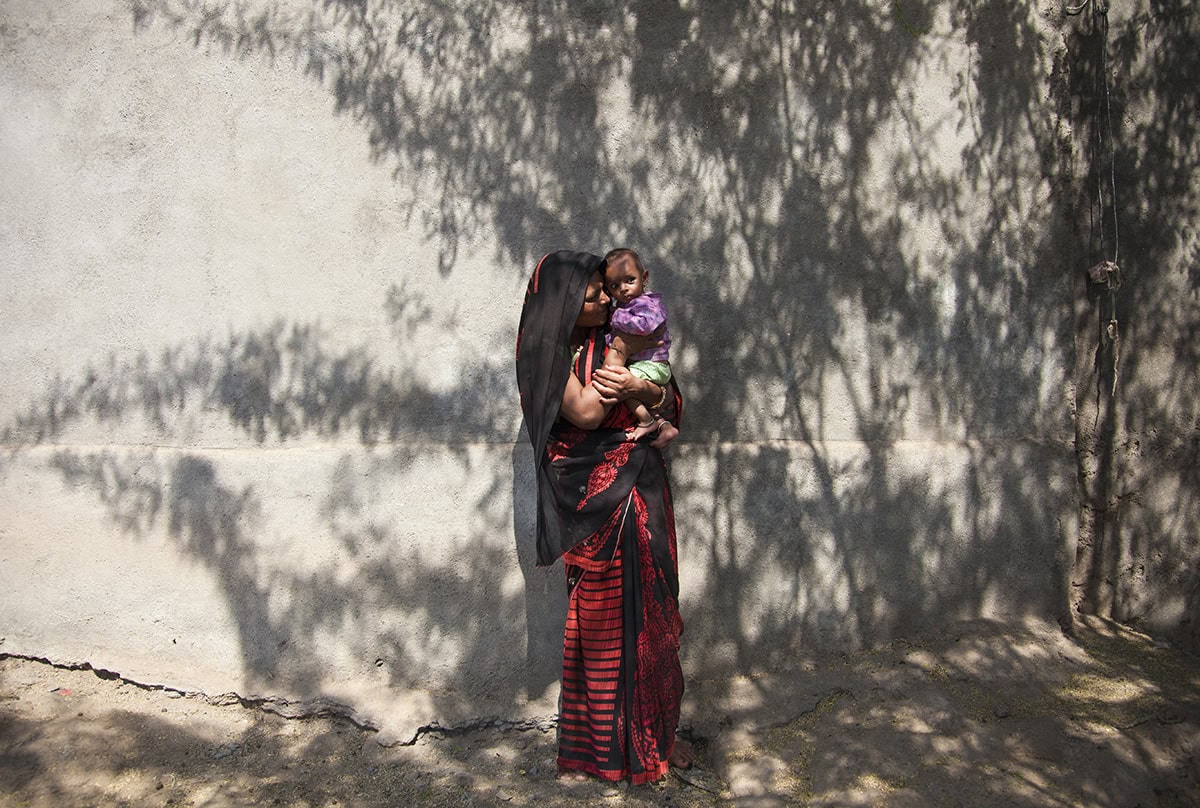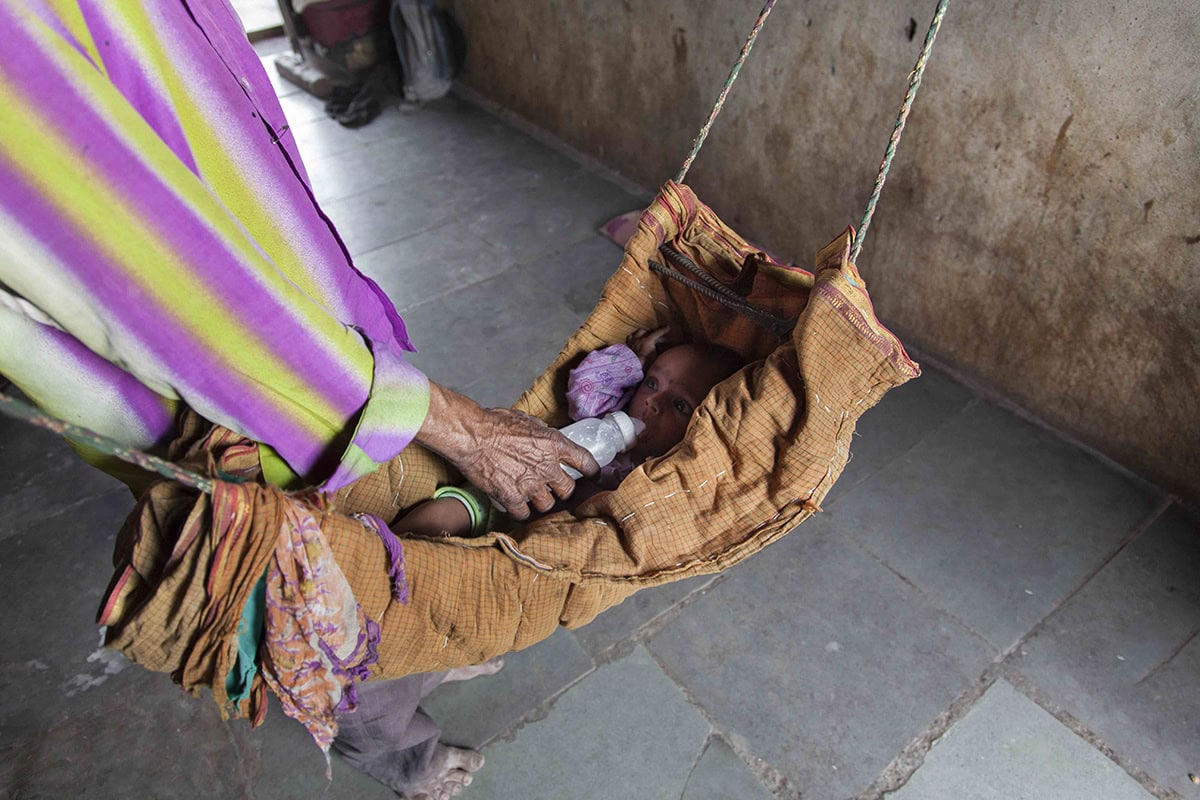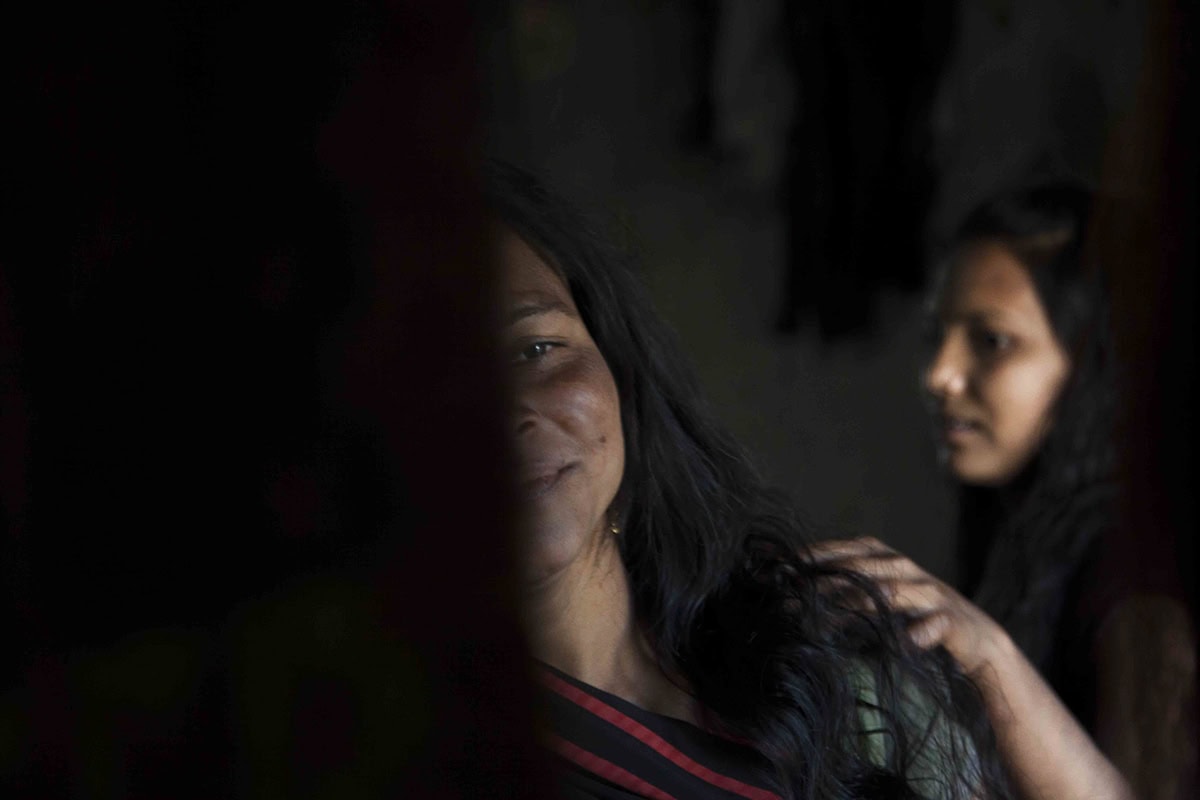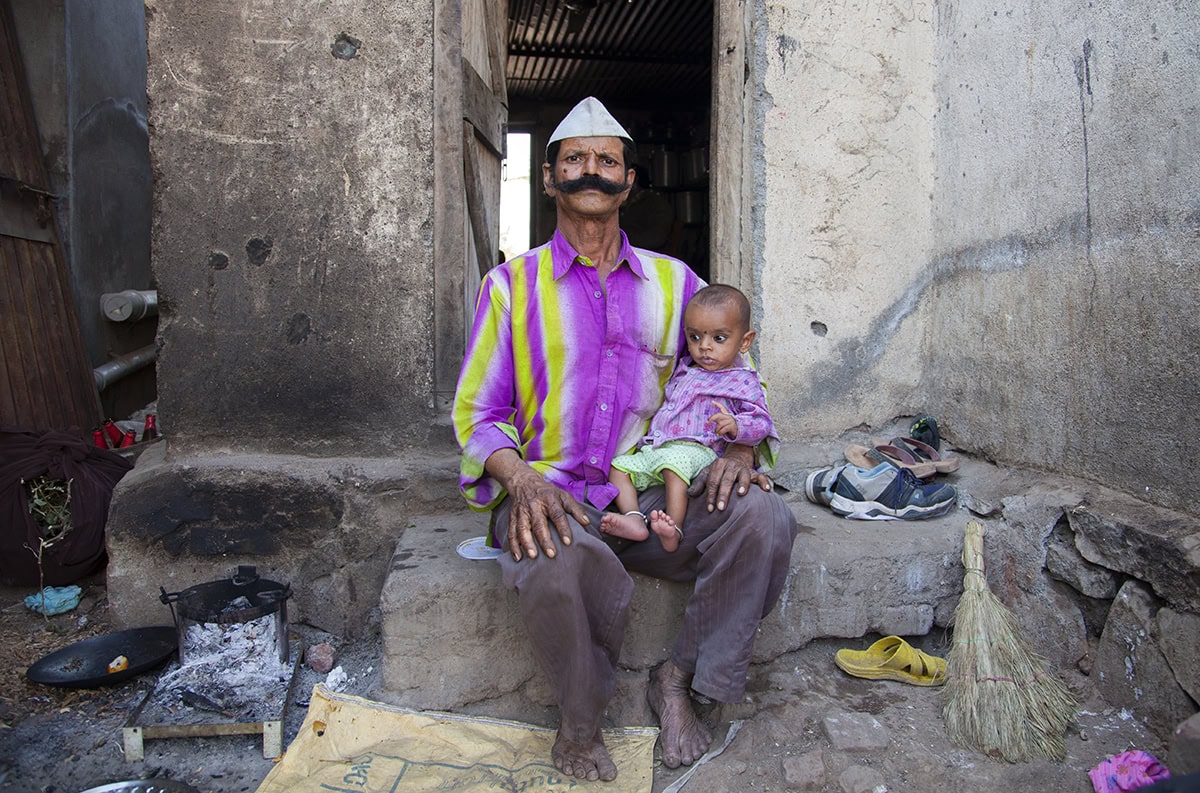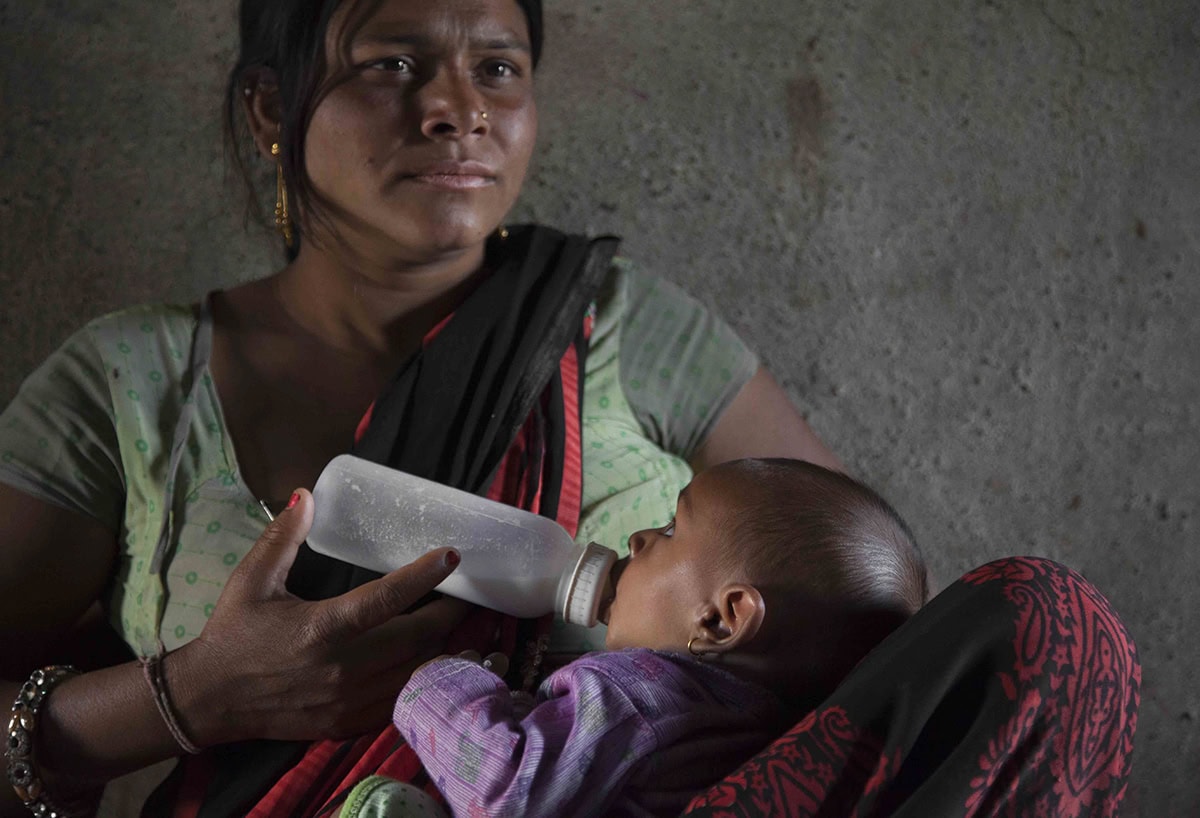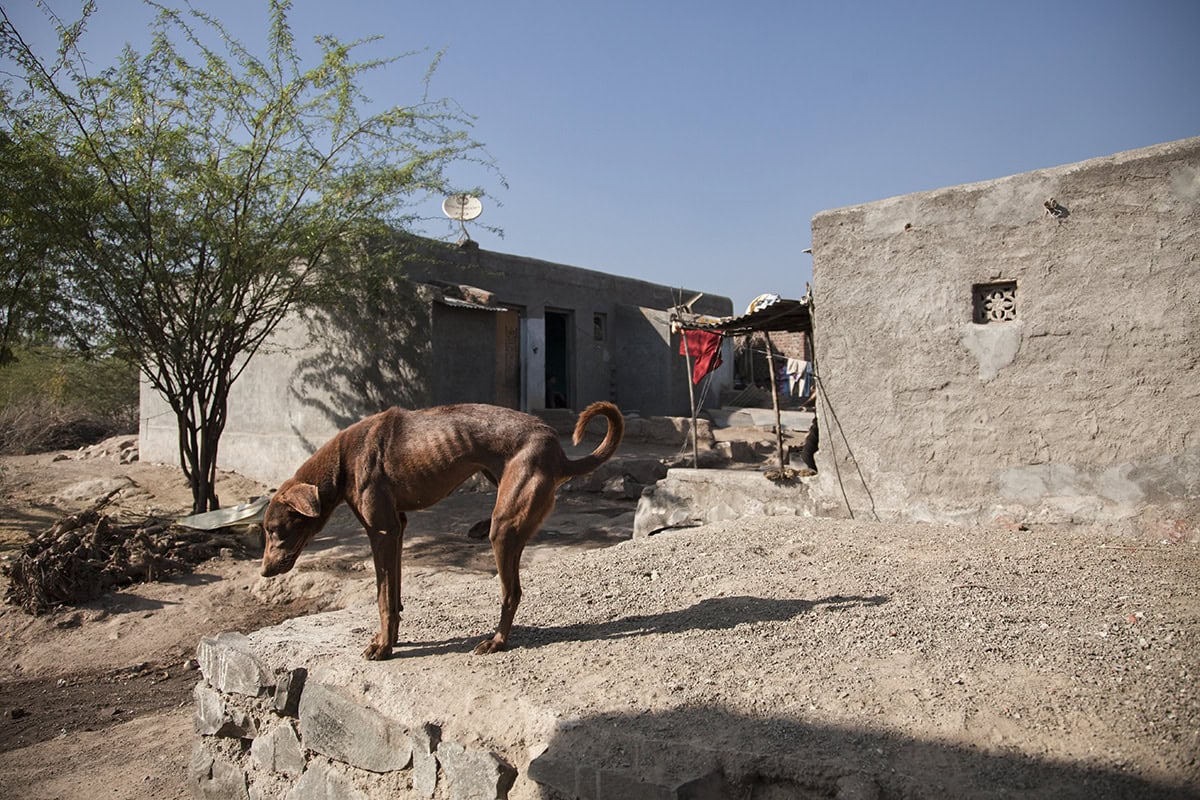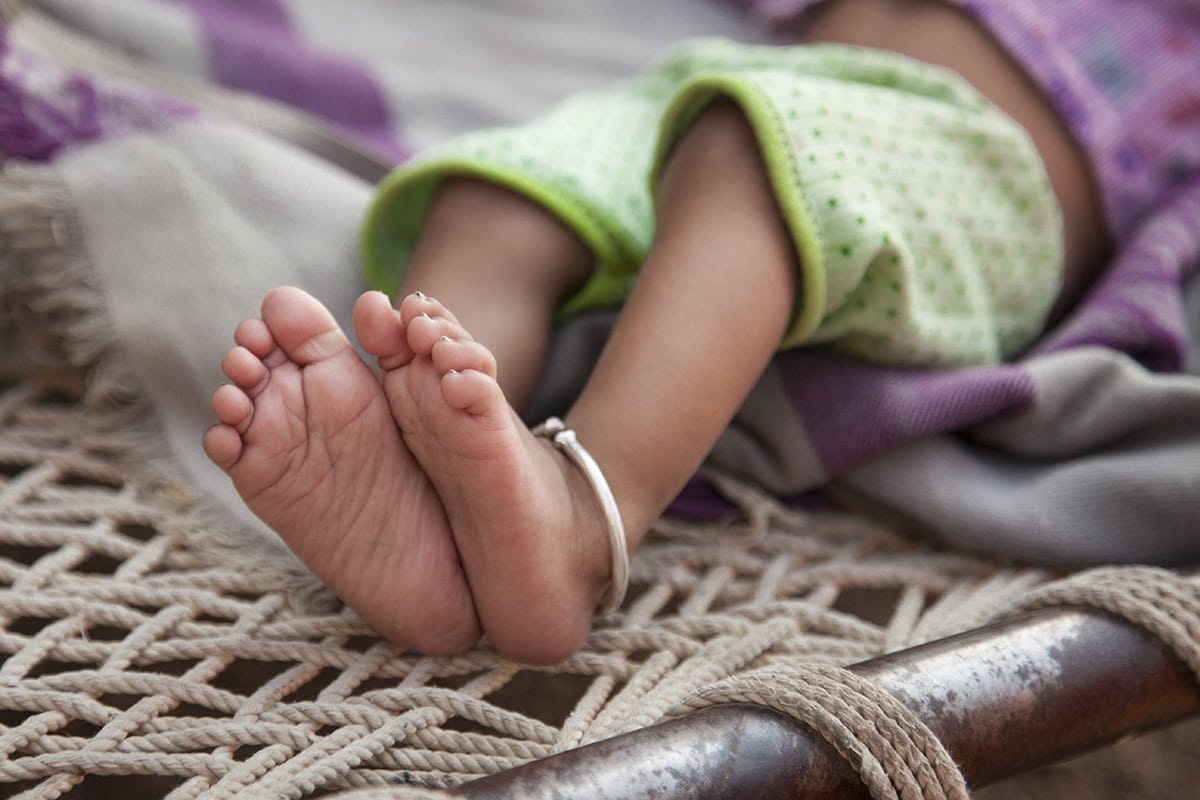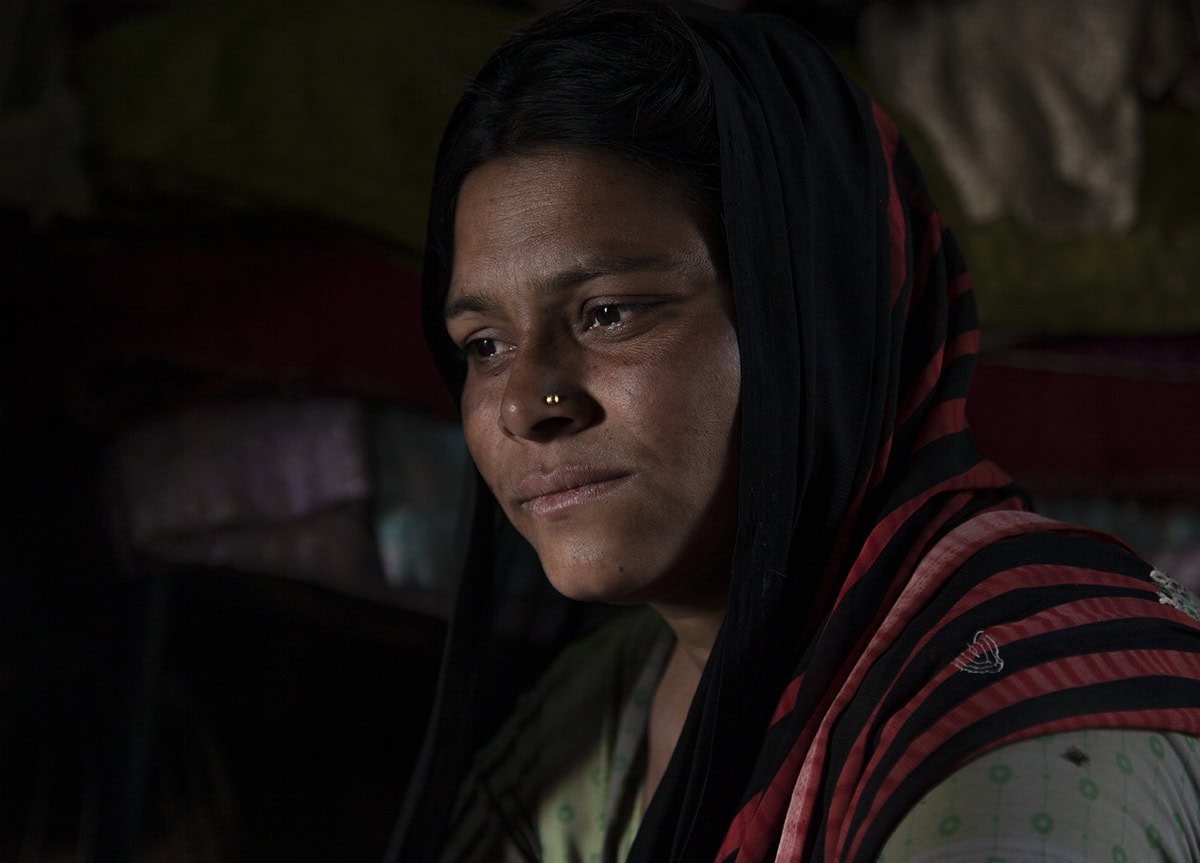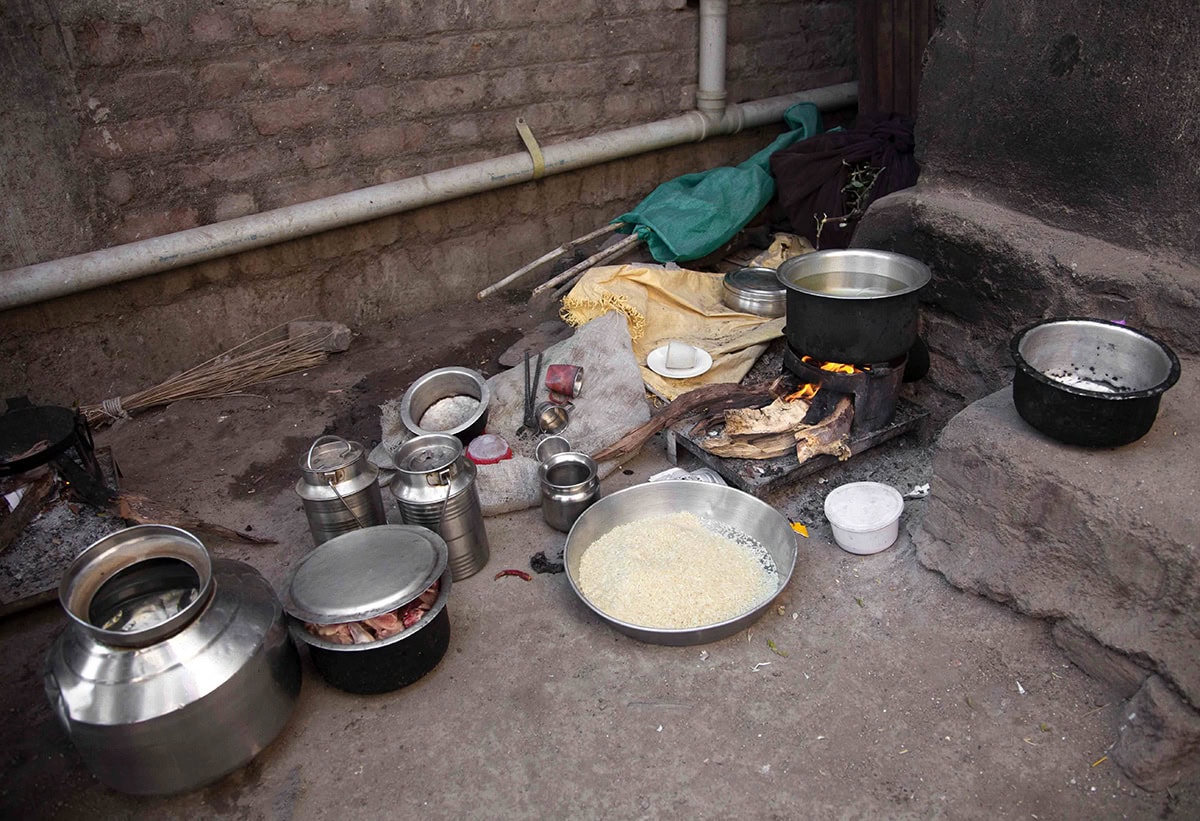 Words by Sara Teofilo
Photo by Vittoria Lorenzetti