Photographer John Sanderson's earliest and most distinct memories were family road trips from his home in New York City to rural Pennsylvania. Coursing through landscapes of transportation, leisure, residence, industry and decay, his photographs are captured on foot or during road trips, where he feels most creative. Drawn to rendering the broadly familiar in a specific way, Sanderson's work searches for moments which investigate America's national character. Born and raised in midtown Manhattan, much of his work is a response to these surroundings — here his interest in architecture extends into the non-metropolitan sections of the country and his unabashed portraits recollect the New York City streets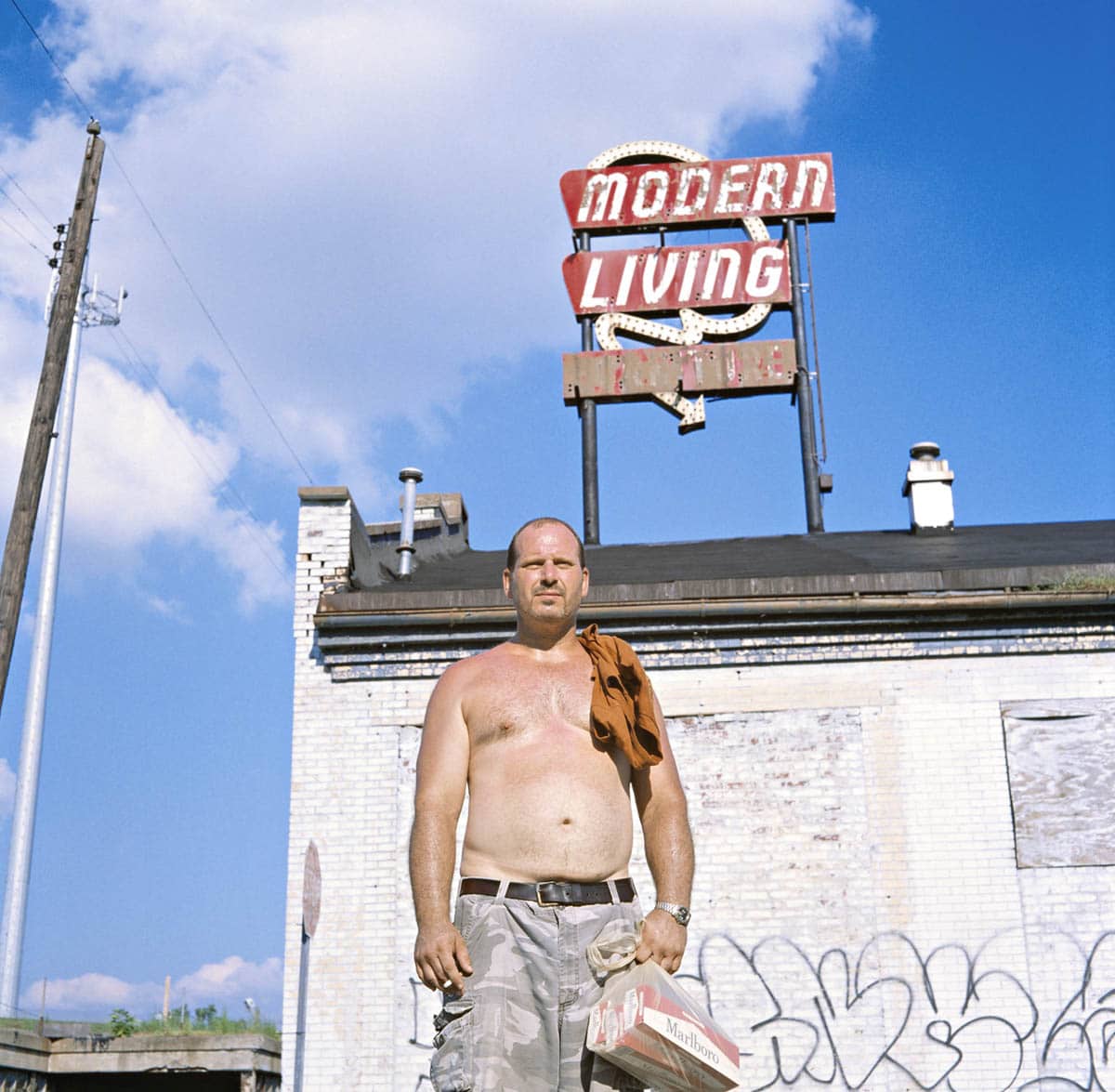 About 'National Character':
I photographed the "Marlboro Man" in front of the dilapidated Modern Living sign of a former furniture store in downtown Louisville, Kentucky. The photograph stuck with me. It seemed to encapsulate much of how we define Modern Living in the United States — is it luxury, indulgence, leisure, work? The picture's flatness, near anonymity reflected how community has declined across the United States. I use the picture to begin a sequence of images which depict and investigate the social geography of this country, our national character.