Jamie Kripke grew up in suburban Toledo, Ohio, the son of an artist and a businessman. His mother handed down her used Minolta SLR when he was 15, which led to his first job as the high school newspaper photographer in 1986. He has been making pictures ever since.
Jamie has a BA in Philosophy from the University of Colorado. While living in San Francisco, he continued his studies at the California College of the Arts, Art Center, and the San Francisco Art Institute. It w1s the work of William Eggleston that helped him understand that photographs are all around us, all the time. Since then, he has created images for clients such as Hewlett Packard, Sony, Mini Cooper, and Visa. His editorial work has appeared in Dwell, Esquire, Outside, The New Yorker, Wired, and other publications.
Jamie has been working as a full time professional photographer since 2003. He also exhibits and sells limited edition prints out of his 100 year old studio. He lives in Boulder, Color1do with his wife and two daughters.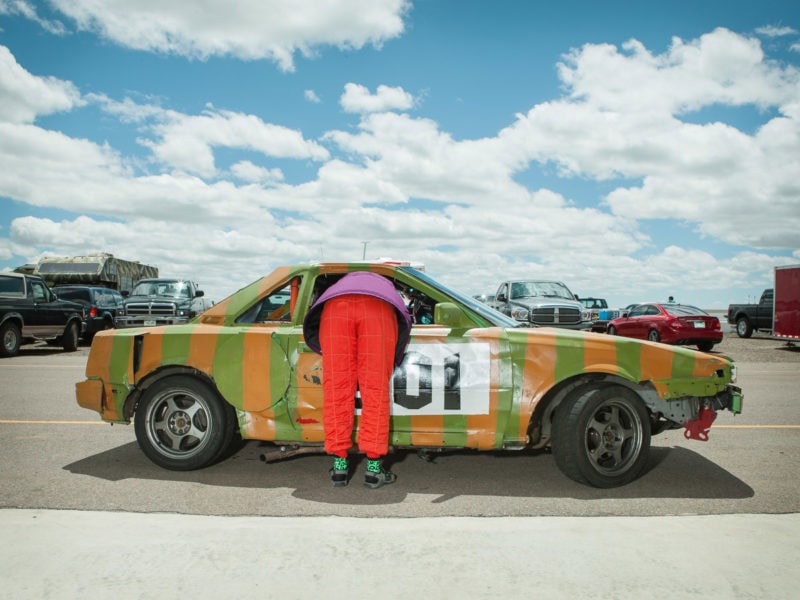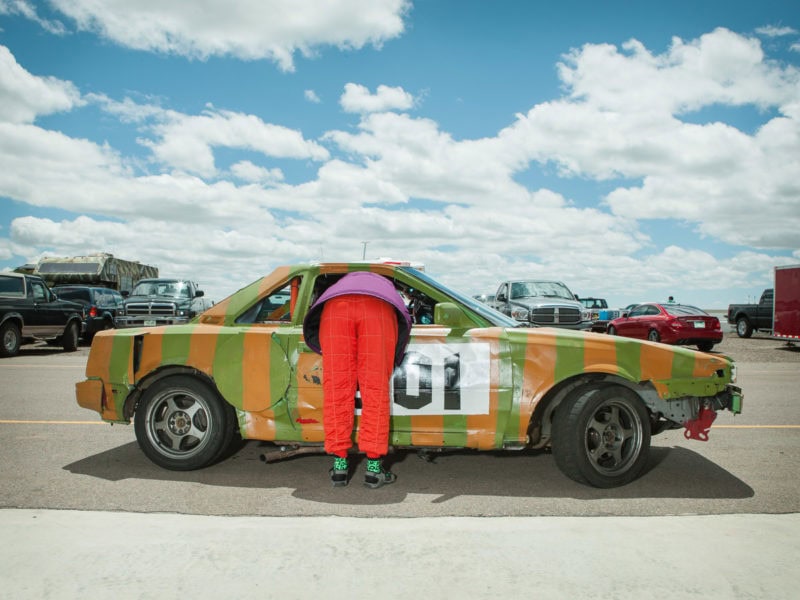 About '24 Hours of Lemons':
The 24 Hours of Lemons is an endurance race for cars that cost less than $500. The two day event is a self-proclaimed "breeding ground for morons, where a Pinto and a Maserati battle to lap a Le Car" and is a hilarious mix of NASCAR, MacGyver, Burning Man, and The Salvation Army.
In the spirit of the event, I assembled a lighting rig that I could wear on my back in order to be self sufficient and flexible. I knew I'd need plenty of fill light to both overpower the sun, and to brighten up the dark recesses of the pit areas. I was told by more than one person that my FrankenStrobe creation was very "Lemony."
It was the most fun I've had shooting in a long time. I was totally inspired by the creativity of the racers, and especially by the ingenuity of the mechanics, who definitely had their work cut out for them.