Water is everywhere. It emerges from a background of adversity and diversity, only to transcend ethnicity, skin color, language and age. It's truly everywhere. It runs deep and shallow under our feet, drops impartially on our heads and roofs in wet mini-parachutes all the way down from the troposphere, and forms the great oceans into which our primordial fishlike thoughts along with our mammalian bodies dive unprepared for the blue unknown. It's in the air we constantly breathe; once we cease to, we are no more. It is in our every cell. We, after all, before all and for the most part, are water: 60% to be precise. We are water.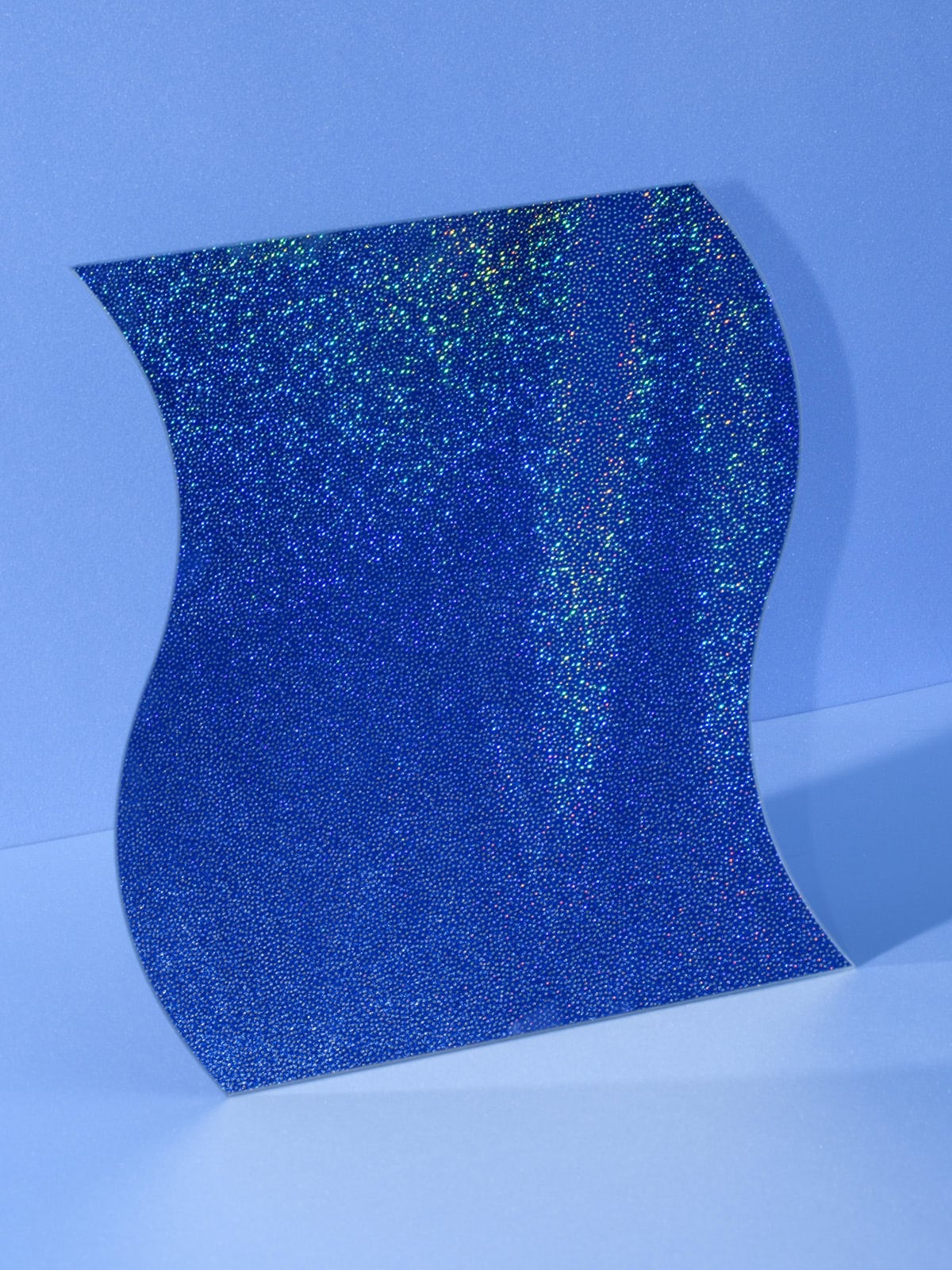 Which is the main meaning behind the name choice "Dry Water"?
All photos in this specific series refer to water, but none of them has anything to do with the actual liquid substance. 'Water' in this case, is made up of materials such as paper, plastic, glass or fabric. Dry material, therefore the name 'Dry Water'.
Your body of work 'Dry Water' is, at the same time, surreal and concrete. Which is the main thought behind this project?
In general my work is about creating artificial new realities, where I often respond to the existing space in which I photograph. I reduce the everyday to a clean essence, and filter out anything that causes possible noise. I change backgrounds, give objects a different composition, remove things or add them. The act results in a carefully placed composition in which shape, color and light relate to each other in a well-considered consistency. A temporary artificial still life or landscape that disintegrates or gets broken down after the push on a button. Water was in this case the theme of an exhibition.
The importance of water is often underestimated. How do you imagine its consumption in the far and next future?
I never really thought about it until I spent one month in Cape Town this year. Because of the drought this city is running out of water soon and to slow it down, citizens use water in a very careful way. No flushing unless really necessary, showers of only 30 secondes with a bucket to collect the water for washing or other use are just a few examples. For the first time in my life I realized how precious our water is and how unnecessarily much we use in a day. The fundamental problem is the kind of lifestyle we're living. There's almost a sense of entitlement that we have a right to consume as much as we want. But we really need to change this mindset cause it's just one of many cities around the world facing a future with too little water.
What's your favourite drink?
Whiskey on the rocks
During our launch event there will be an installation concerning the photographs of the Dry Water project by the artist Lonneke van der Palen and we have created t-shirts with prints to make your wardrobe more cool than ever
Words By Dr. Muhammad Alì Muslimani and Lonneke van der Palen
Photo by Lonneke van der Palen