Helen Jones graduated from the Massachusetts College of Art with a BFA in Photography. A Vermont native, she is now living in Portland, Oregon, where she runs Pine Island Press, an extra small press that specializes in publishing photography and art zines.
PiP's primary publication is Incandescent, a colour film zine. Her work often explores the way that places and objects can be read as palimpsests that hold clues about past and present. She is drawn to small mysteries.
[white_box]PERSONAL WEBSITE[/white_box]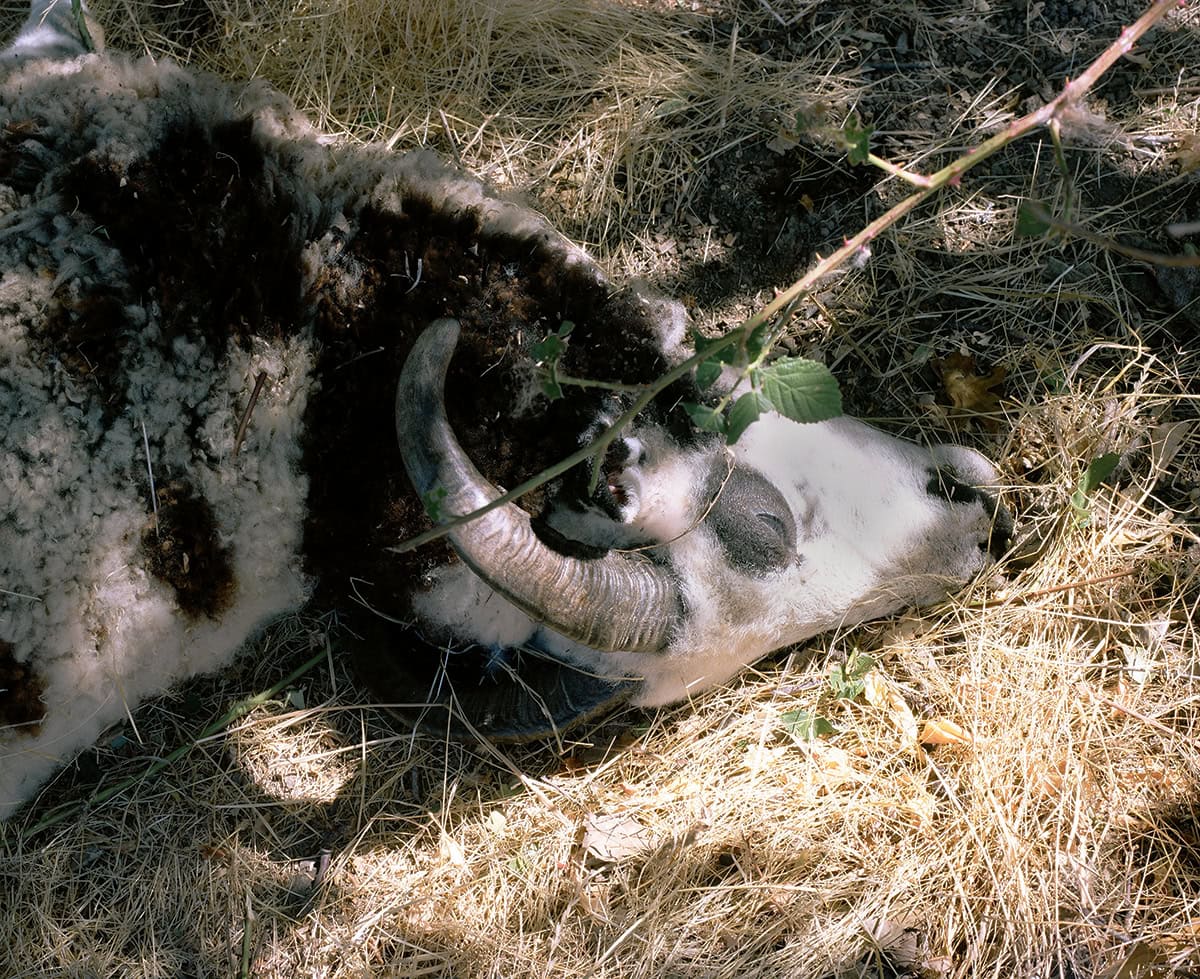 About 'Looking for land':
Looking for land centers on a farmer looking for land to work, live on, and one day own.
His quest for his forever farm made him passing through all over the country (from Oregon to Maine, Pennsylvania, California, Utah, back to Oregon) living in a variety of situations (bus, cabin, van, condemned house, tent, trailer).
He started with a dog but along the way he gained a horse, rabbits, chickens, and a sheep.
Although his goals, road style, and aesthetic are unique; many people take a trip like this in their lives, searching for a new home or making sure the place they are is the right one.
The images re-examine highly romanticized and idealized notions about such searches, as well as old ideas about the west, the road, and owning one's own piece of land as an ultimate goal.