Fabian Schreyer says about himself:
"I'm a freelance pr-agent in the music industry, journalist and photographer from Augsburg/Germany and founding member of 'The Street Collective'.
Roaming with the camera through the streets turned out to be the best way to raise my awareness for the hidden secrets of everyday life. What I occasionally bring home from my urban explorations are split seconds of the lives of perfect strangers that unveil my fascination for the poetry underlying the mundane.
The outcome is a visual diary, a collection of (extra)ordinary candid moments, of personal memories, places I've been to and things I've seen."
[white_box]PERSONAL WEBSITE[/white_box]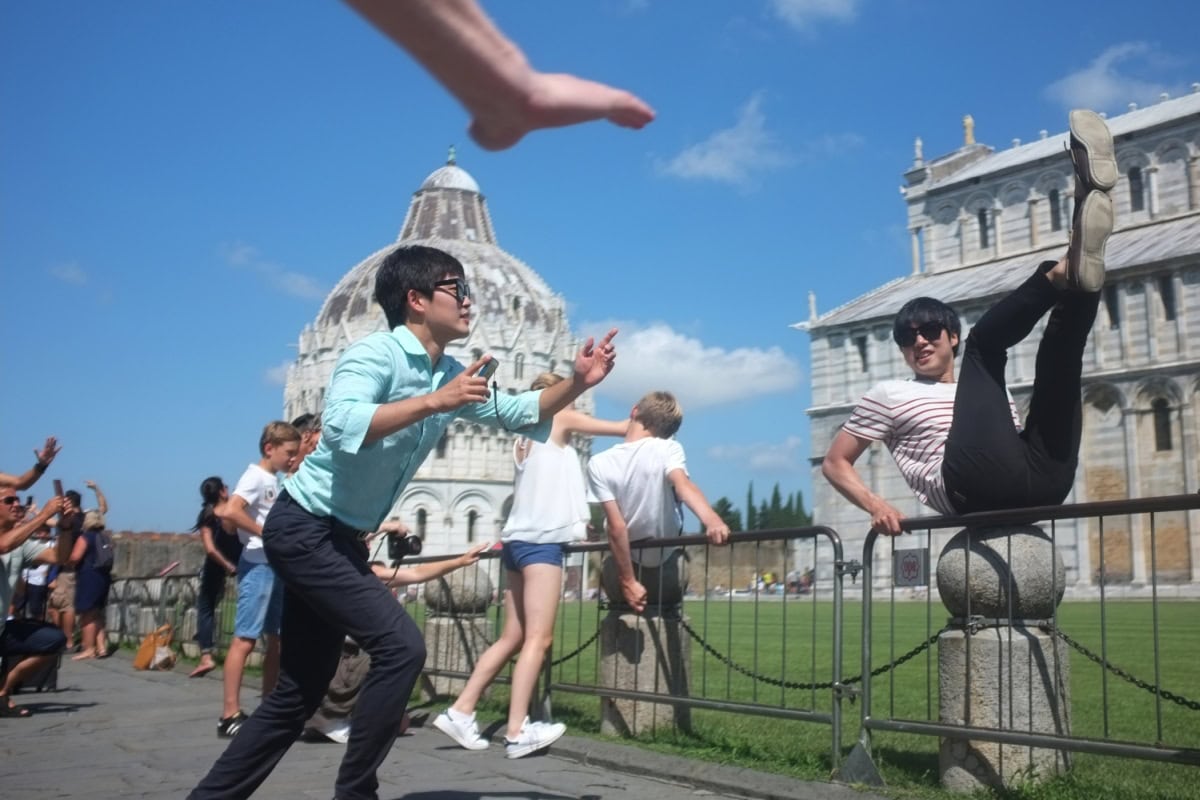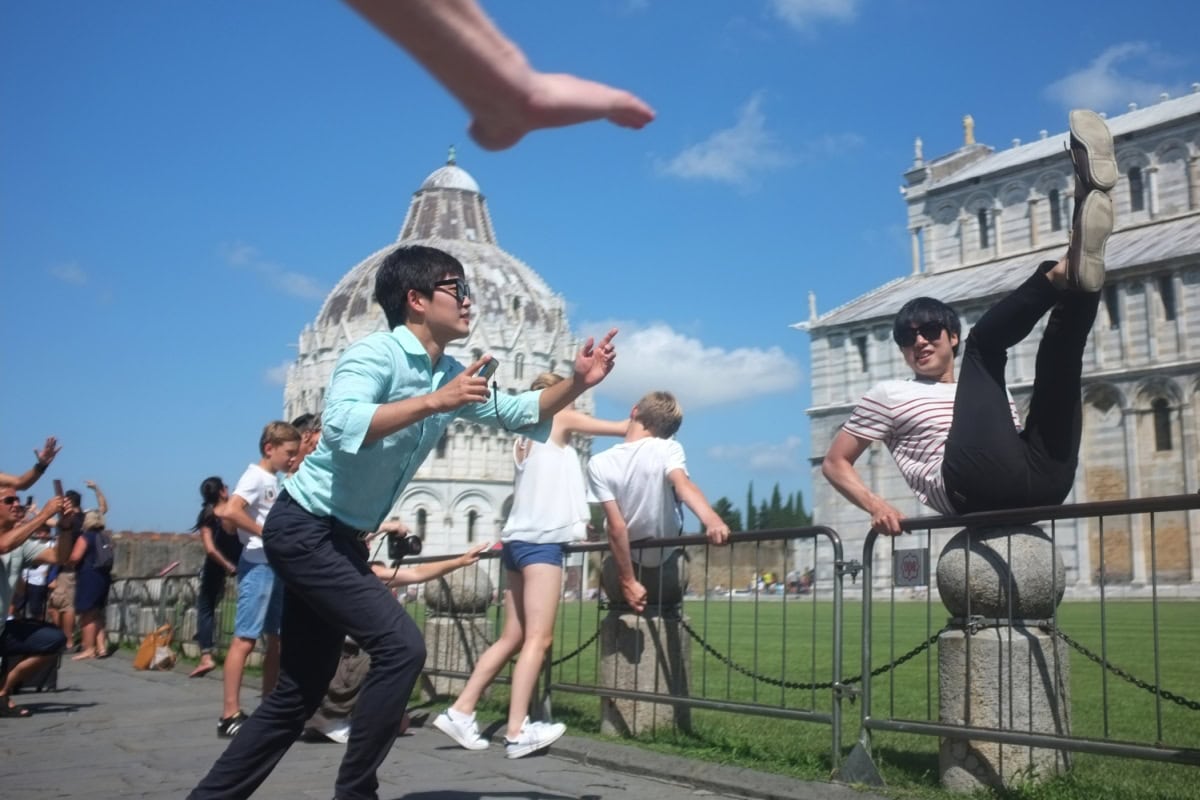 About 'Urban Ballet':.
I have a biased relation towards touristy places. Under the rush of thousands of visitors every day, even the most impressive sights get annoying.
While I usually prefer to visit less frequented areas as a traveller, I still have a certain fascination for these kinds of spots when it comes to street photography, as they do not only mirror our modern society, but also offer an interesting playground to shoot. One of those places is the site of the leaning tower in Pisa.
I paid two visits to the city in the last few years and each time spent a few hours shooting in this part of town. The result is a little series of pictures that deal with the common tourist behavior in this particular spot: People pretending to straighten the leaning tower and in the meantime getting their picture taken.
For the project I put the main focus on the people's actions and not on the tower in the background. Taken out of context, their gestures and acrobatic movements add to a surreal "urban ballet".