Building Up – a photographic project by Claudia Zalla.
Despite the country you are living in, your age, and your profession, if you want to visit an exhibition (whether permanent or temporary, inside a museum or open-air in the middle of the city) you will most likely find yourself paying a ticket for that privilege.
As it happens with everything that comes with a price tag on it, people immediately look for the reason why they are paying, hoping the value they are getting in return is properly balanced to what was spent.
Given that almost everybody has a rough idea of how to cook, it is easy to acknowledge that there is a gap between what common people can do, and what professionals can do.
The subject matter is known, but not deep enough, therefore that degree of uncertainty and lack of information ends up in the widely used expression: "I would have never been able to do this".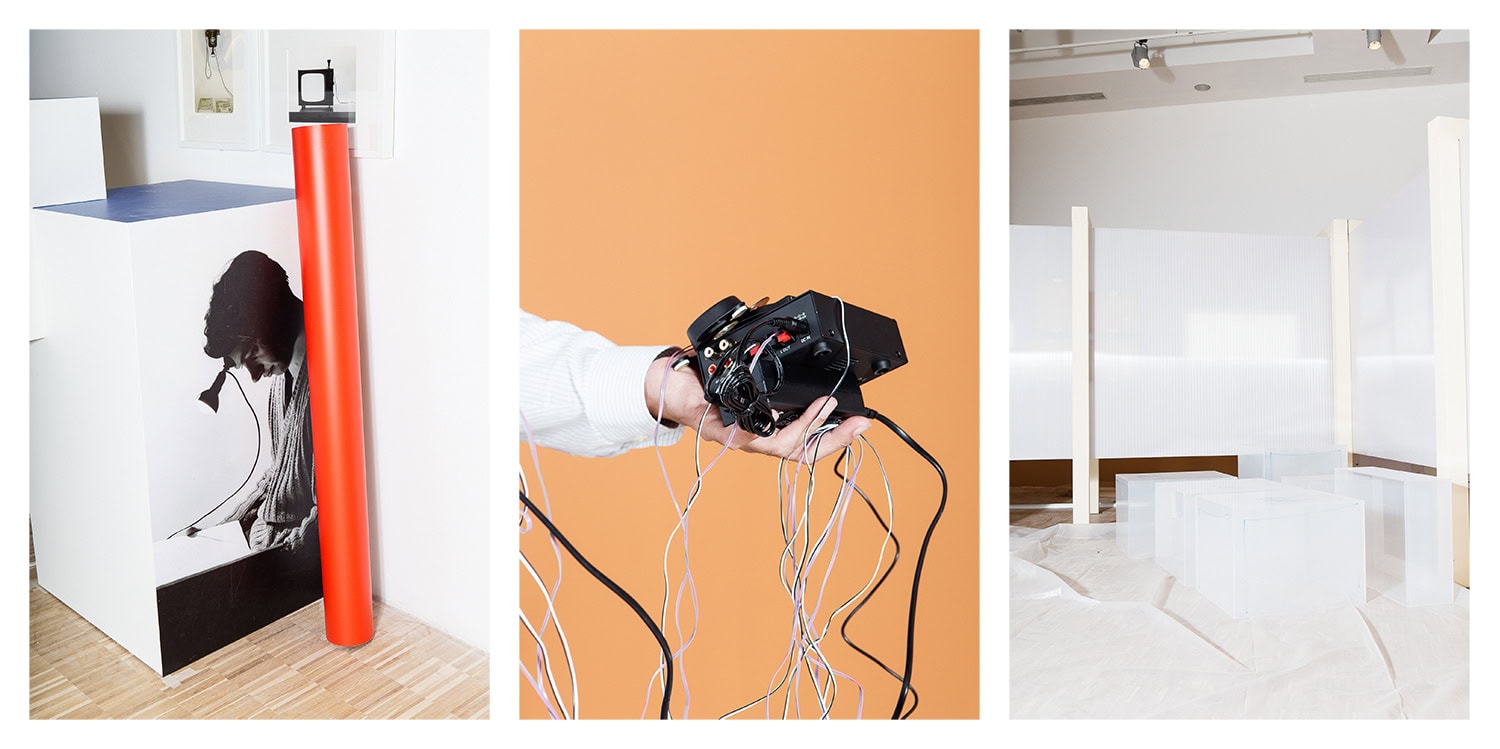 This type of amazement occurs at exhibitions too, but the subject of those statements and stunned looks is most of the times the art-piece itself.
Nobody wonders how and why that frame was hanged on the wall in that position, or in the first place, why that artwork was picked up at all. Nobody asks himself such questions because no exhibition is meant to raise them. A carefully studied display hide beneath it months of research, and also, days of handmade execution.
But how was that frame hanged on the wall?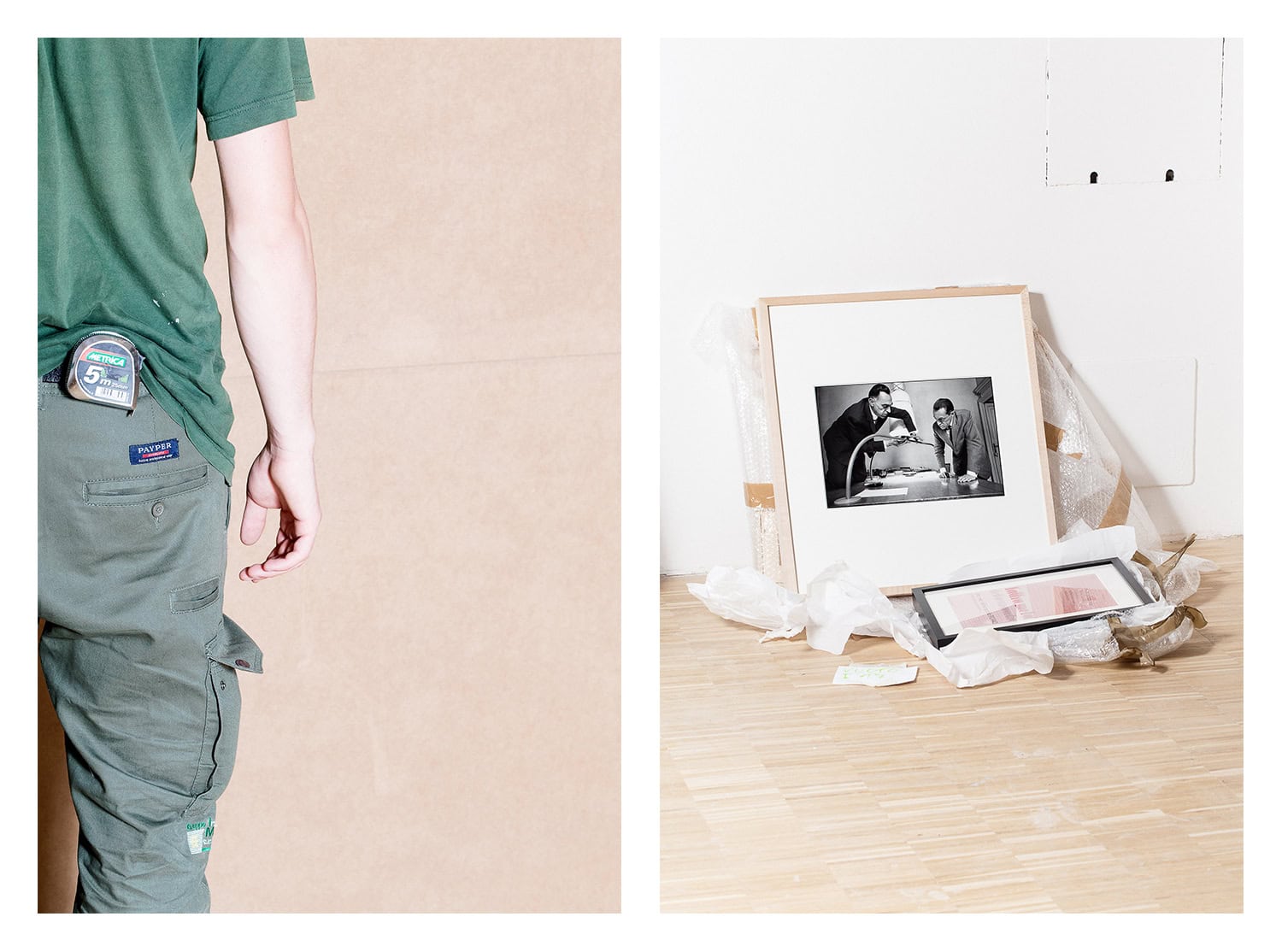 The 5th of October, the well-known museum La Triennale di Milano was premiering an exhibition called "A Castiglioni".
A remarkable show, among all the remarkable shows that Triennale accustomed its followers to, which is nothing but a great pleasure for the eyes and the mind. The exhibition, curated by Studio Urquiola along with Federica Sala, undergoes the prolific life of Achille Castiglioni, grouping and displaying the most iconic pieces that the Master of design created in his lifetime. The show is up until the 20th of January, therefore if you haven't already, you should totally go and see by yourself, sizing what a genius mind can produce and imagine.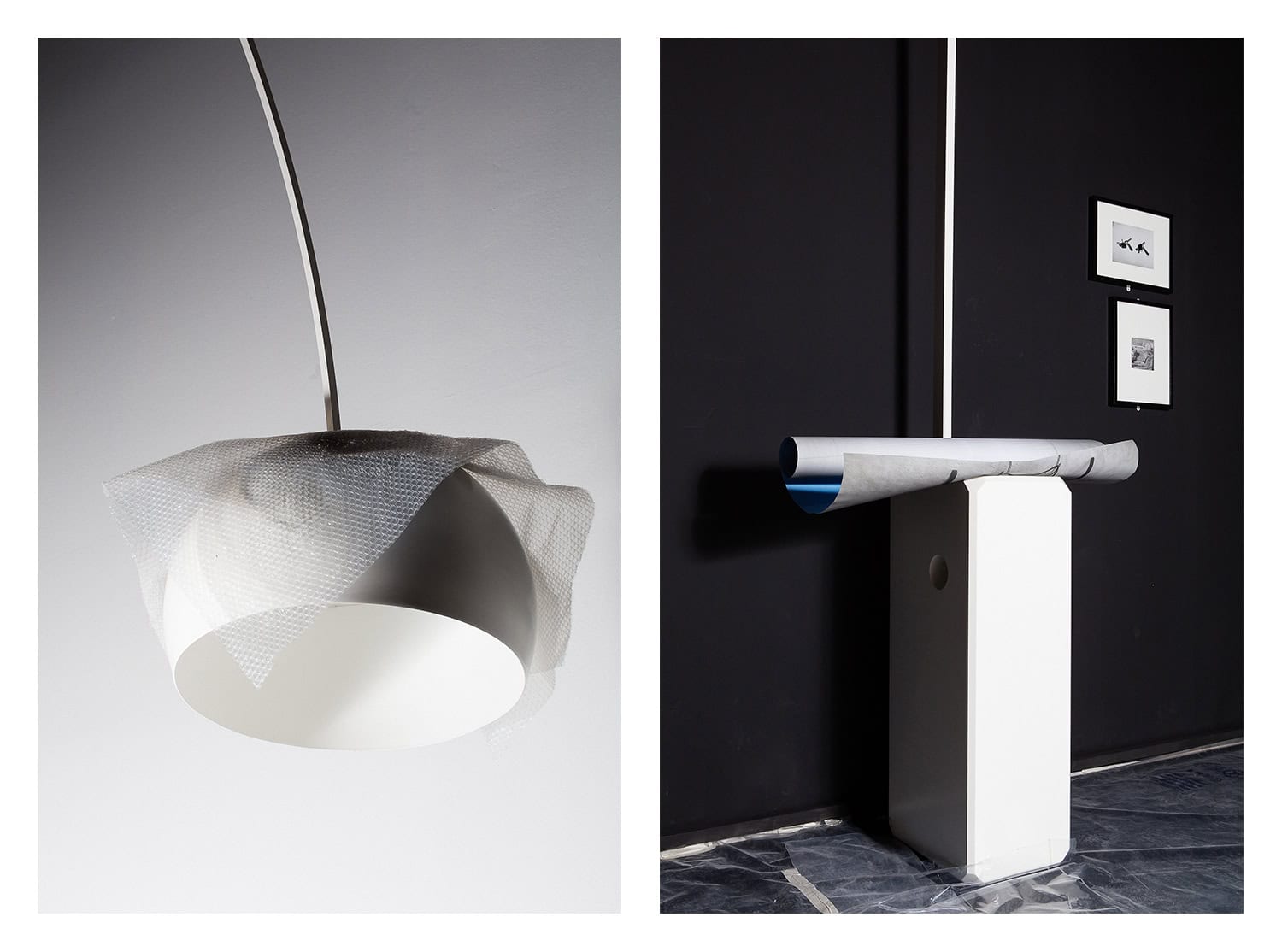 During the set up of this exhibition, a young girl was finding her way between the dust and the paint cans, browsing around without bothering too much of the drilling and the hammering. She was Claudia Zalla, the photographer behind "Building Up".
Landed in the battlefield of the construction site driven by great curiosity, Claudia had little to none idea of what she would have found.
"At the very beginning, what probably got my interest was mainly the name of Castiglioni, but at the end, he is barely present in the project. I had to quickly adapt my approach to the situation, also because I was not prepared for anything in particular. I was just sure something interesting would have happened, and so it did."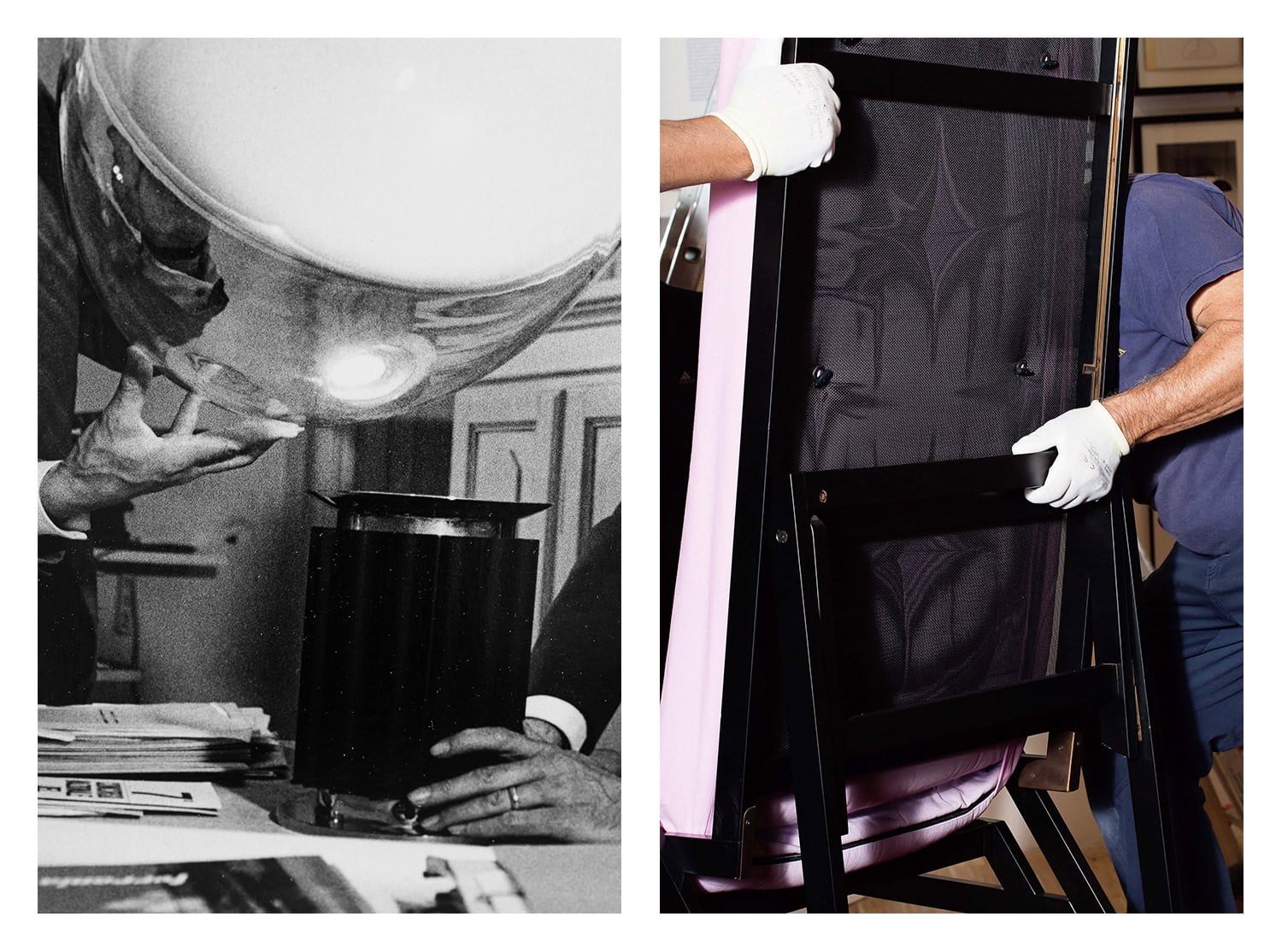 "I kept on going upstairs, and then downstairs again because I knew nothing of what was going on. I was constantly thinking I could have missed something interesting, and I was always wondering about what was happening in the other room. There is a picture of a guy stretching to spread out a poster, for instance, which would have never been taken if I got there three minutes later. I think this is interesting, or at least it was very fun!"
Limited access makes everything appear more attractive. Any party gets cooler if it is "on invitation only", but the exclusivity of such situation was not due to the limited access, this "party" was simply not meant to be seen. And even if we are used to backstage shooting, the purpose here is different: highlighting the hidden side of an exhibition, finding something compelling, engaging, and beautiful, even if only visually.
"I did shoot exhibitions before, but it was different. Everything was already (mostly) in place, I couldn't enjoy the process of making it, neither its good nor its bad. Even so, when I had the chance to see those places at night, with almost no one around, I realized there was a whole other world behind it."
Such hidden universe is as fascinating as hectic. None of the people involved was there to be portrayed or, some may say, annoyed. When approaching this kind of environment, respect is the key, along with kindness and a smile. If few were expecting to become subjects of a photo shoot, many, as often happens, eventually had fun. Almost everybody who is barely involved in photography from a professional point of view has witnessed, at least once, a photo-bombing act.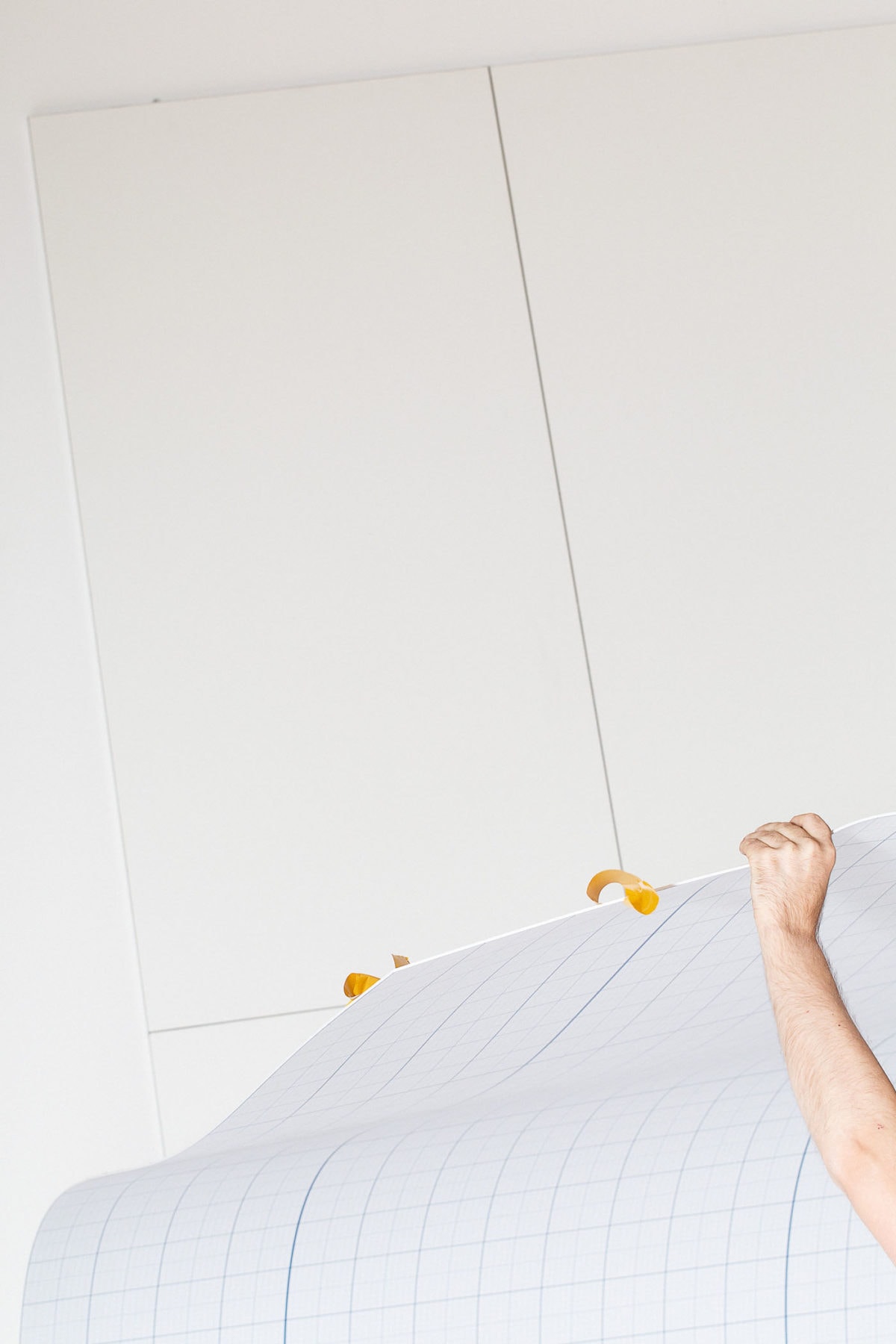 Claudia managed to show the work of the people hidden behind the "work in progress" signs, keeping a respectful aura around it, capturing enough bits to unveil what is beneath the carpet, but not enough to reveal, as she says, the moves of those hands that somehow are worthy staying secret.
"I wanted to show the work of those who execute what others have thought and designed, because it interested me in the very first place. They are two sides of the same coin, both essential for the good outcome of a project like this. I just thought it was interesting to see what it takes, and I wanted to give it back."
Besides the odd beauty of chaos, there is another layer of interest. Having the chance, or the blessing if you want, to attend to the building up of an exhibition like A Castiglioni, among many others, comes with another unexpected gift: seeing bits and pieces that should simply not be seen.
"There is this picture of a hand holding a piece of technology full of wires. It is part, I believe, of an interactive installation built to enrich the experience of a particular design by Achille. I have no clue of what that machine actually does, but I saw it, and I thought it was interesting, beautiful and somehow relevant. It is, after all, the hearth of that machine, held in the hand of its creator."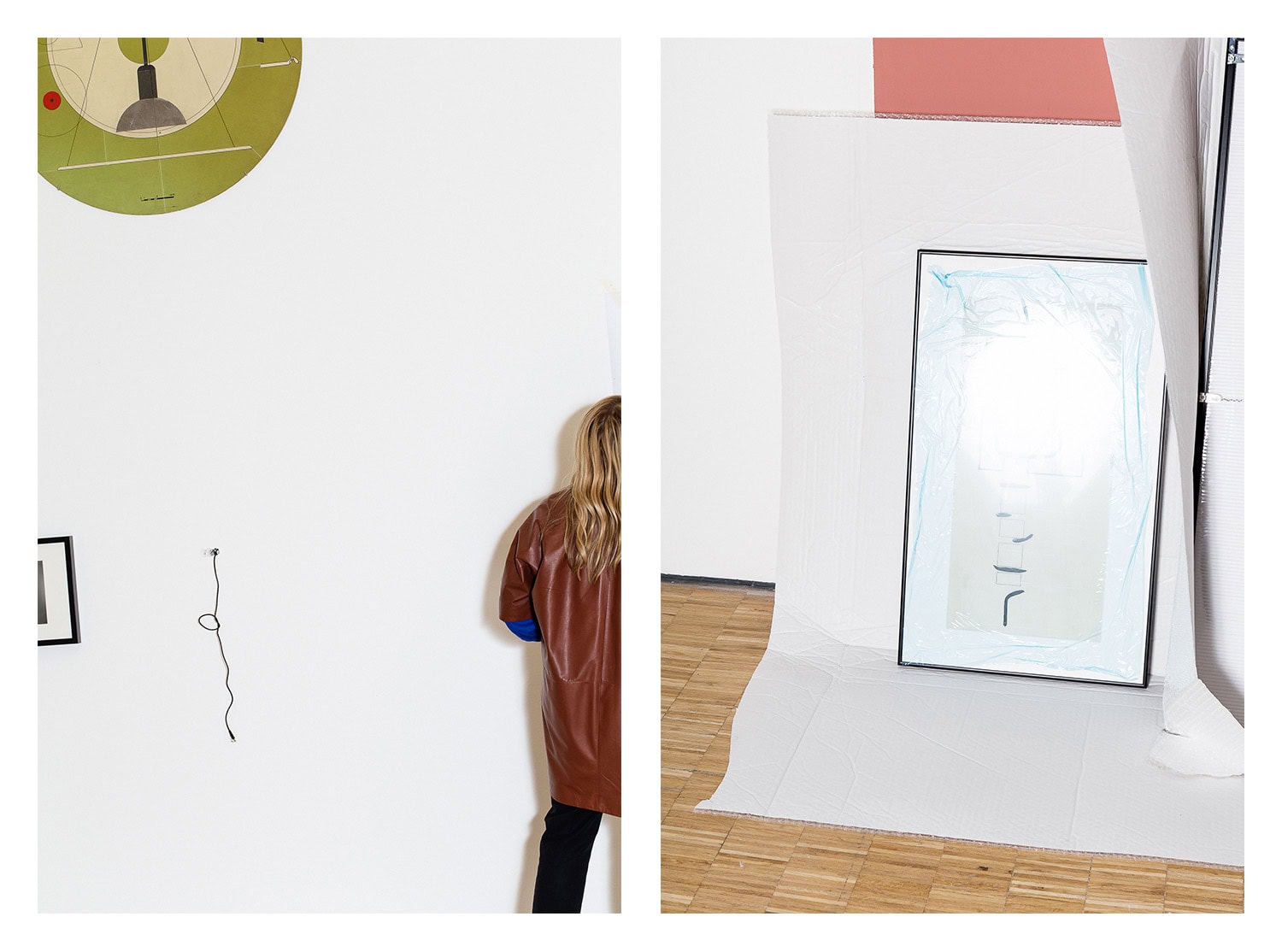 The lesson taught here is fairly simple: any outcome, whatever its dimension, needs time to be thought, and time to be executed. The better the former, then the better the latter, and the more difficult it is to see its b-side.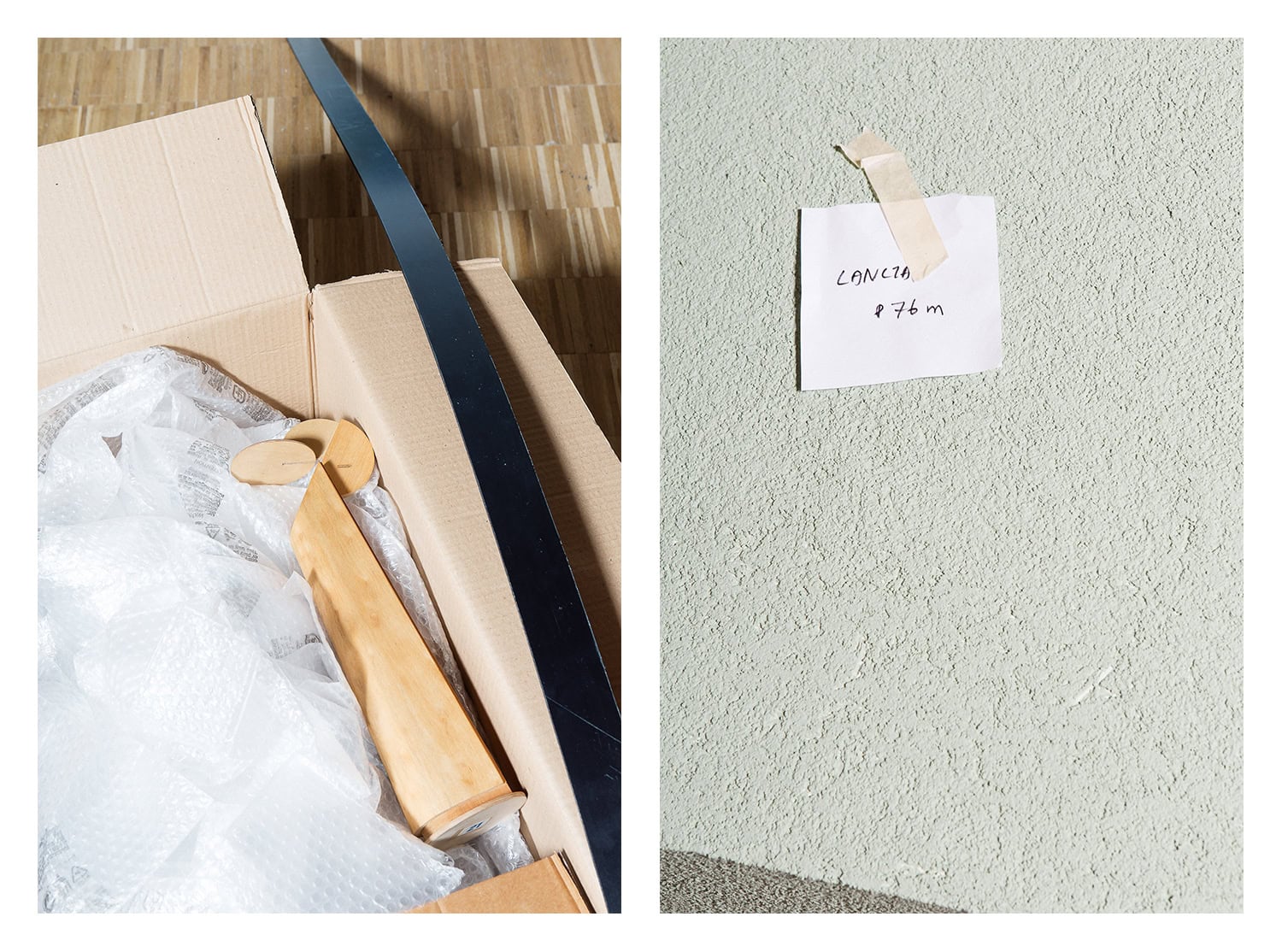 – all the quotations are written based on an interview to Claudia Zalla –