Bakeca is a photographic research project on exhibitionism as a form of sexual expression created by Marco P. Valli and Anna Adamo in Italy between 2014 and 2016.
Through an ad on a well-known adult hookup website, the creators gained access to the lives and intimate spaces of the subjects who frequented the semi-private dimension of the web, and the public spaces known for this type of encounter. The goal of the project was to photograph the exhibition of aspects of the subjects' sexuality that had been made invisible or silenced. This book is a collection of the photos taken by the authors during these encounters and a selection of archival digital material from emails and images sent in response to the ad.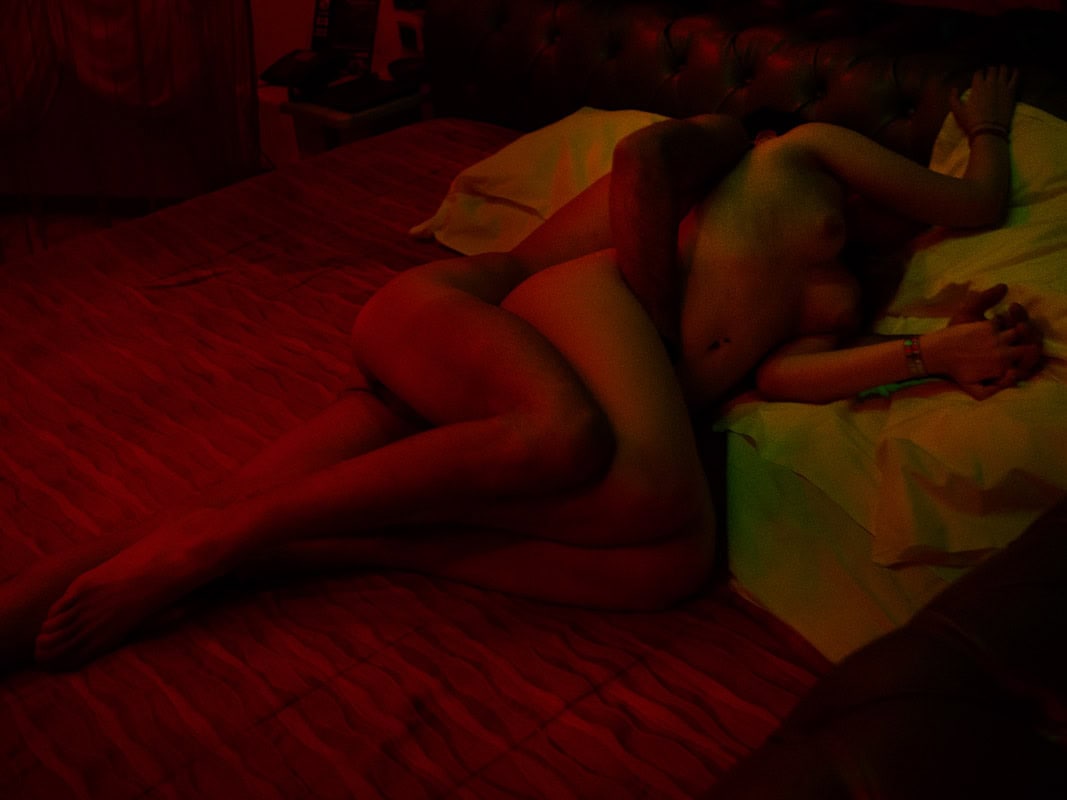 The peacock is a symbol of exhibitionism that subsequently acquires the symbolic value of an orgasm. How much sexual content is there in this research?
Bakeca is a photographic research project about exhibitionism in the field of sexuality, so there is a lot of sexual content: from our curiosity on the subject, which is why we decided to undertake this research, to the subjects and even some of the places where they we met. Don't you find a flooding river to be extremely sexual?
Documenting outsiders is a trend in recent contemporary fiction, not solely photography. When did you decide to work on this story? How did you get started?
Around the end of 2013 and the beginning of 2014, we were looking for a way to photograph sexuality in its many forms. It wasn't easy to find a "method": we initially targeted pornography but that was a mistake. There is nothing more distant from the Eros than porn.
Then we came across this online platform, an adult da- ting site mainly used by escorts, swingers and fetishists of all sorts. There we had the opportunity to place an ad announcing our intentions. Interested subjects then contacted us via email (often attaching photos) and we would meet them in places chosen by them: carparks, motels, private houses, offices, woods, rivers, etc.
The choice of "exhibitionism" as a theme was therefore a way to access people's intimate lives, where intimacy unites different aspects of sexuality. We thought that if a subject enjoyed exhibiting themselves, it would be easier for us to explore the less acknowledged aspects of their libido and that was the case.
I have read in other interviews that you have given that you experienced lots of different situations that ranged from embarrassing, strange and scary.
Is there a particular anecdote that you would like to share with us?
We would not define these situations as embarrassing, scary or strange. They were more curious, formative and sometimes surprising.
Once for example we met a very kind gentleman from Godo (province of Ravenna): he offered us lunch with piadine wraps, squacquerone cheese and prosciutto, then he took us to his office and we photographed him while he performed BDSM on himself.
He was a master but also a slave and alternated sips of whiskey with syringes in his nipples and assorted self-flagellation. So far so good, except that when we were leaving, he briefly stepped in front of the door and by chance the door wouldn't open.
We feared his intentions for a few moments (he was still aroused), but then realised he was red with embarrassment. He saw that it was an ambiguous situation but luckily managed to get the door open. He then forced us to accept €150 for the inconvenience.
Can you describe the people you met in a few adjectives?
We have always said that they "could be my uncle", because we almost always met really normal people.
A couple of subjects have been exceptions, but that is another story. It was nice to see how the mask of ordinariness is destroyed by sexuality, definitely one of the most intriguing aspects of our research.
When we arrived at the designated location for the meeting, we would try and guess who we had been in contact with. We never got it right.
The approach seems a little voyeuristic but very courageous. If you were to meet any of your subjects again in the real world, how would you behave?
People have always told us otherwise! That we are not very courageous, indeed they have always labelled us voyeurs. We have actually already bumped into some of our subjects in the "real" world: some have run like hell and pretended not to know us, while others were pleasantly surprised. For example, less than a month ago we met someone at Bergamo Sex, a red-light cinema fair: he was pleased, he wanted to take a selfie with us and then asked us to take more photos.