Allegra Martin (born 1980, Vittorio Veneto) is a Milan based photographer.
Pupil of Guido Guidi, she graduated in Architecture from the IUAV University of Venice in 2007. Her works have been displayed in solo and group exhibitions in galleries and institutions, including in Viasaterna Contemporary Art, Triennale, the Venice Biennale in 2016, Forma, Macro in Rome, Fondazione Francesco Fabbri, Linea di Confine per la Fotografia Contemporanea, i2A in Lugano, Galerie f5.6 in Munich, ZKL in Karlsruhe and Breadfield in Malmo.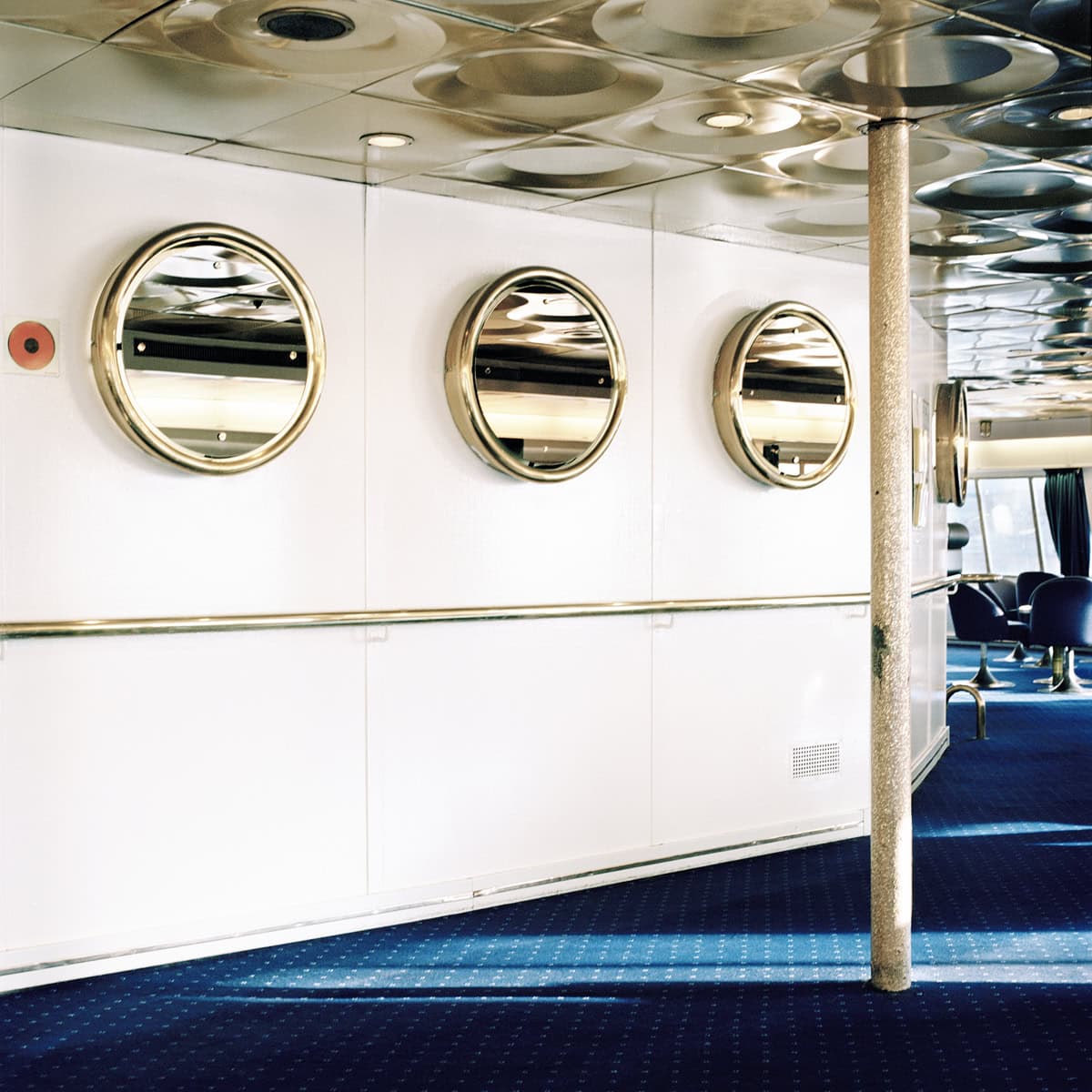 About 'On board':
"On board" is a photographic project on the interiors of ferry ships that cross the seas suspended in time and space.
Closed houses and settlements are two extreme types of heterotopy, and if one thinks, after all, that the boat is a floating piece of space, a place without a place, which lives by itself which is closed on itself and which is delivered at the same time to the infinity of the sea and which, from port to port, bordered on the edge, brothel in brothel, goes to the colonies to seek what they hides more precious in their gardens, you understand why the boat was for our civilization, from the sixteenth century to the present day, at once not only, of course, the greatest instrument of economic development, but the greatest reserve of imagination. The ship is heterotopia par excellence. "
M. Foucault, From Other Spaces, in "Dits et écrits".