Adrien Selbert is a French photographer, movie director and video editor. He joined VU' in 2017.
He won the Maison Blanche prize of Contemporary photography in Marseille, The international New forms awards and 2nd Prize Fisheye of Les Rencontres d'Arles. His work was shown in San Francisco, Saguenay (Canada), Bologne, Moscow, Paris or Belfast.
His book Srebrenica, from night to night, with a post-face by R. Cohen from The New York Times is published by Le Bec en l'air.He regularly works in France and in Balkans, notably on the post-war situation in Bosnia.
He has directed several documentaries like "Nino's Place", awarded of Best Grand Reportage in Geneve film festival. He also works as a video scenographer for theatre and gives workshops about education in the visual image, notably to children and young people in need.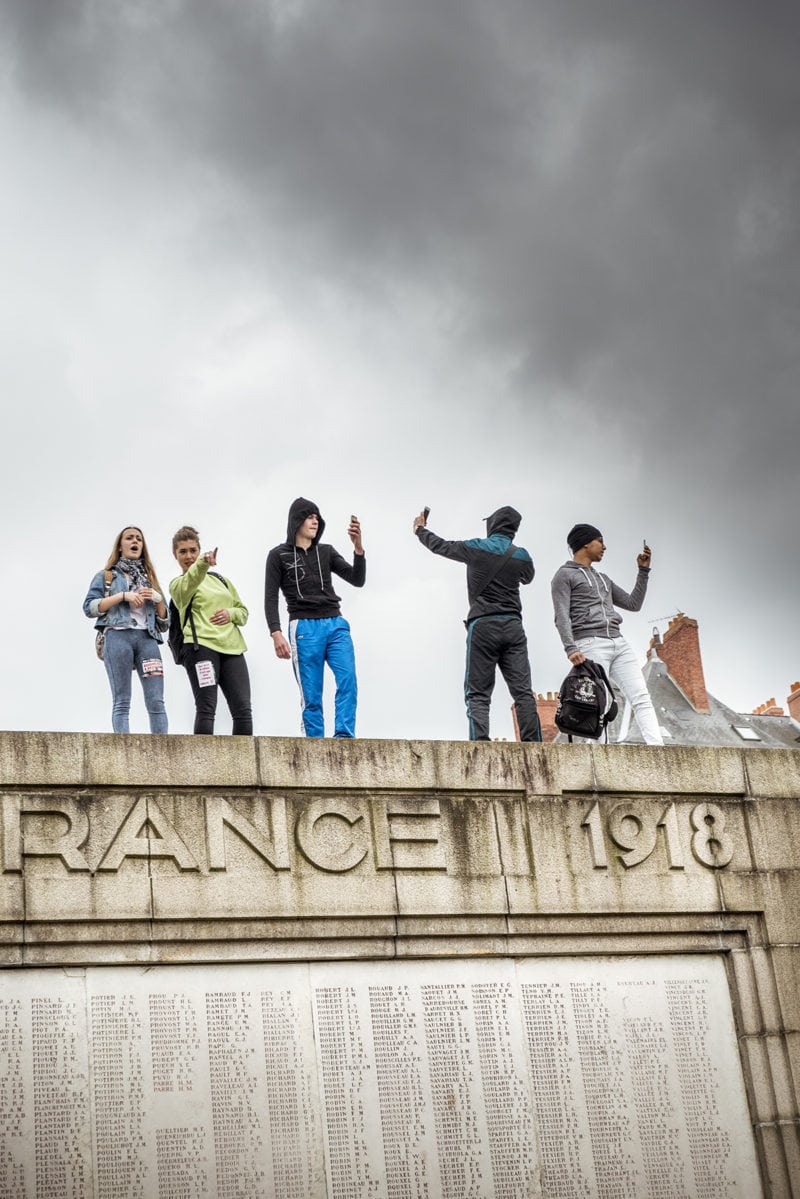 About 'Je suis casseur / I'm a rioter':
Adrien was following the riots in Nantes (Brittany) in April 2016. People were demonstrating against the Loi Travail (labor reforms).
Since March 31, people were occupying the night at the Place de la République in Paris – called Nuits Debouts (Night on our feet), protesting against the government, labor reform and police harassment.
In Nantes, where there are many students and left-wing organizations, the riots were intense. They were claiming for the right of rioting and destroying the symbols of power (anti-capitalism movement, left-wing organizations, free rioters).
Occupations happened in many cities in France – but Nantes has been a symbol – as there was (and still today) also a ongoing conflict over the construction of an airport in Notre-Dame des Landes where various groups have set up numerous protest camps and squats Around the area that will be built on known as the "ZAD" (Zone to Defend – Zone à Défendre).
Adrien just followed the demonstrations in Nantes, without any assignment, and focused his work on masked people, to prevent identification by police.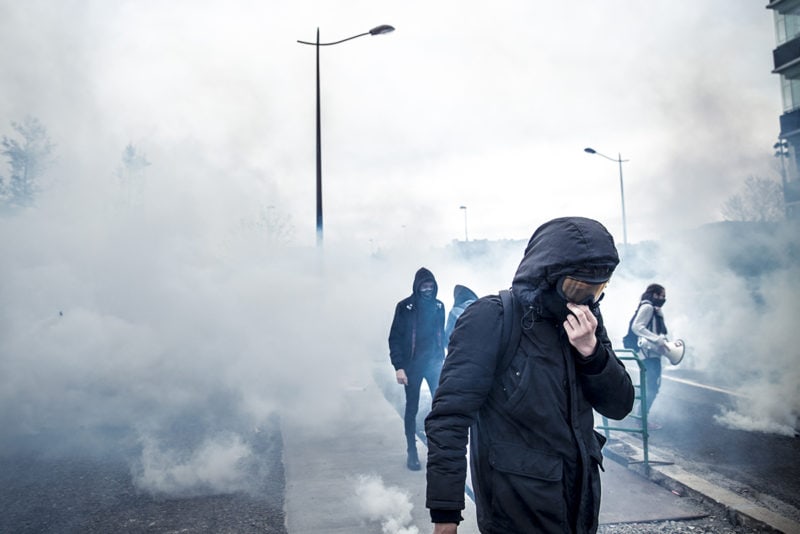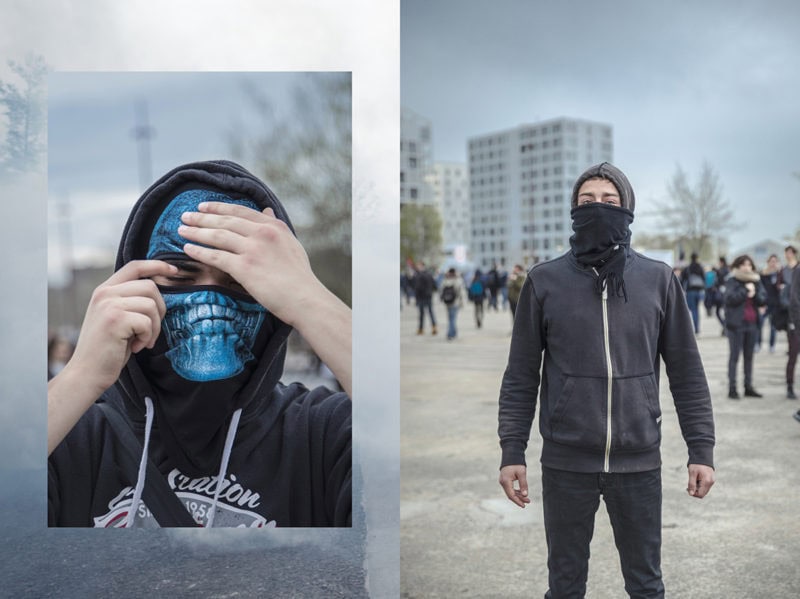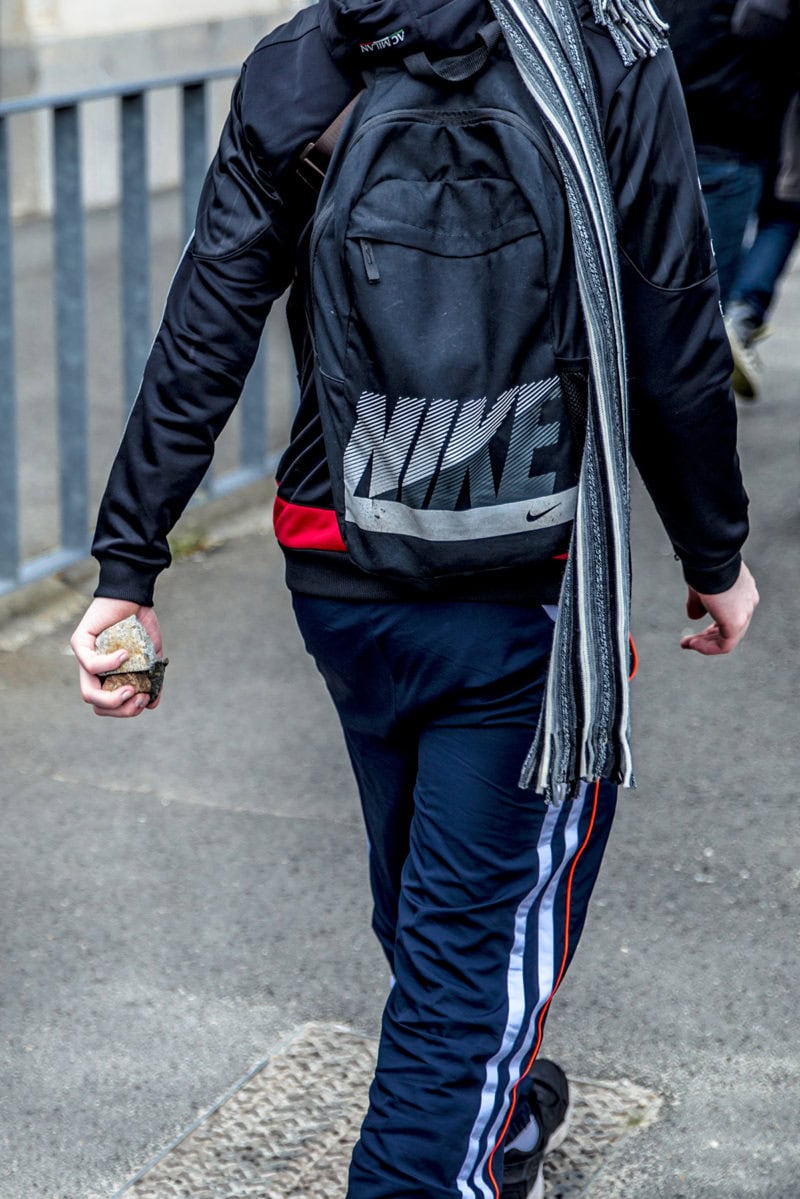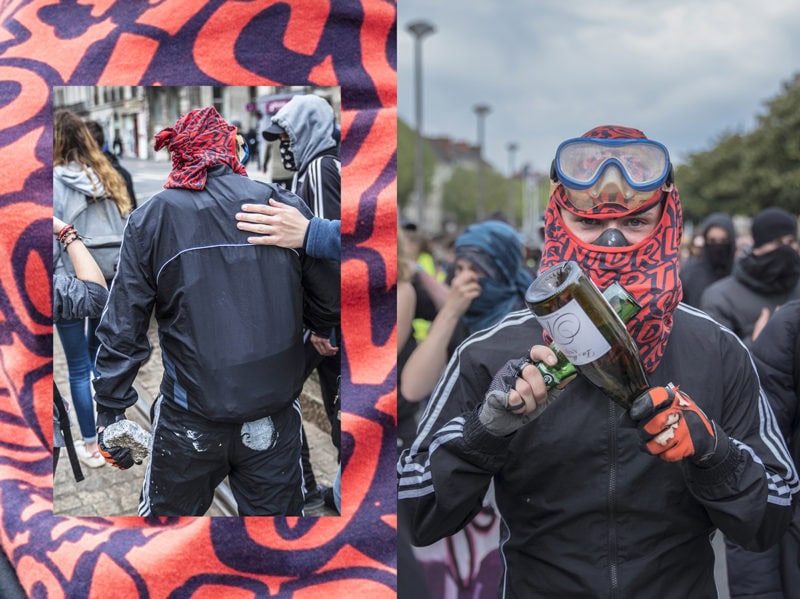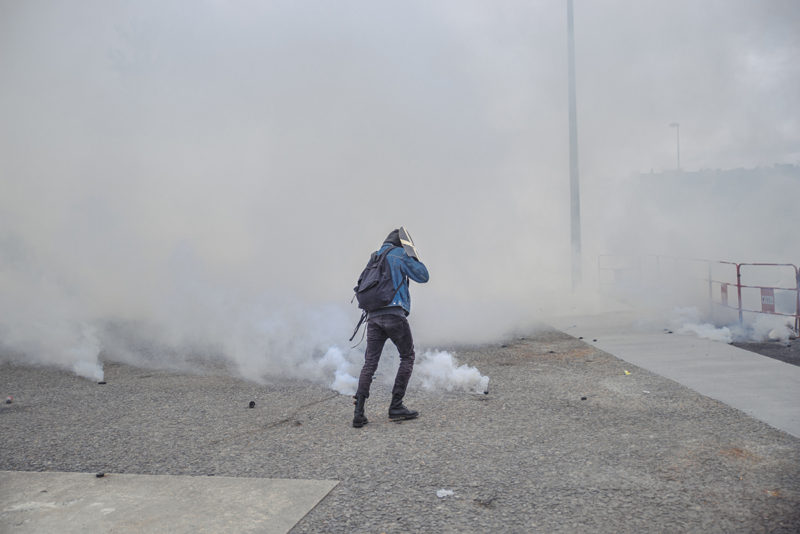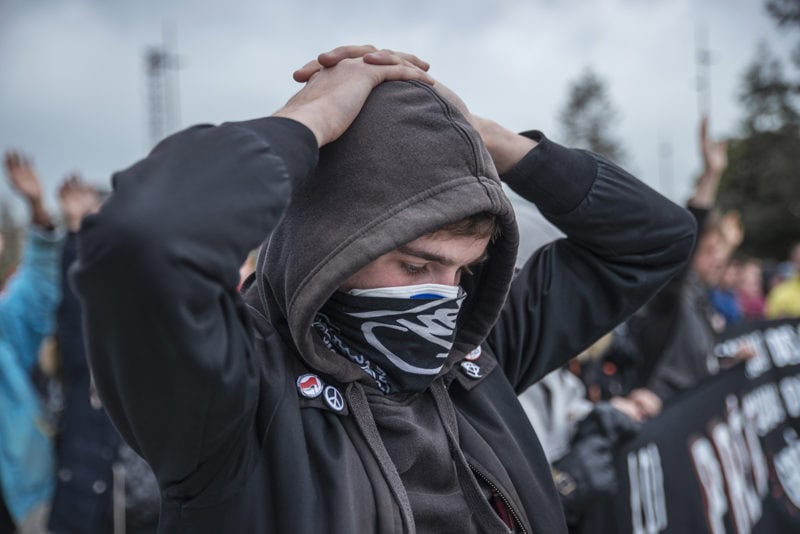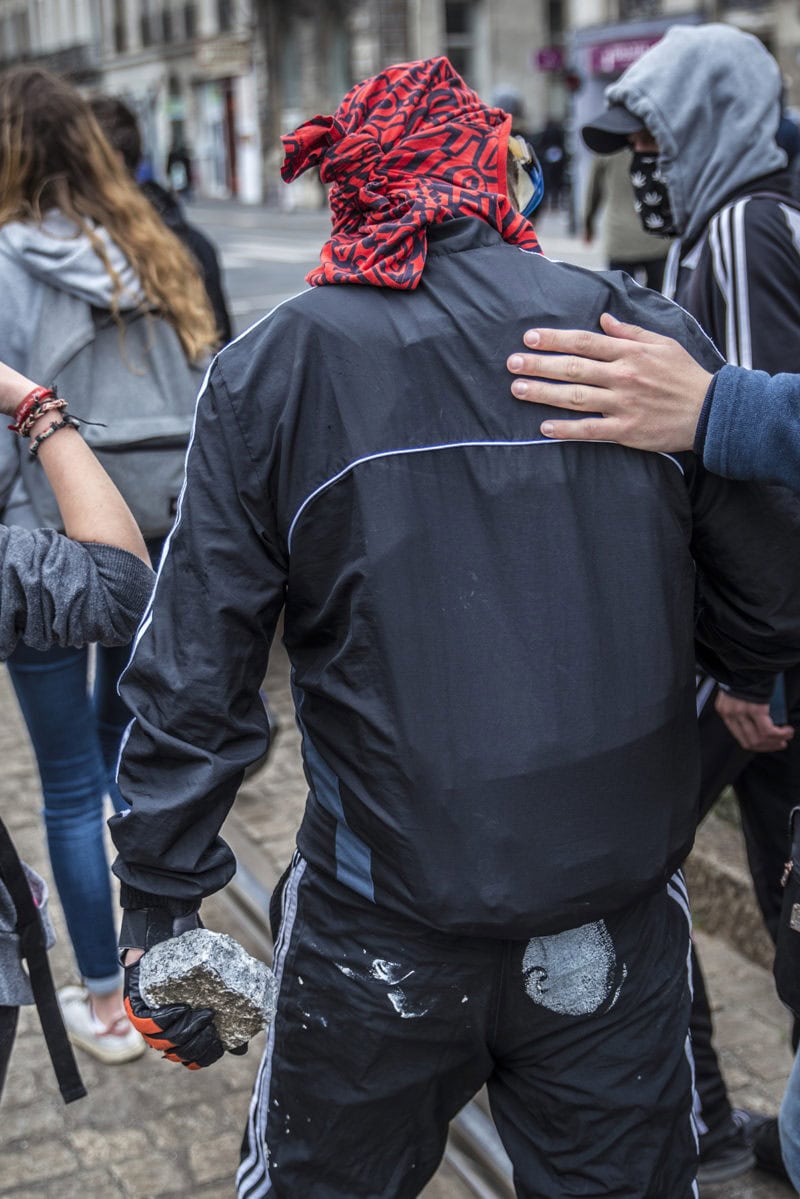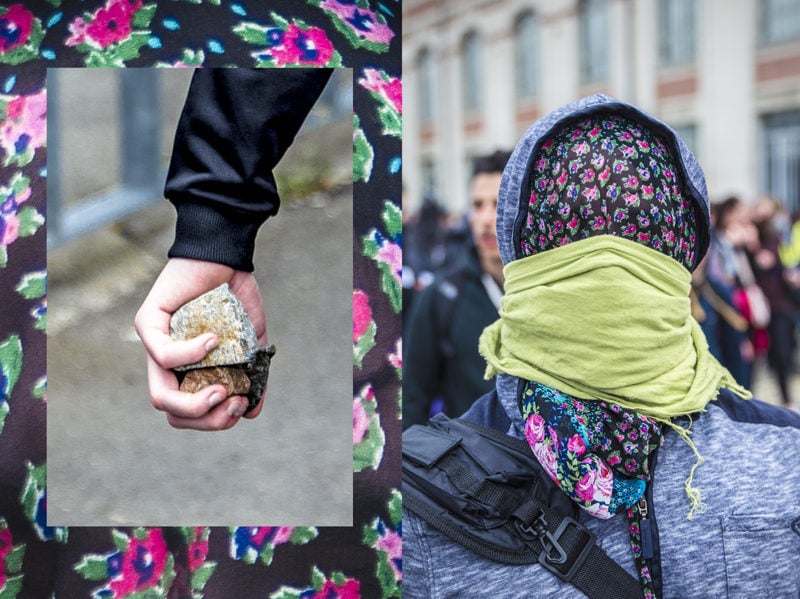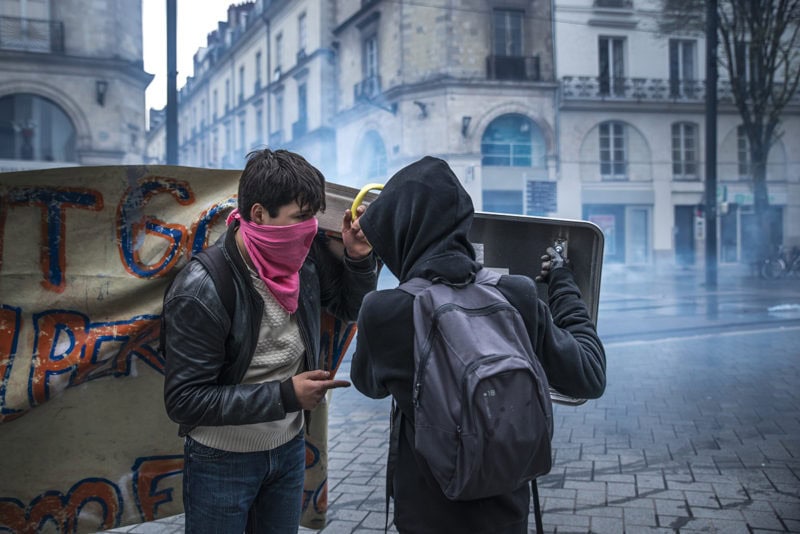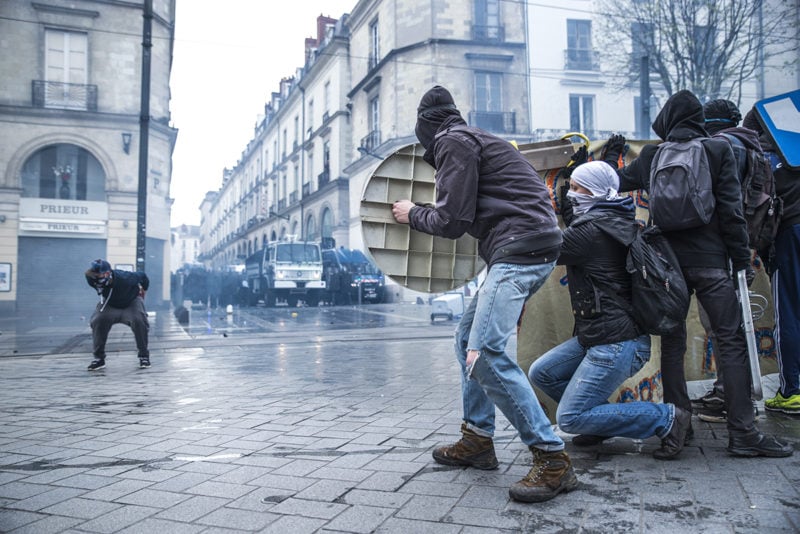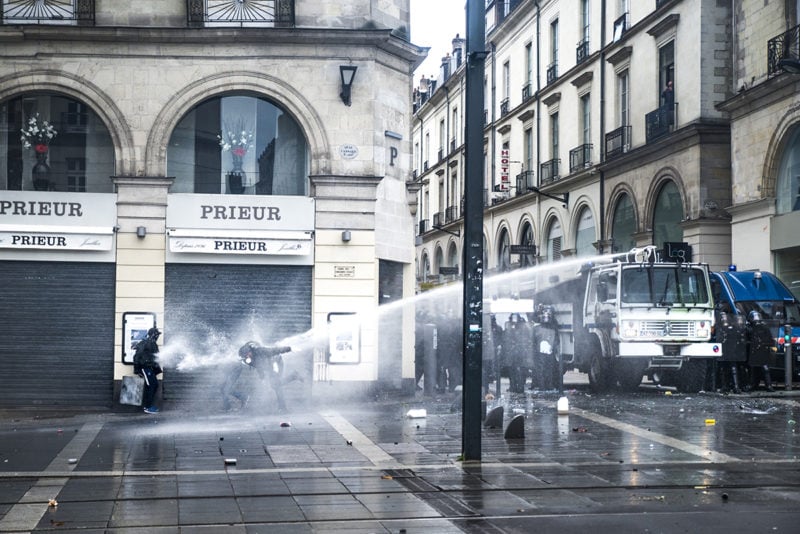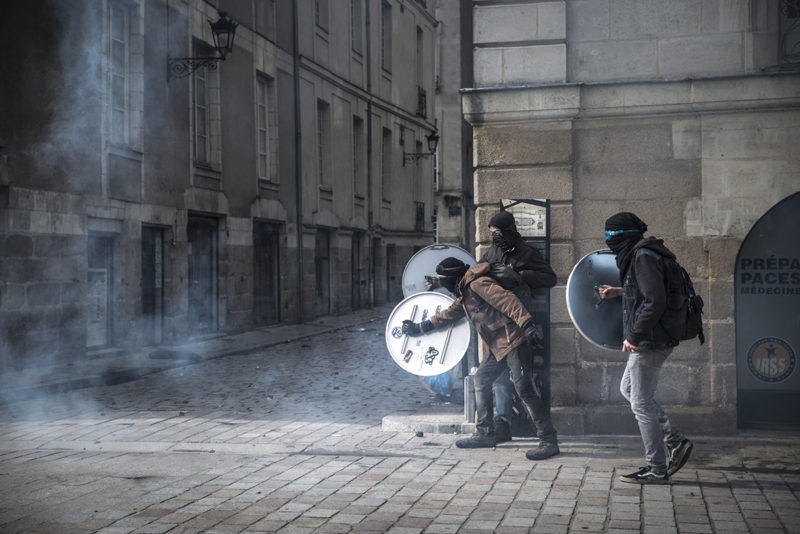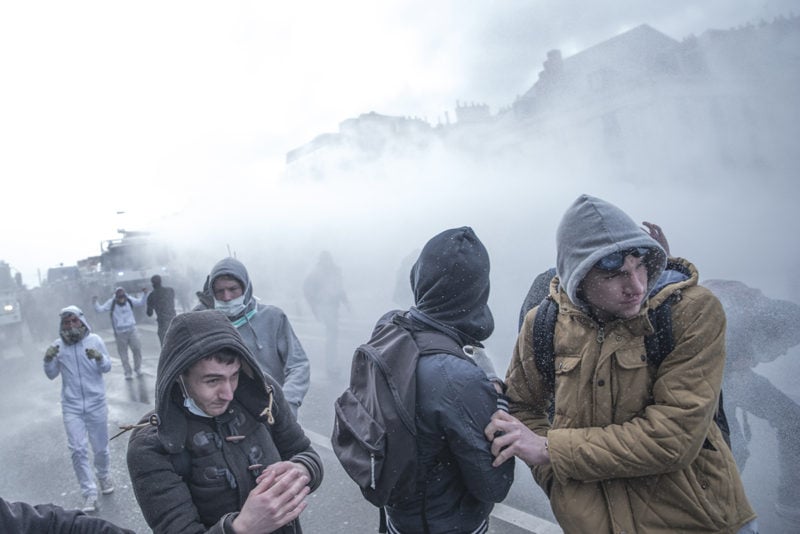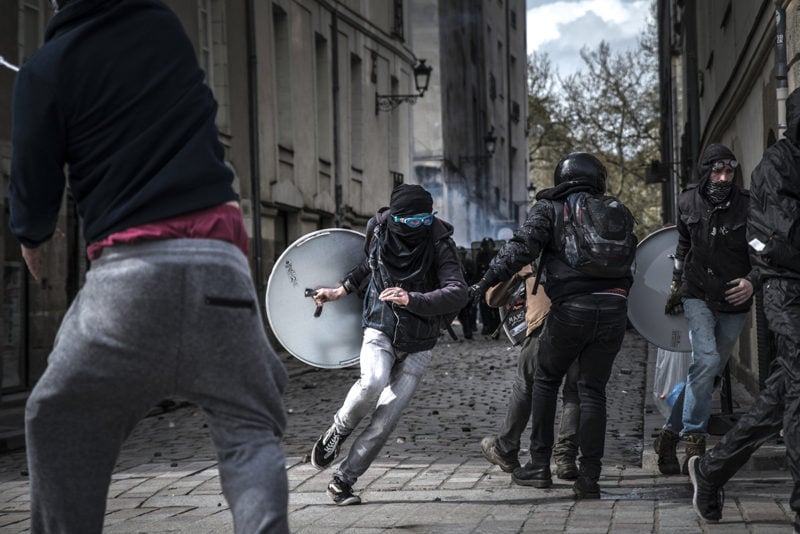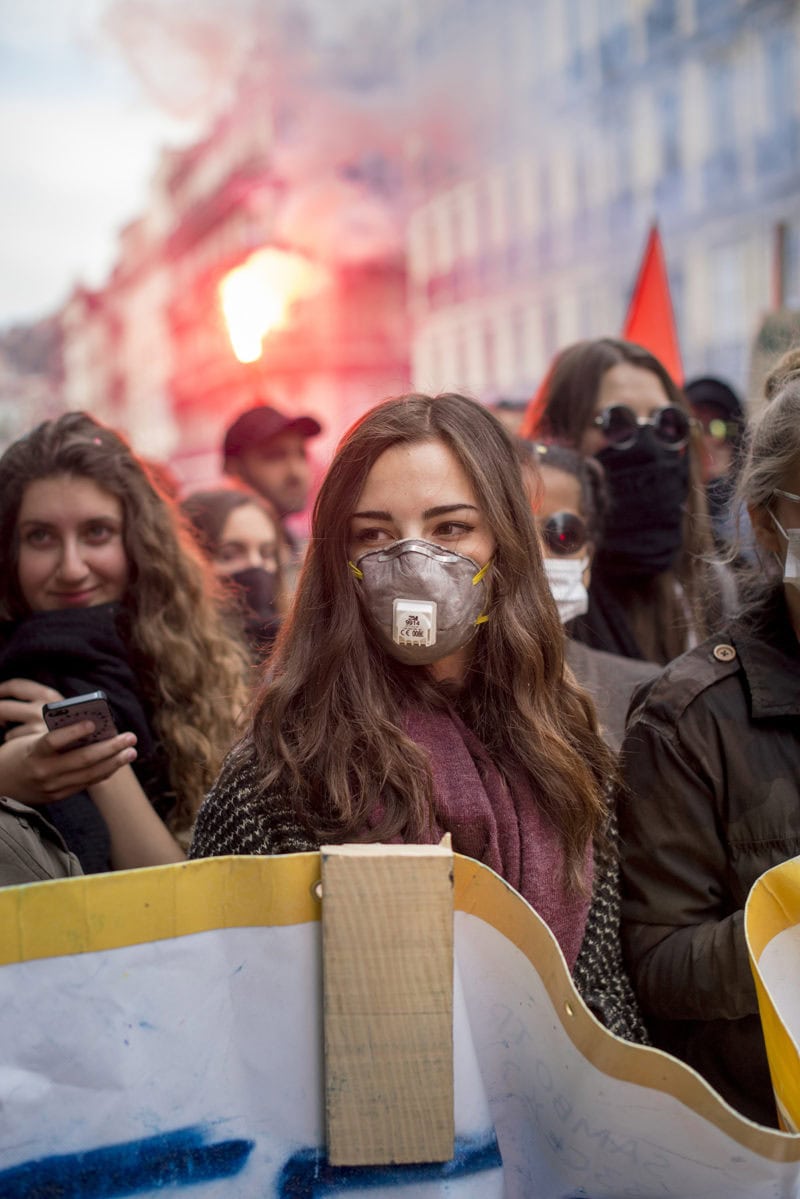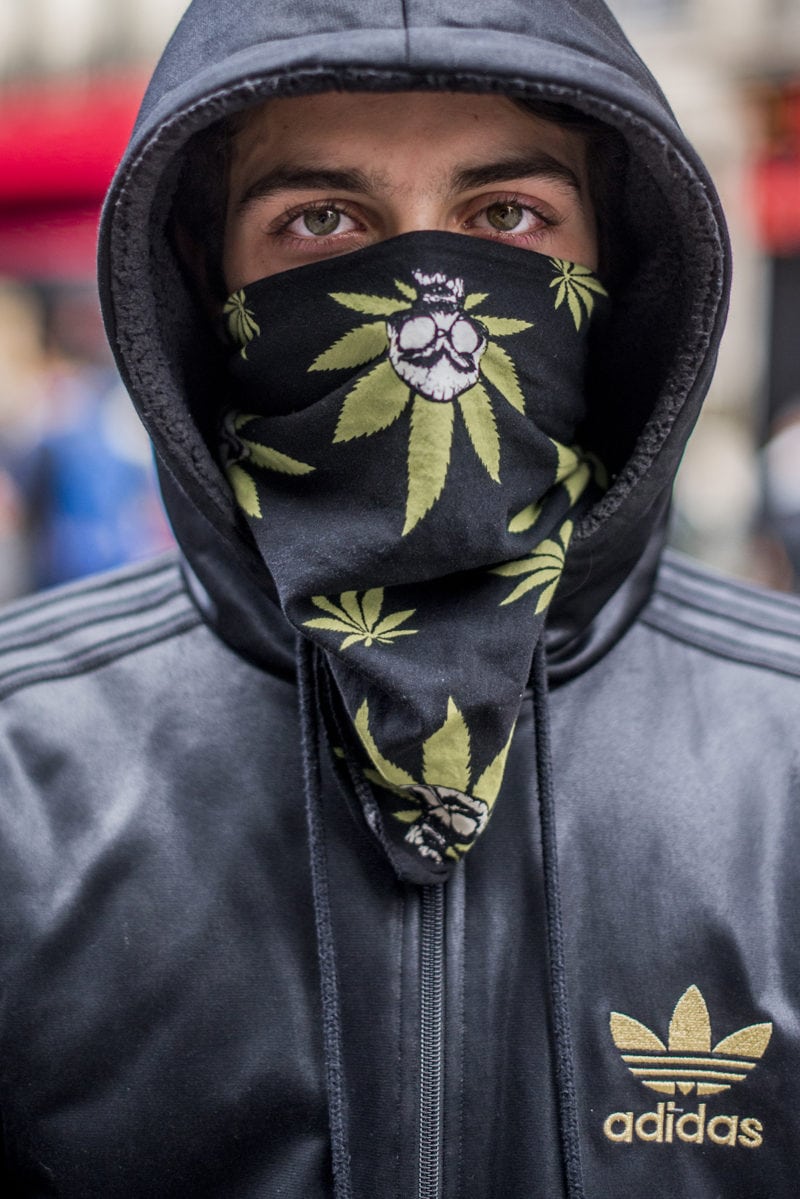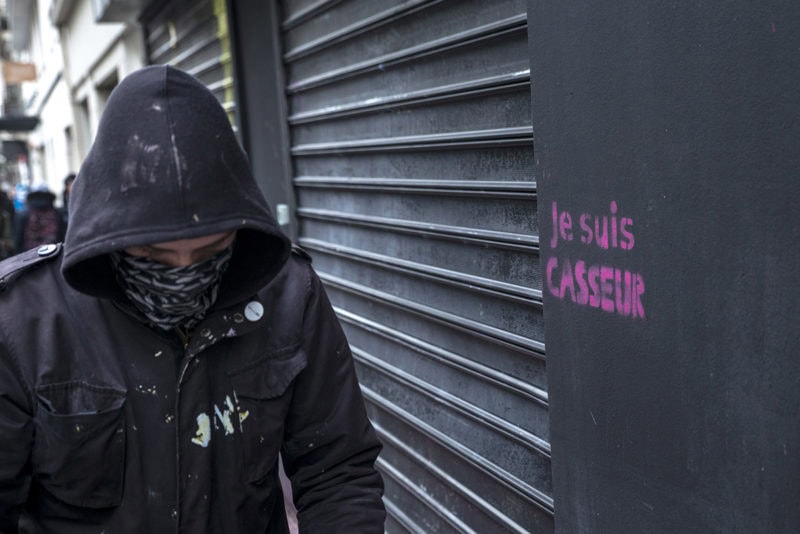 Adrien Selbert / VU'