This is the space where we present unpublished works. Photographers, video and gif makers come here to have their first feedback from you – the viewers.
"Nightlight" by Andrea Barone.


Hi Andrea, let's talk about "Nightlight". How did this project begin?
I was with my mate and Cinematographer Anton Smari Gunnarson and we were having a pint in Central London. The pub we were in was so crowded that the only way for us to communicate was literally to shout. The screams and volumes in there matched our excitement while celebrating our latest Vimeo Staff Pick.
Guinness on Guinness I remember by the end of the evening that we happily agreed on starting a new project: a genre film, in monochrome with the light as protagonist.
A light in the night? Well anyway that was how it all begun, it's funny now to see how the idea changed and evolved in the process.



Why did you decide to tell this story and what does it represent?
As the title of the film suggests, it all started with a hint of light, the spark of an idea – in this case the idea of "Portraying Someone who has seen too much". This is what I wanted to represent with the storyline from the beginning.
The aim was conceptualizing a visual story made of imagination, removing classical narratives and allowing a focus on the purely visual journey of the main character. As immediate result you get lit but confused at the same time, exactly as the main character of the story would be and feel. In order to portray it, I needed to characterize and create a visual language with its own vernacular and nuances to contextualize the story. It was at that point when I teamed up with Liat Polishuk who did a great job at creating the identity to a specific aesthetic.
The last project we've worked together on, 'For a Fist Full of Buttons AW14/15', got into the final of the ASFF competition, where we were competing with Prada. We like to think big and fuel each other with new ideas. So together we've decided to create a context for the story: a night out in London! Isn't that already exciting? From casting to location scouting (we shot at legendary Hoxton Gallery), it was all dictated by that artistic direction. We are very proud of the result.
She has build up an amazing team of creatives that ignited the production of it.
Obviously we did change the initial monochrome idea to a versi-colour atmosphere, which is more aligned with the club setting. During the process we've also decided with Anton to give the Cinematography a certain look, contemporary but timeless at the same time. Choosing vintage Anamorphic lenses from the 70's (the ones used on set of the latest Star Wars spin off) made us achieving that look.


What do you most like about this working field?
Every aspect of this field still intrigues me, from conceptualizing to postproduction.
In this specific case preparing the screenplay and its aim of conceptualizing a visual story made of imagination. NIGHTLIGHT removes classical narratives and allows a focus on the purely visual journey of the main character. Writing it became almost like looking at a meta-experience where a complete detachment allows yourself and the audience for new interpretations.
The work process, as it grows, requires a team of people behind you that believes in your vision and help you materialise it, so I guess working with varied people. It's like a tight jam session, each of us is an instrument, and together we create a unified sound, we shape an idea, hyper visualizing the journey to obtain it.
The same sentiment goes for the postproduction, where I've started collaborating with Atrey, an electro Synth-Wave composer from Prague, who scored the soundtrack understanding that world I've created, incredibly interpreting the different layers and dimensions of the edit.
And last but not least, during the grade alongside the expert eyes of Simona Cristea, head of colorist at Rushes, you get to see everything fall into place. We've managed to give an organic feel to the versi-colour we've pursued, which brought the final cut to the next level.
The constant change of colours in the story doesn't let any tone to be predominant; this is what permits the audience to almost subconsciously switch to an ultimate monochrome experience. A bit like fast spinning the color wheel..
And so, why did you decide to start this career? What's your real final goal?
Filmmaking to me it's like conducting an orchestra or writing music, composing melodies and calibrating the sonorities in order to achieve what I consider to be the "richest" image. I don't see any specific kind of goal. It only matters when it's a successful project.
Have a lovely versi-colour Saint Valentine!
Backstage photos by Gualtiero Fisauli.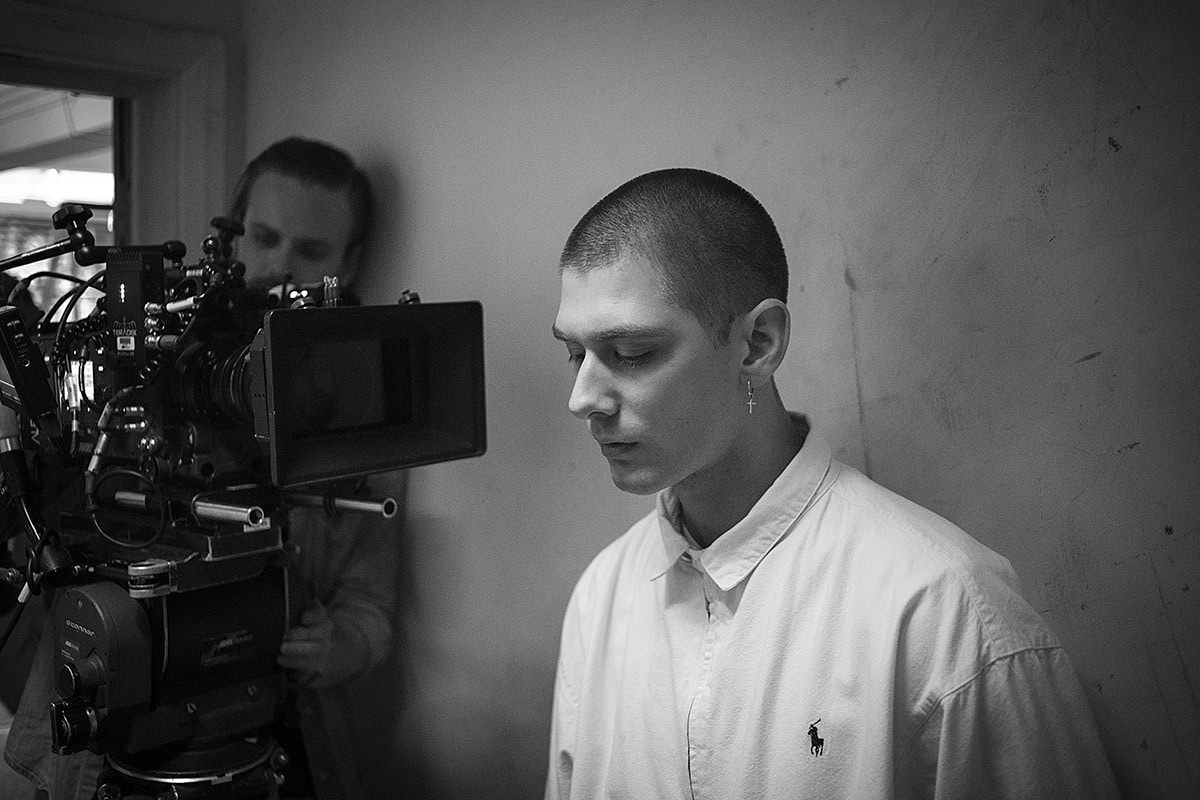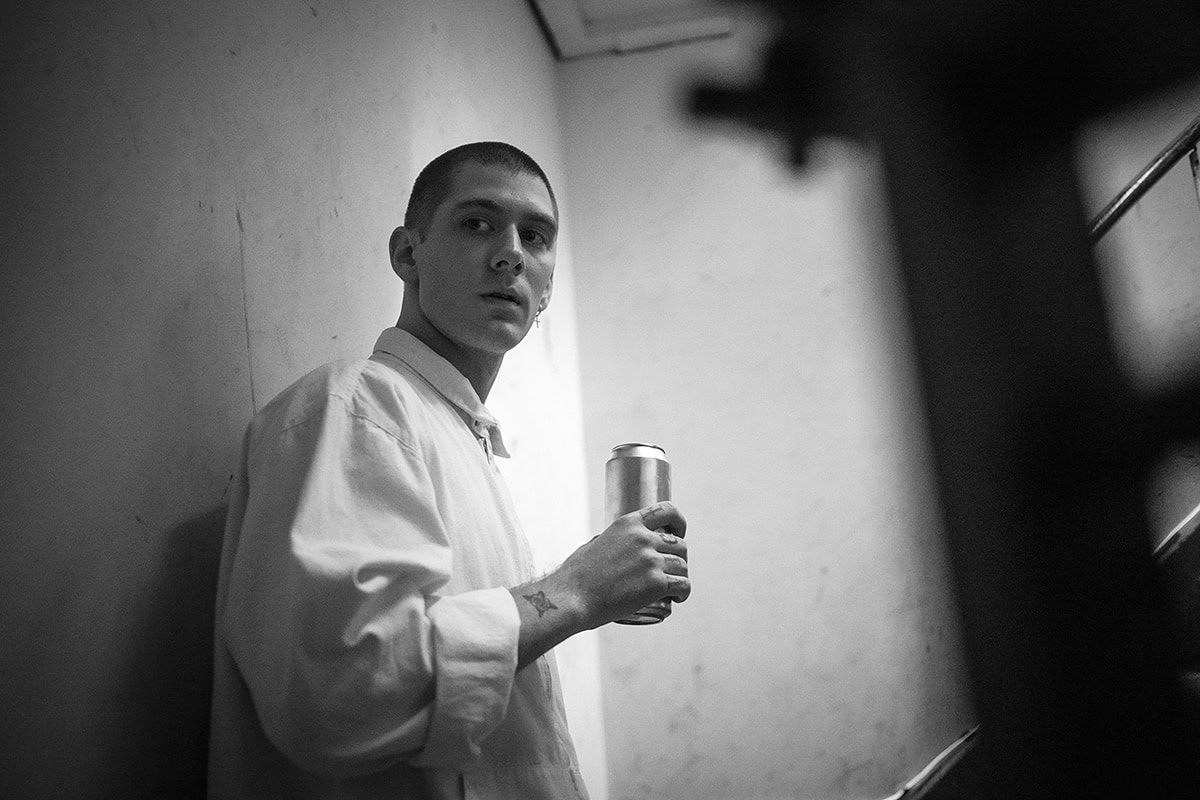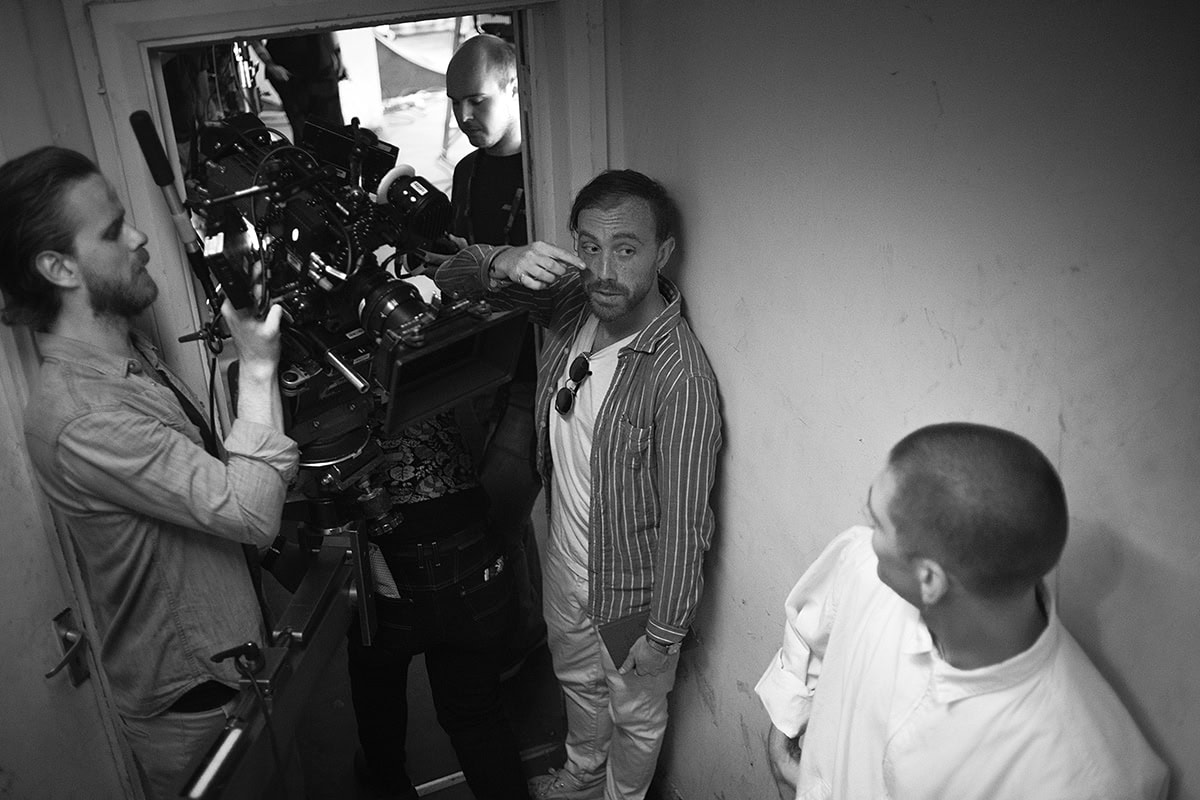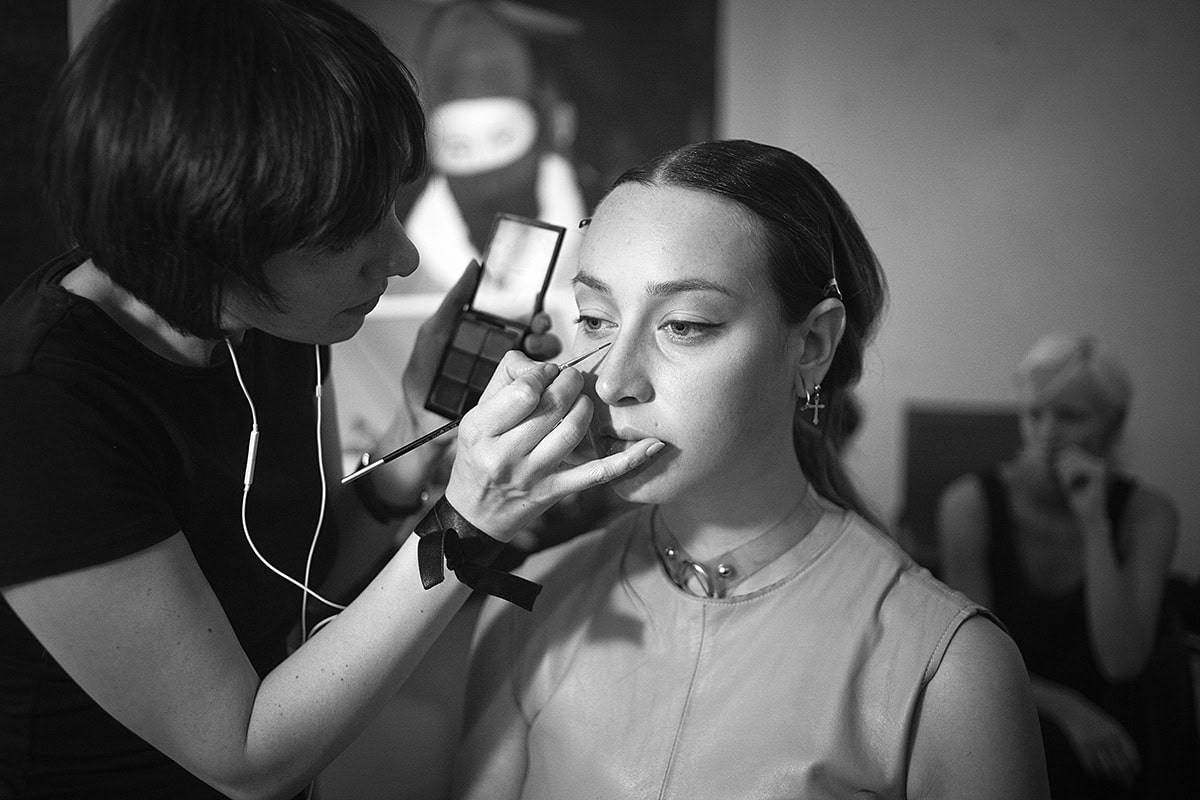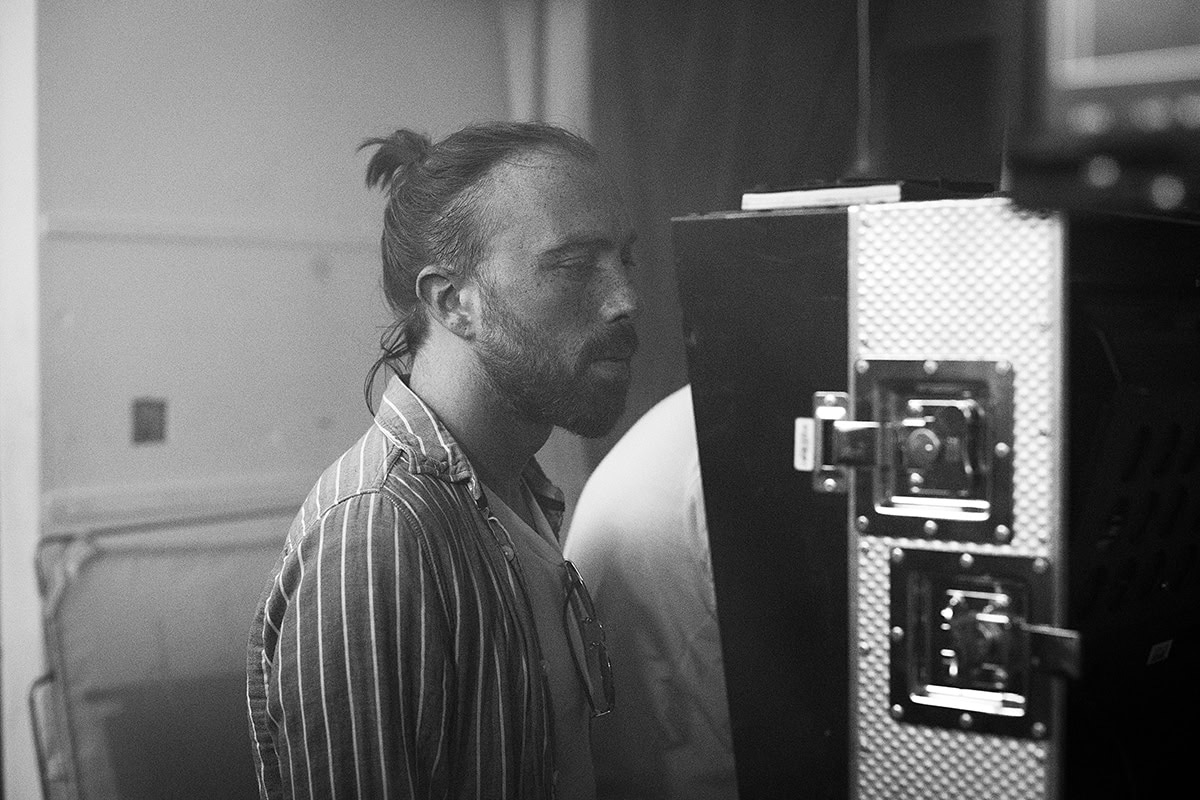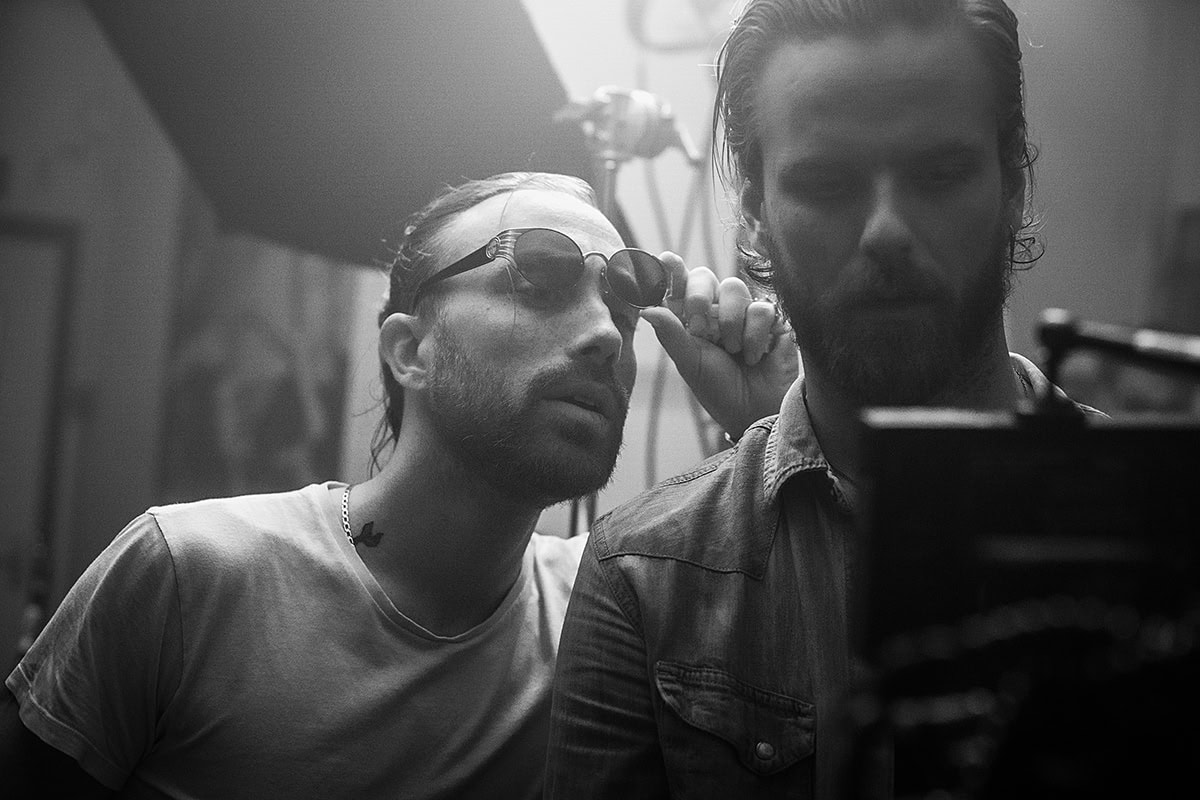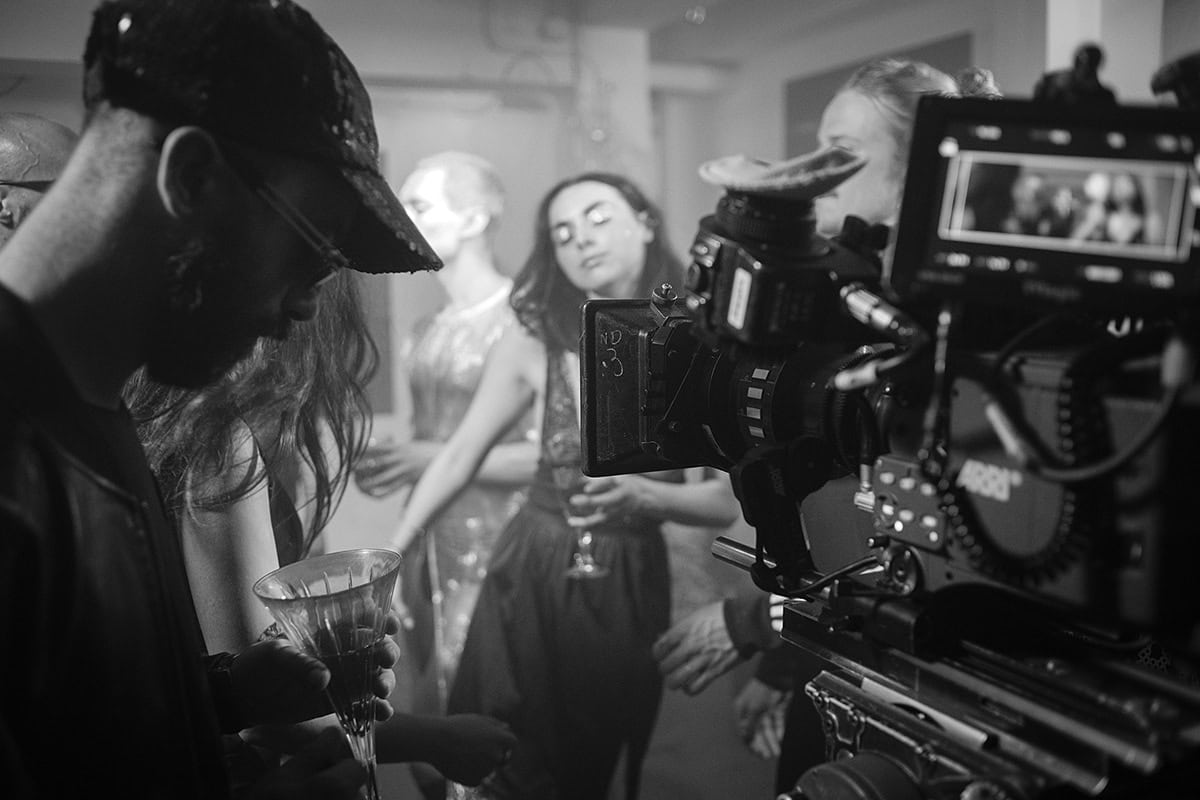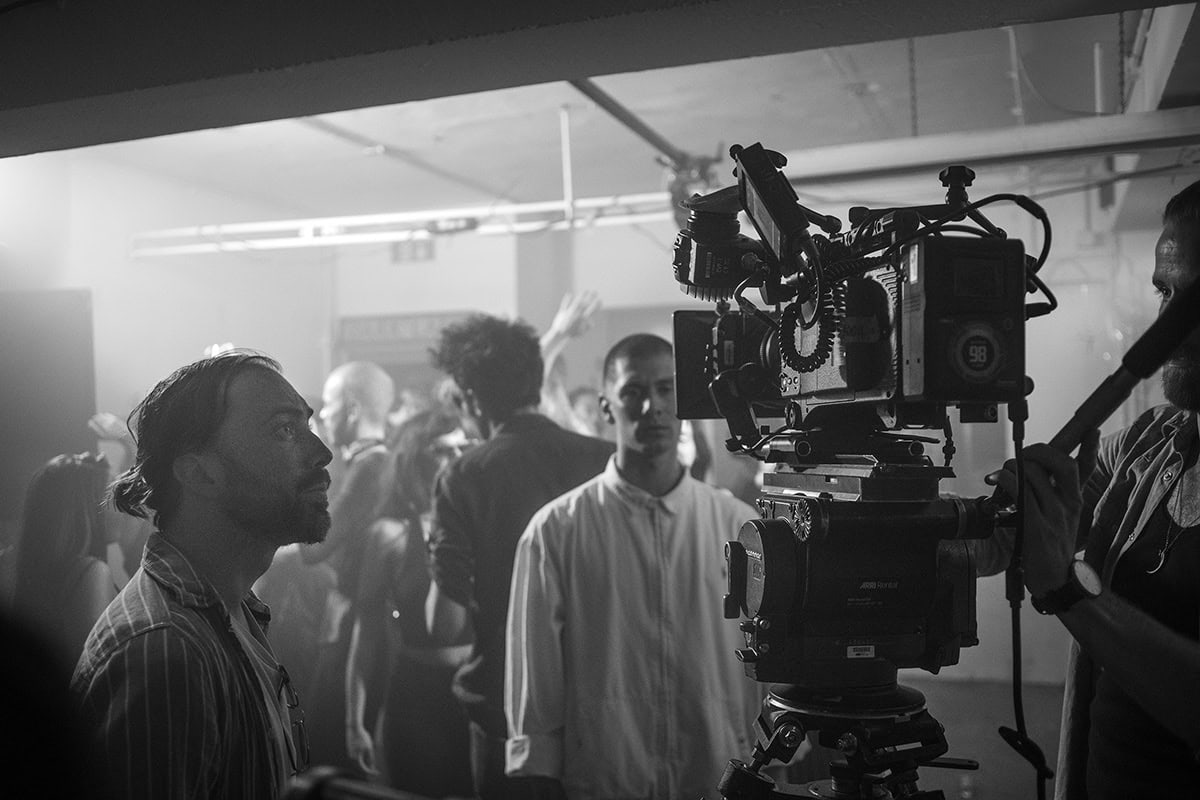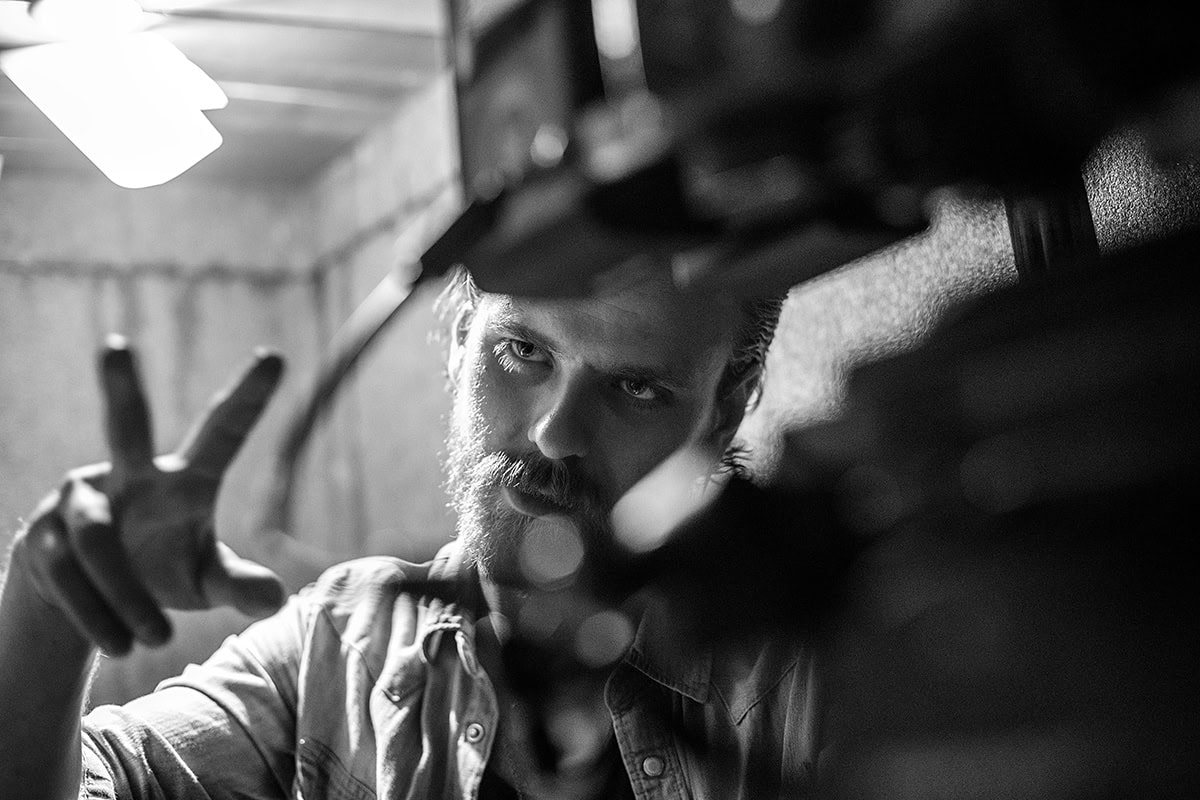 CAST & CREW
a REALREGAZ production
Directed by Andrea Barone
Cinematography by Anton Smári Gunnarson
Art Direction by Liat Annina Polishuk
Assistant Director Eleonora Cristin
Editing by Barone
Grade by Simona Cristea Harrison
Music Scored by Atrey
Special thanks to ARRI, RUSHES, Hoxton Gallery and Bluetit London